In the morning, a VERY exciting thing is going to be happening!  Do you remember the nursery that I decorated a few posts back?  Well, precious baby Jack will arrive in the morning at about 8:00 am.  Gotta love a C-section!  It is not my baby, but my best friend's.  And, guess who is going to be the photographer of all of his precious first hours?  ME!!!  So, he is going to be the best kind of baby for me.  I will get to hug him and squeeze him and keep him and then take him home for him to keep his momma up all night while I snooze away!
I shared some of my dining room yesterday, and today I will share some more.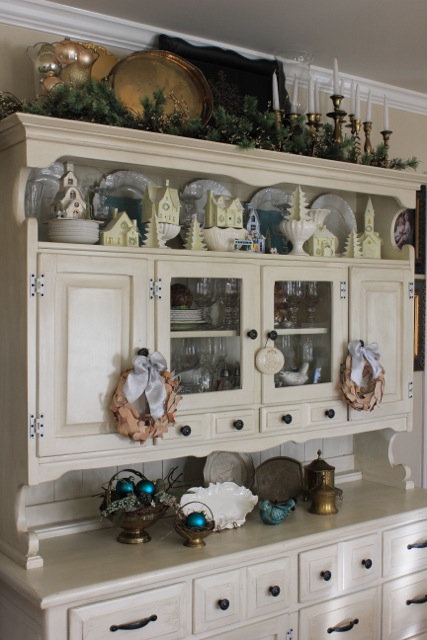 This hutch is one of my favorite pieces of furniture in my house.  I bought it about 12 years ago at a yard sale for $75.  It has been painted twice, and will probably see some chalk paint before it's over!
I am still into collecting brass from the thrift stores.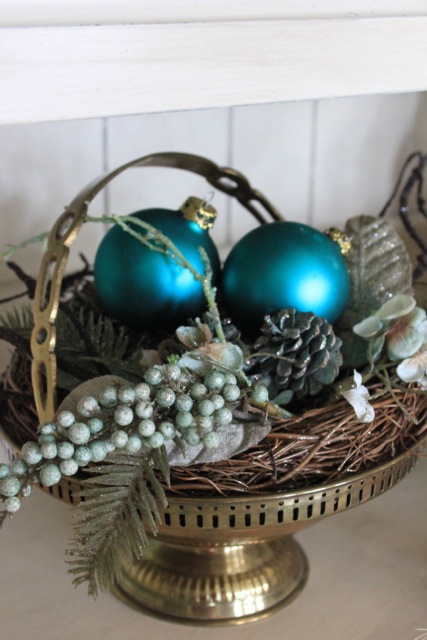 I tucked a little nest an ornament in this pretty little dish.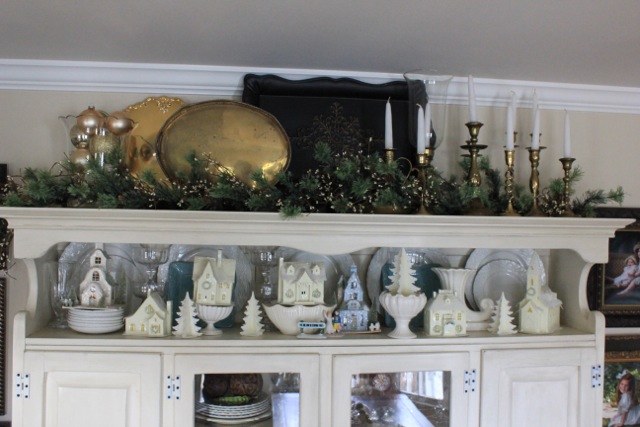 The very top of my hutch houses some of my brass finds.  And, the next shelf houses my little glitter houses.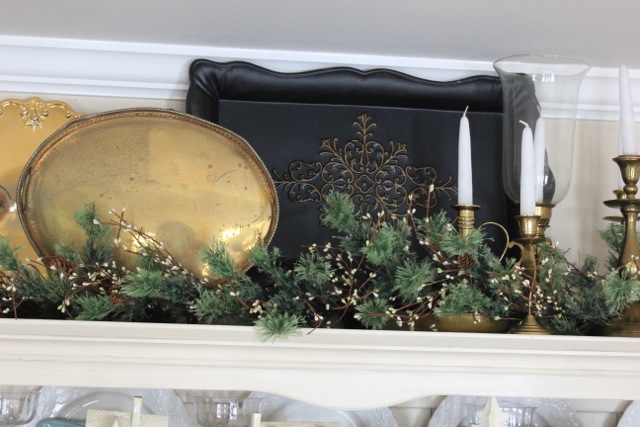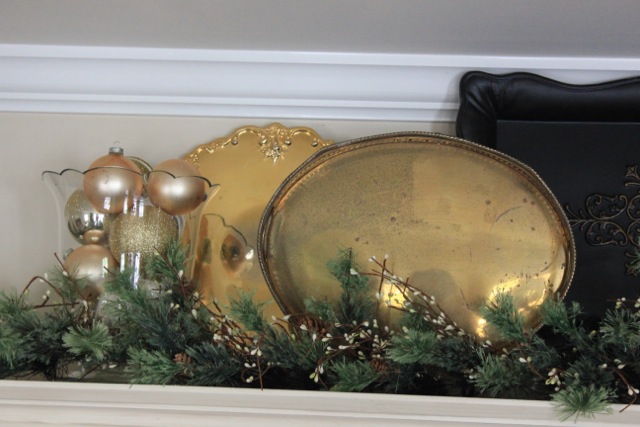 I added a few ornaments to the large glass vase.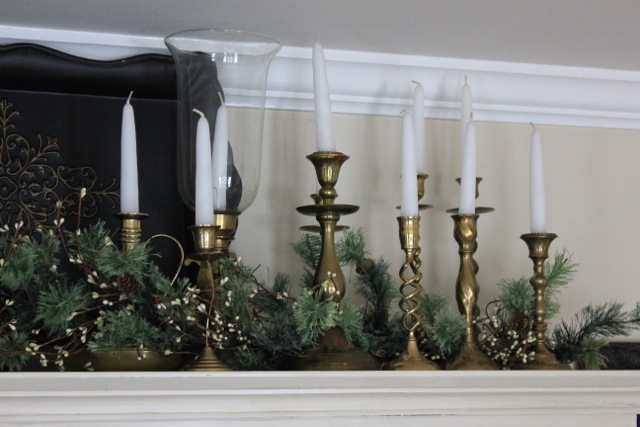 I think the candlesticks look great grouped together.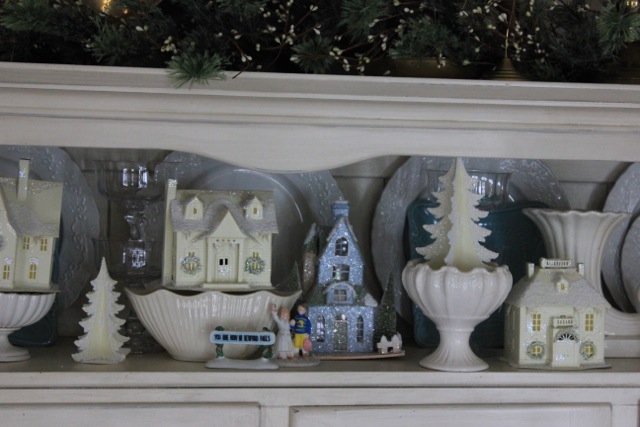 Life to the full,
Melissa
Sunday
Monday
Tuesday
Wednesday
Thursday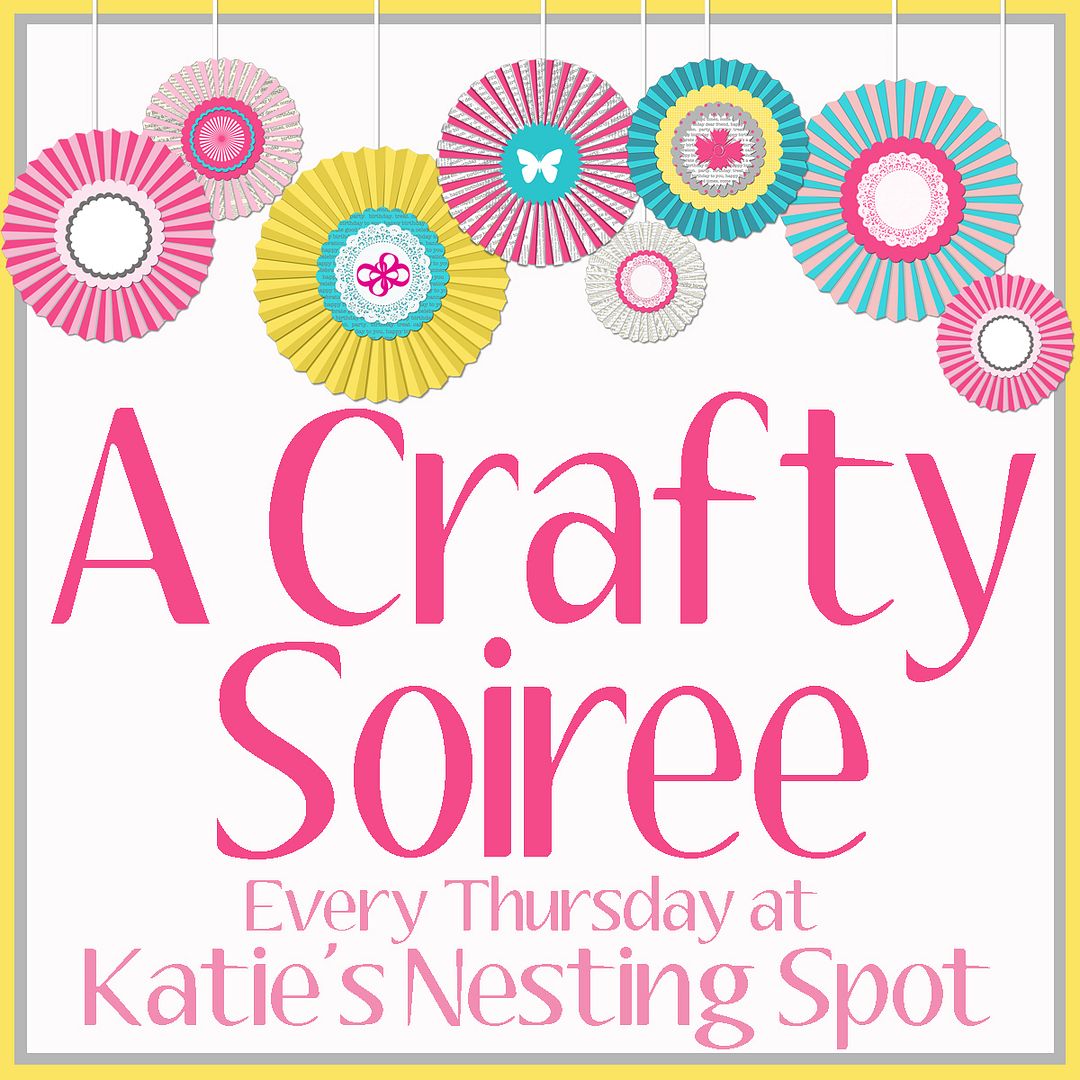 Friday
Saturday