I am finally getting around to decorating my house for Christmas.  It looks like Hobby Lobby exploded in my bedroom.  Unfortunately, the attic is right off of our bedroom, so all of the boxes get stacked there until I am done with the decorating and ready to put them away.  I have garlands, ornaments, ribbons, sprigs of berries and pinecones strewn from one end of this house to the other!
I did clear a little space so that I could take some pictures of my foyer.  Notice how close I had to zoom in!  The rest of this house is not picture worthy right now.  My goal is to be finished by Monday.  It will take some doing, but I am determined to get it done!  (That sounded like it was a terrible chore to be accomplished, when actually it is one of my favorite things to do!)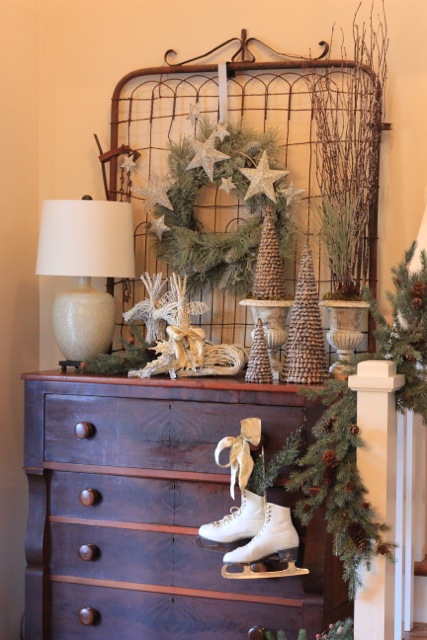 I want an "earthy, elegant" feel for my Christmas decorations.  My youngest is not thrilled with this theme.  She would love to have bright colors and flashing lights everywhere.  I am going to make her room festive and have some brighter colors in the kitchen.  My oldest 2 love the natural decorations.  I have to admit, that when I go with an all "white" scheme, I always wonder if I should add a little color?  What do you think?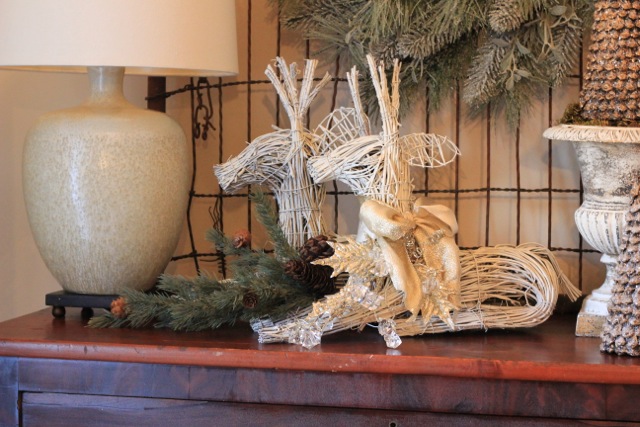 I spray painted those fellas last year.  I am pretty sure that I picked them up at a yard sale.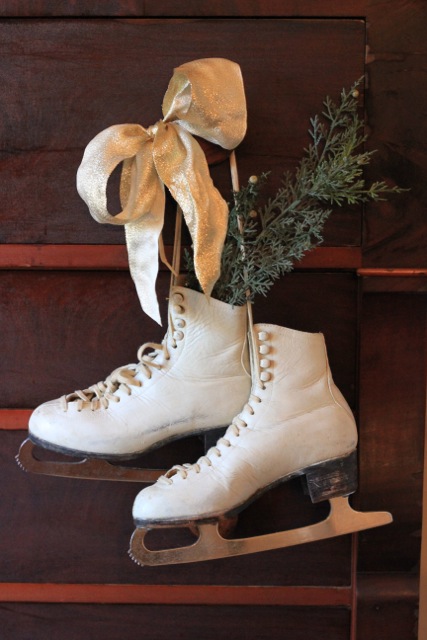 I scored the old ice skates at an antique store last year.  I am sure up North they are a dime a dozen, but here in the South, they are hard to find!  My youngest can't wait until her feet are big enough to actually use them  – ha!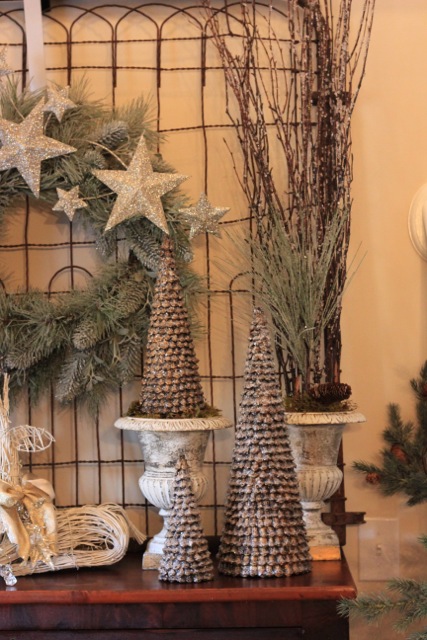 The pinecone trees and wreath are a Target clearance find a couple of years ago.  The wreath hanger (with the stars) was a find at a little shop on our square that closed last year.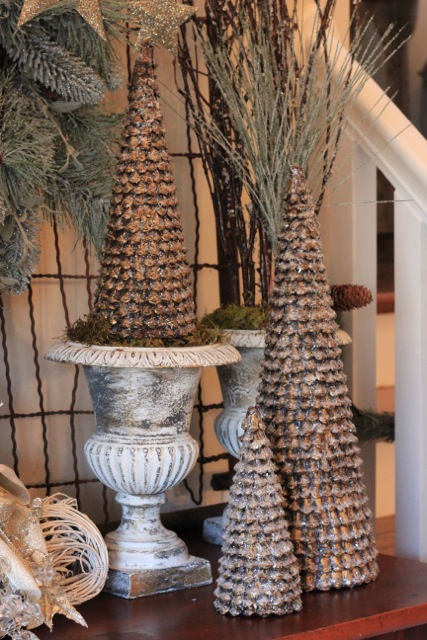 The urns were a yard sale find a couple of weeks ago.  They had been spray painted gold, but I hit them with a little Annie Sloan in Old White and sanded them a bit.  They are heavy as lead!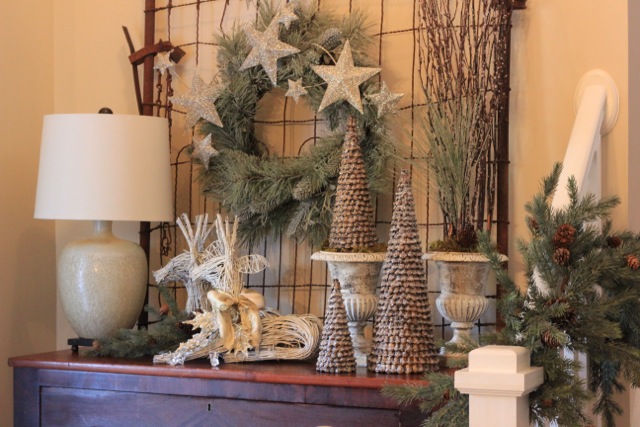 I hope your decorating is going well!
Life to the full,
Melissa
Sunday
Monday
Tuesday
Wednesday
Thursday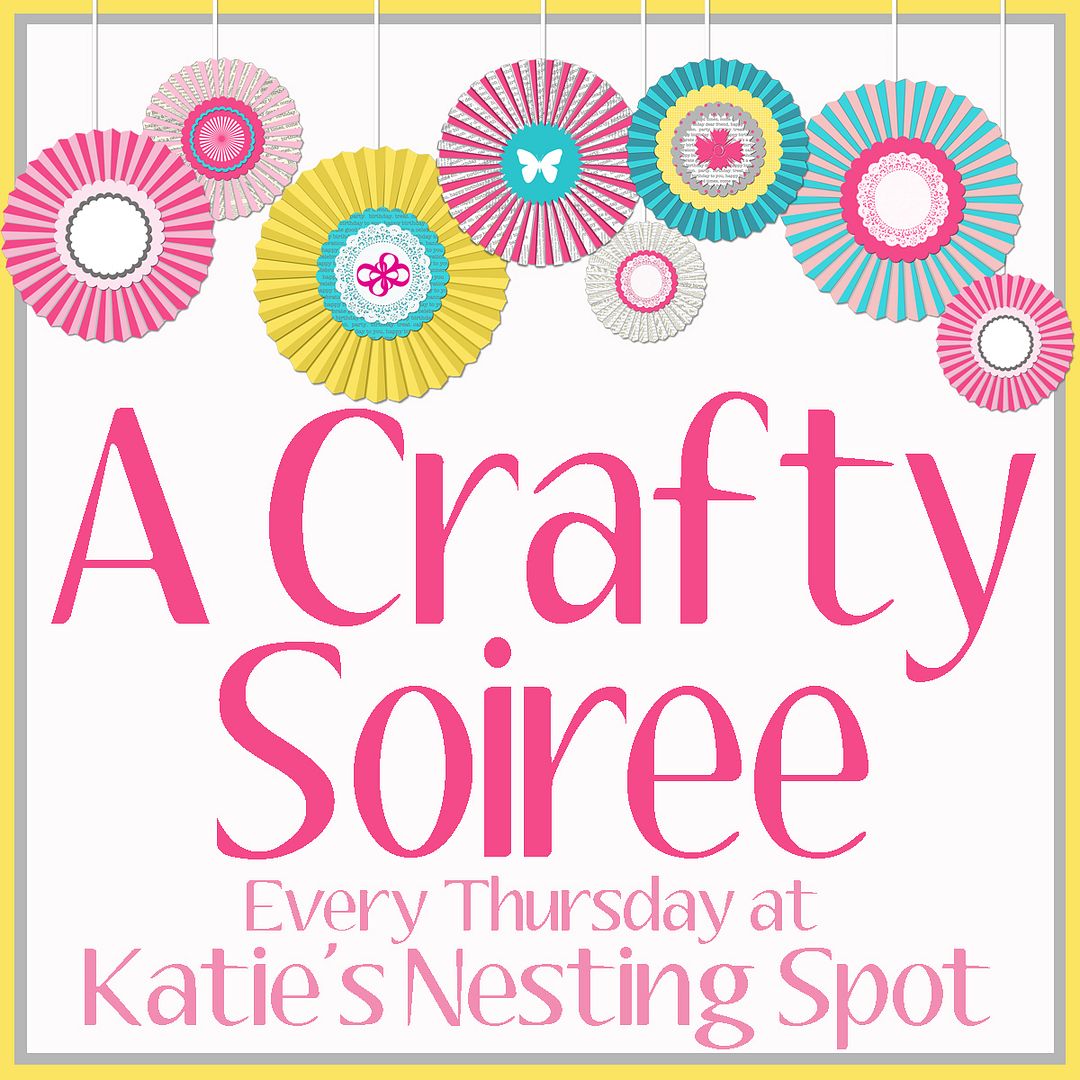 Friday
Saturday