I had the great pleasure of decorating today for my friends, David and Renee.  They love Christmas decorations, but not the process of decorating.  Luckily, that is what I love to do the most!  I bought a few new things for them, and used some of what they had.
When I arrived this morning, they had Christmas music playing for me.  I was just able to loose myself in the Christmas spirit!
I helped them build and decorate this house.  You can check out their kitchen and family room.
Here is their holiday home!
I made a couple of things for their home.  I found some Christmas sheet music at a yard sale a few weeks ago.  (I knew that it would come in handy for something!) I cut letters out of cardboard, and just wrapped them in the sheet music.  Super easy and cheap.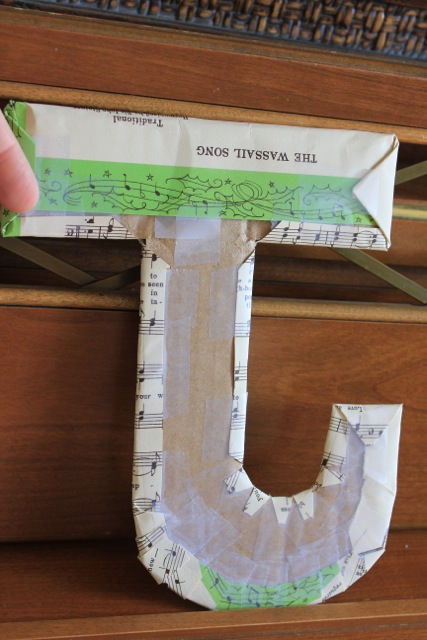 I had to make several little cuts to get around the curves.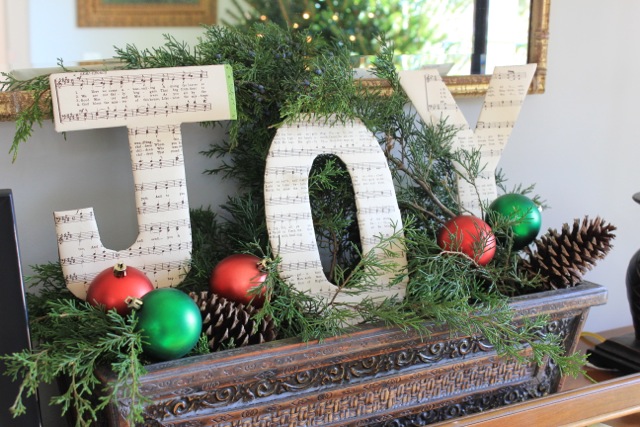 I added them to a box with fresh cut cedar, pinecones and ornaments.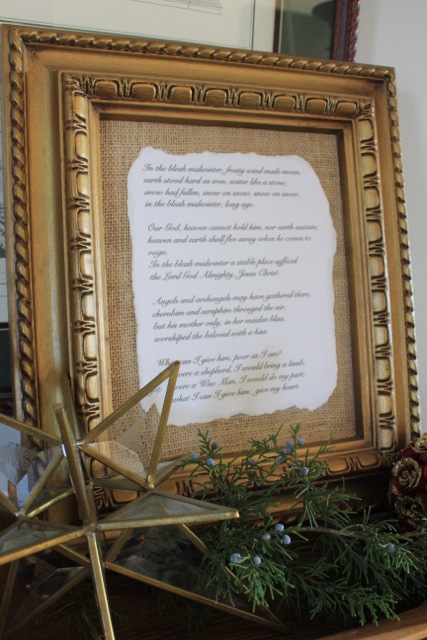 I also made this picture.  I printed Renee's favorite poem on a thicker white paper, ripped the edges and Modge Podged it to a burlap canvas.  I framed it in a yard sale frame.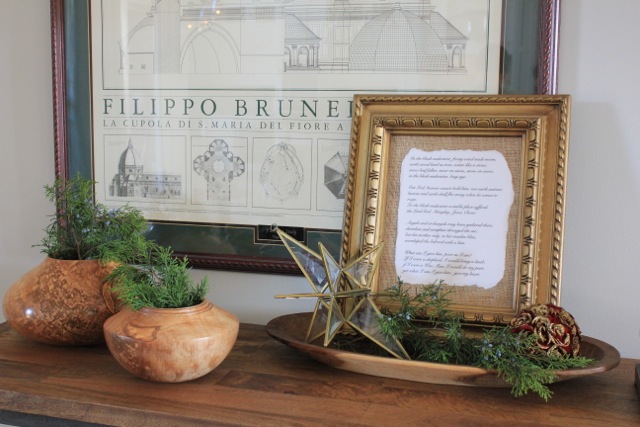 There are cedar trees all over Murfreesboro!  There were probably 20 in the tree line along the Sproles property line.  I headed out with my clippers and had plenty of fresh greenery.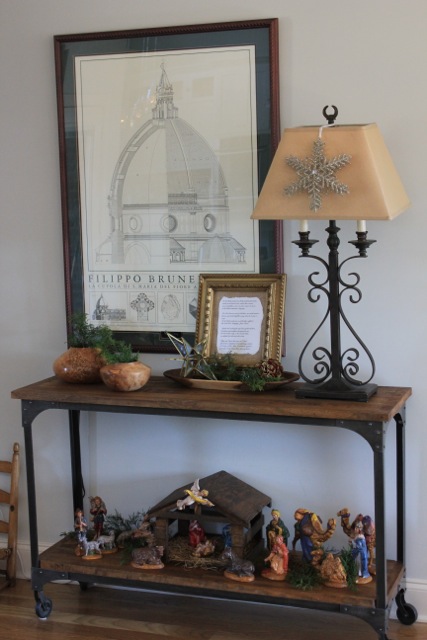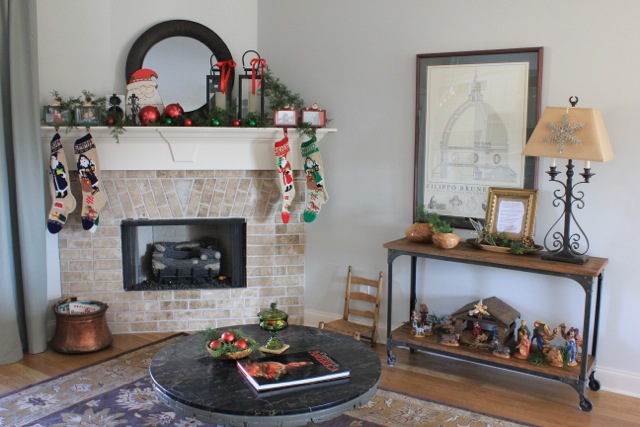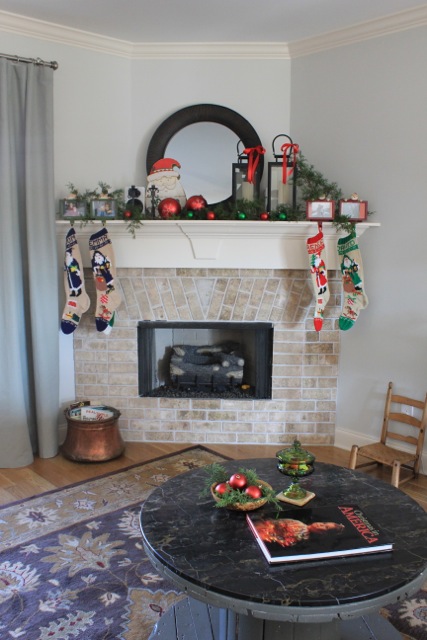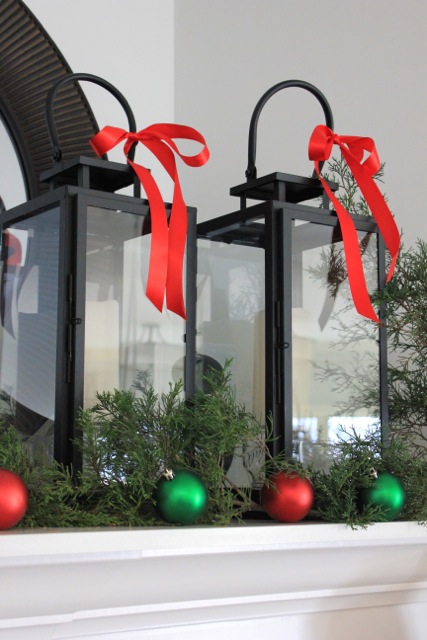 David's main request was to find a way to work in some lanterns.  I found this pair over at TJMaxx.  I added the battery operated candles.  With so much fresh greenery around, I did not think real candles was a good option!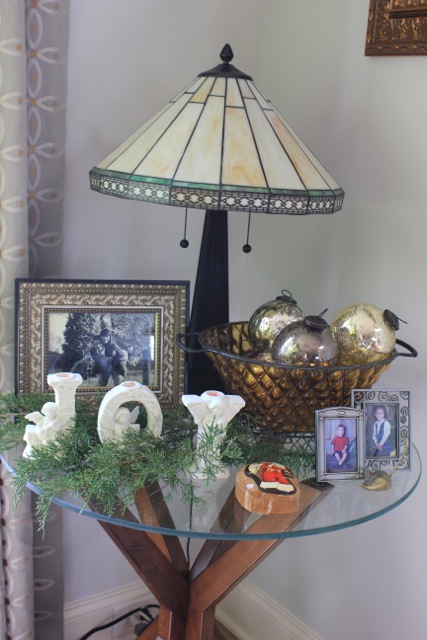 I hope that the Sproles are enjoying their home this evening!
I hope to finish mine up tomorrow. I did get the outside done today.  The weather was amazing – warm and sunshine!
Life to the full,
Melissa
Sunday
Monday
Tuesday
Wednesday
Thursday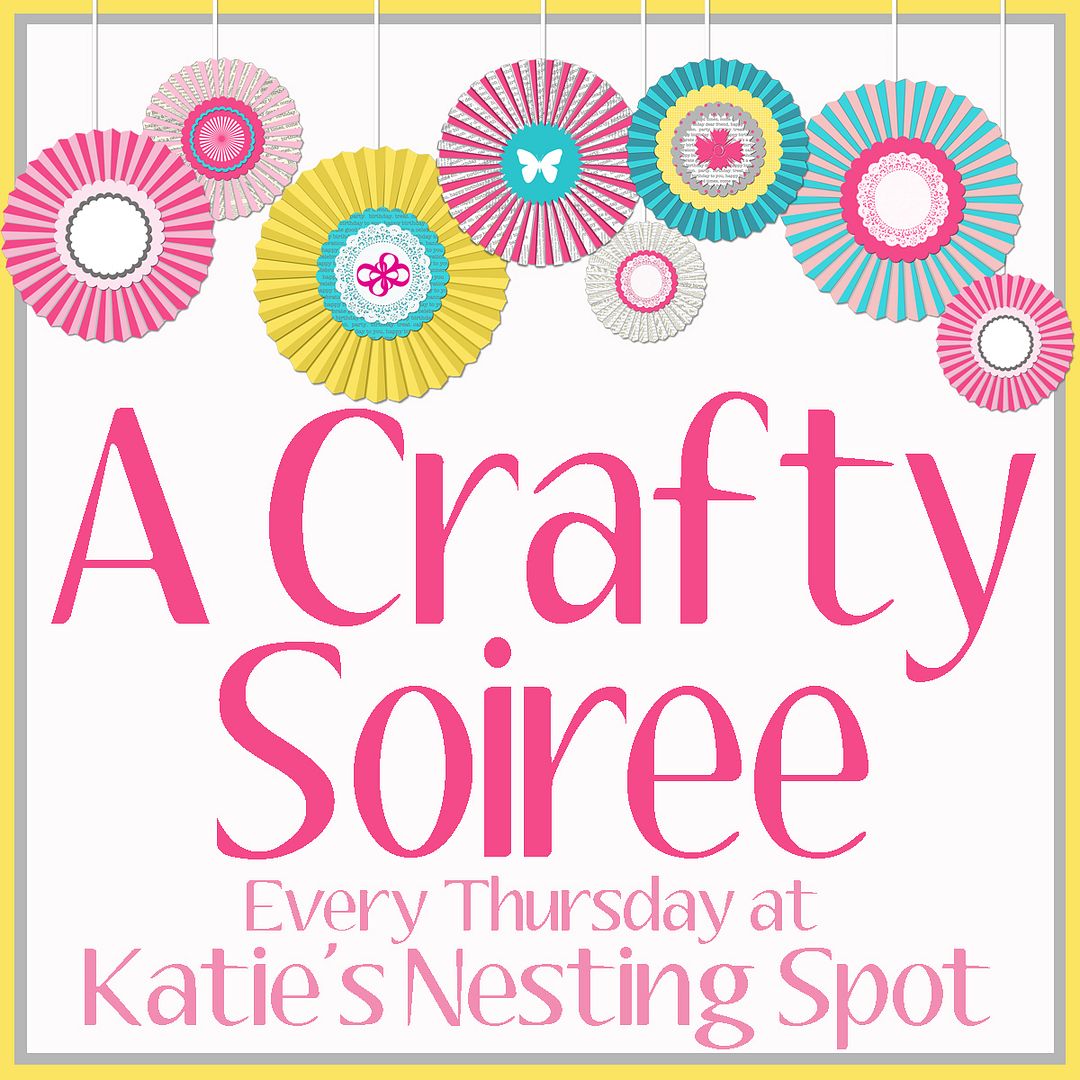 Friday
Saturday