I have had a chalkboard in my foyer for years.
I love to be able to write words of welcome right at the entry.
I took the easy way out and painted the chalkboard paint directly on the wall.  It is very easy this way – no boards to cut.
The downside is, when you paint, you have to re-paint your chalkboard.
Yes, we recently re-painted, so. . .
here is my "new" chalkboard.
This started as a framed picture of a bull.  Picture something from the 70's.
But, the frame was amazing!
Free for me, because my mother-in-law bought it for me!
Now that I am a big believer in painting EVERYTHING with Annie Sloan Chalk Paint, I gave this a light coat.
Old White and dark wax.  All VERY light!
I like the aged look that it gave the frame.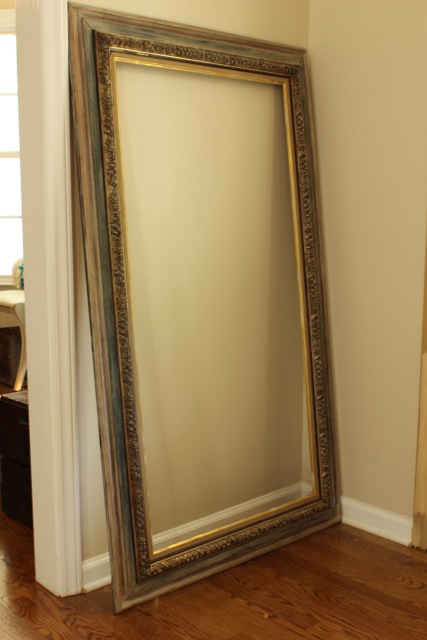 I still have not painted the trim around the new front door. . . just pretend like it is white and matches the rest of the trim!
I will get around to it later.
I held the frame up where I wanted to hang it and I traced around the inside of the frame.
Then, I painted on 3 coats of chalkboard paint and hung the frame.
Now, I have a chalkboard until I decide to paint again!
Not likely, since this is a 2 story entry and I have to hire someone else to do it!
 Not to mention, I love this color!  Very light and neutral.
Here is a look at the rest of my entry in relationship to this chalkboard.
You can see into the dining room and the family room from here.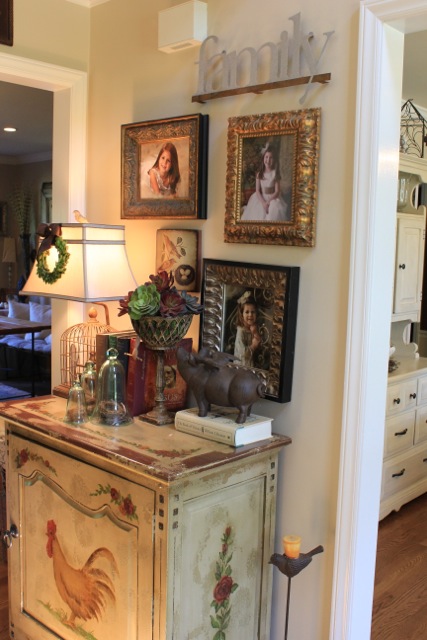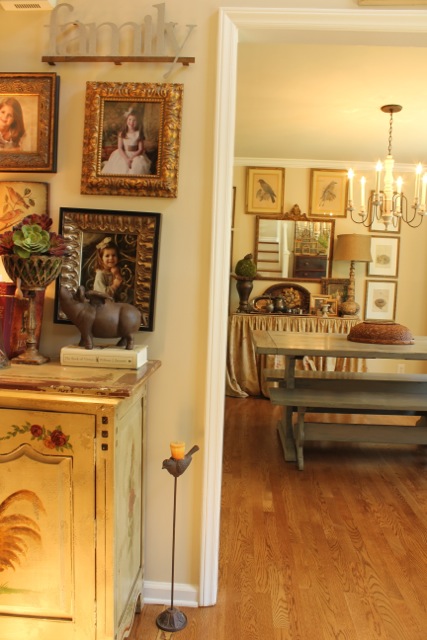 Another flying pig!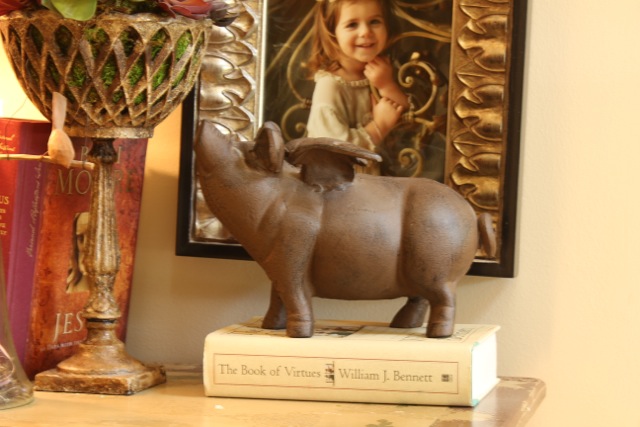 I am a sucker for a lamp. . . especially if it has a bird on it!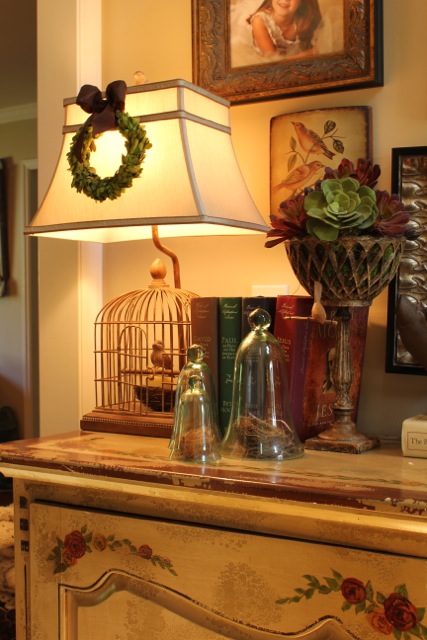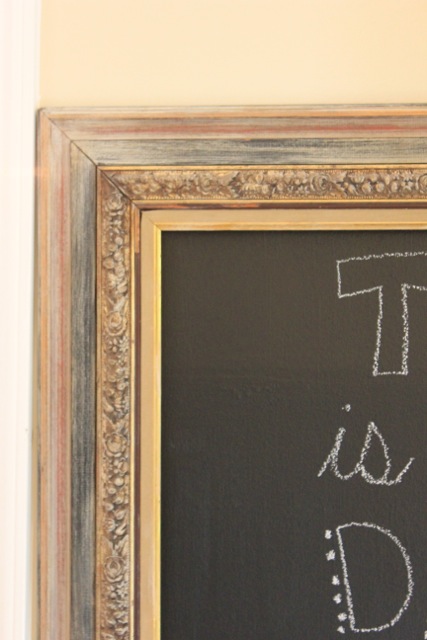 You can get a better idea as to how this entry works with this picture!
Notice my precious littlest one in the stairwell. . . she was just waking up!  My light is best early in the morning!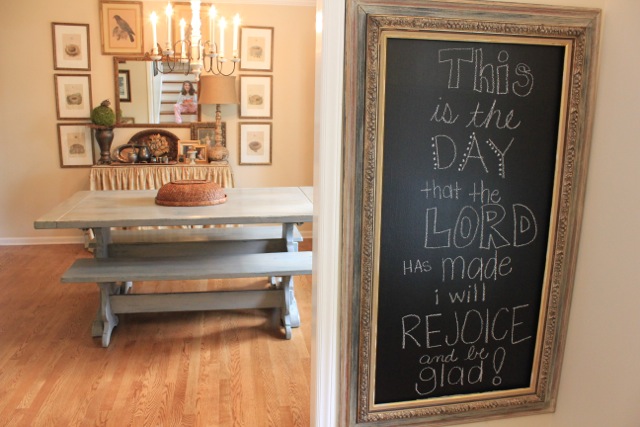 I had these letters made several years back.  My dad made the board for me and I painted it and added the letters to it.
This is something that we always want our girls to always remember!
This is the view coming down the stairs.
I still want a rug for the foyer and dining room.
I just can't find anything that I like yet!  (That I can afford!)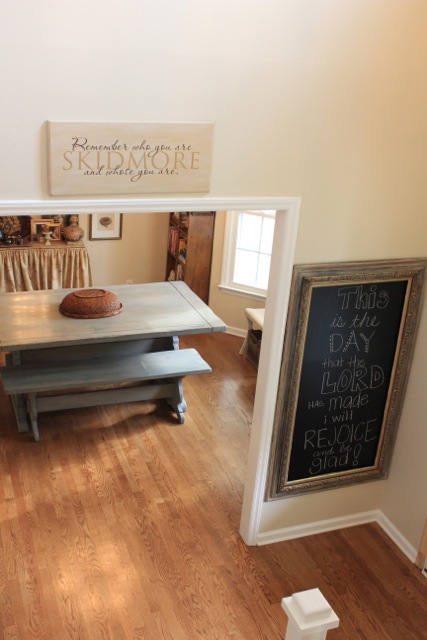 Again, pretend that the casing around the door is white!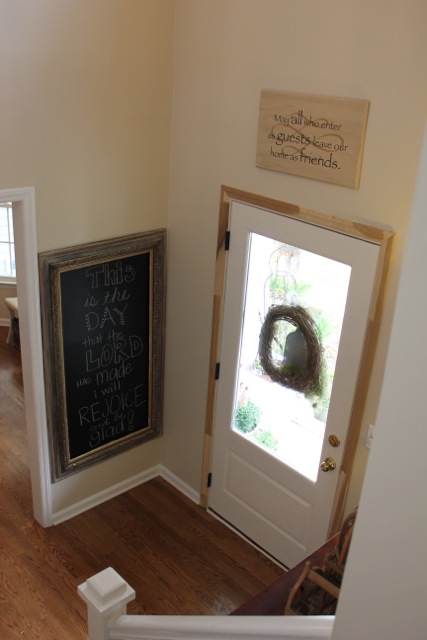 Another sign that I had made.
My desire is for everyone who enters our home to feel welcomed!
Life to the full to you today!