Thought I would show you one of the fun new additions to Daisy's room.
Daisy really wanted her new room to be a creative space.
I think this chalkboard door helps to keep the "creative" feel of this room.
There is no "how-to" on this.
You simply paint.
I always use the "brush-on" chalkboard paint.
There is a spray paint, but it would not have been very easy to paint the door with that.
Here is her new closet door painted in chalkboard paint.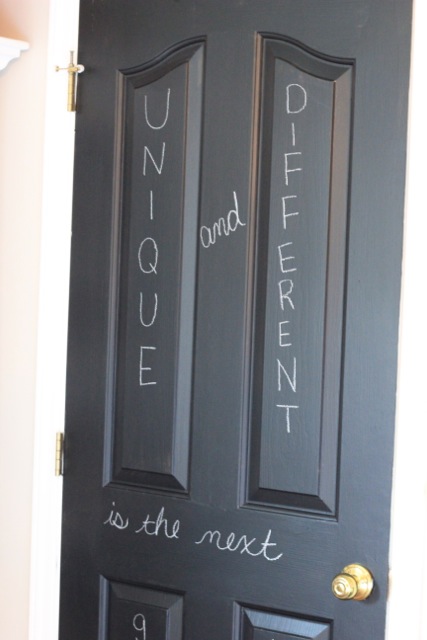 I just found a quick quote to put up there.
I am sure that she will keep it full of fun words!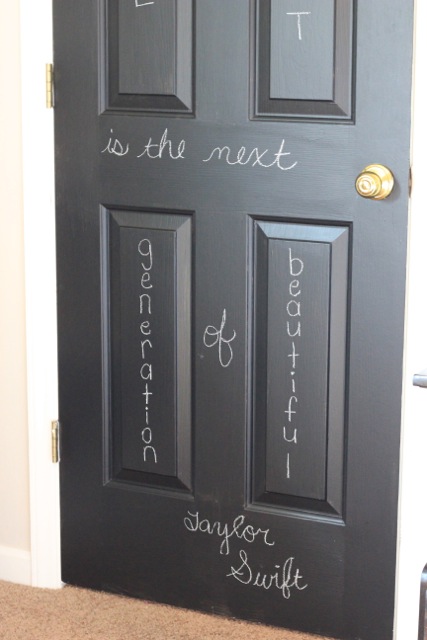 It is right beside her craft cabinet.
I will show you more of her crafting area as soon as we get it finished. . .
Hopefully tomorrow!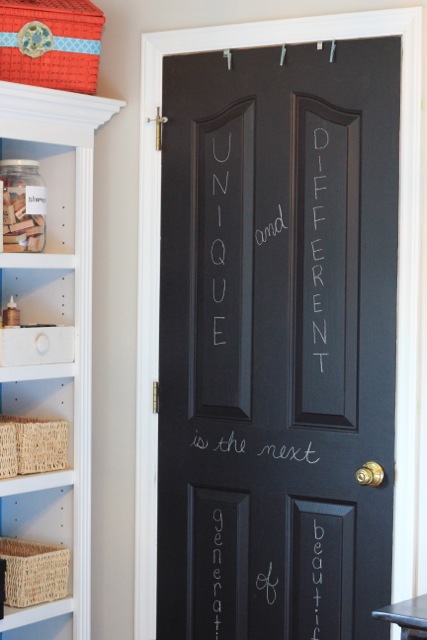 A few posts ago I shared that I wanted to start getting my home more organized.
Well, we started with Daisy's closet.
We took EVERYTHING out and only put the things back in that she loved.
Wow! What a difference!
My closet is next. . .
Life to the full,
Melissa
Here are the places that I party!
Sunday
Monday
Tuesday
Wednesday
Thursday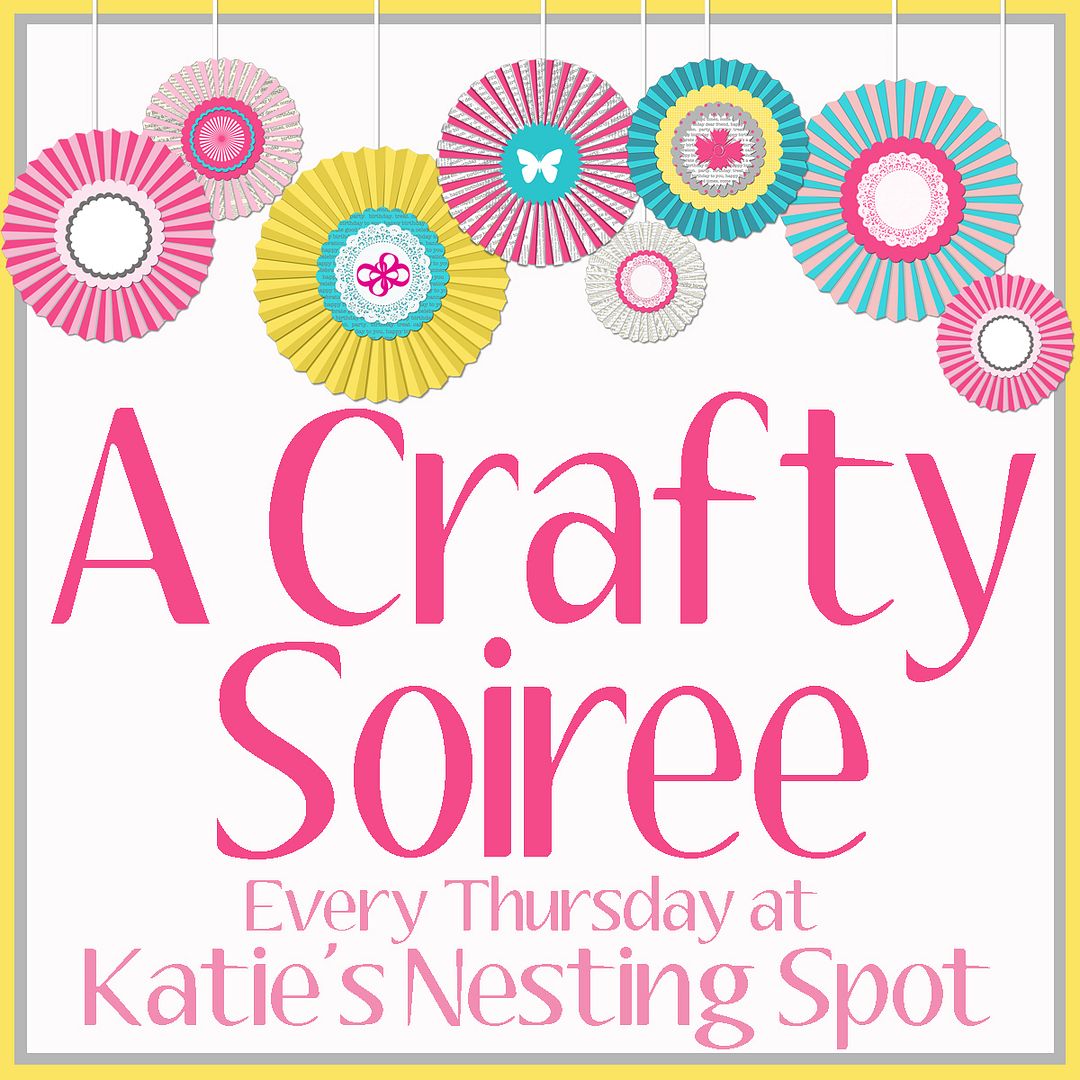 Friday
Saturday