My friend Abby is having a new sunroom added to her house.
It is going to be beautiful!
Maybe I will be able to show you a few pictures when it is done!
This addition is creating a need for some new furniture.
(One project leads to another. . . and another. . . )
She was inspired by some of my yard sale finds and set out early one Saturday morning and found a beauty!
She knew that she wanted to paint it. . . and she knew that she had a friend who loved to paint furniture!
So, last week, we let the kids play and we painted!
Here are the results: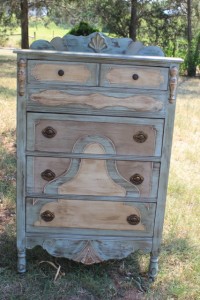 Here is the before of this chest.
Very cute, but needing some attention!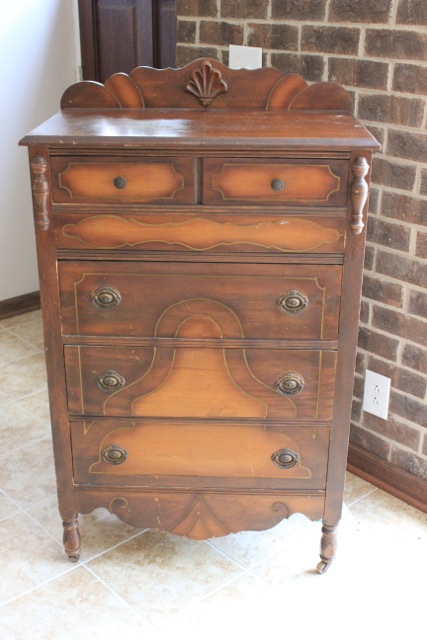 We started with a quick field trip to Cest Moi in Brentwood, TN for the paint.
I already had a few colors, but all of my colors were very neutral.
Abby knew she wanted a color, and Duck Egg blue was the winner!
We ended up using 3 different colors to accent the piece more.
The colors are a little shocking before the distressing and the waxing!
That is normal!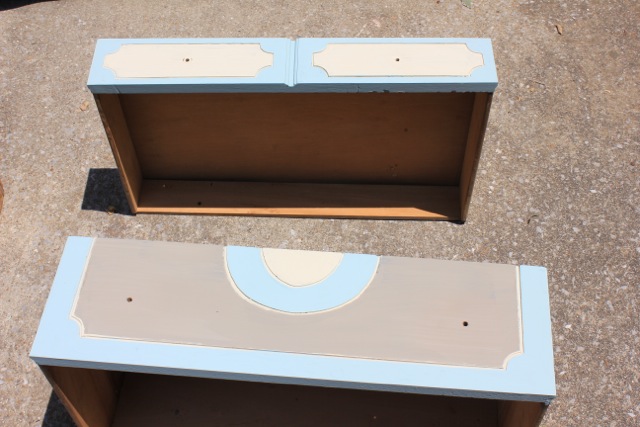 After much sanding and waxing, here is what we ended up with.
If I want a really distressed look, I like to sand before I wax.
"They" will tell you that you are supposed to wax first and then sand.
I have tried both ways, and I like to sand first!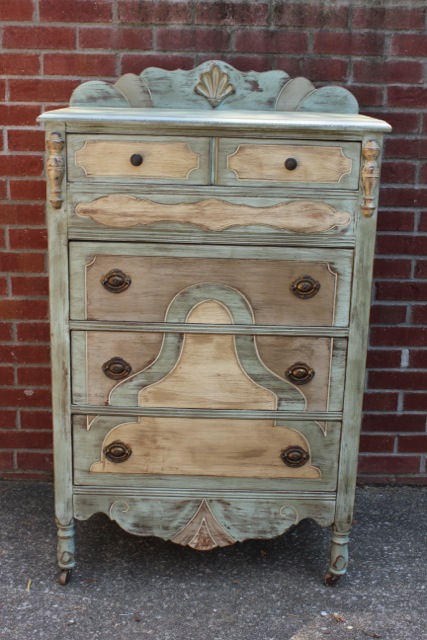 Abby and I were so pleased with the results!
But, one of her daughters was a little disappointed!
Her words exactly, "Why did you make it look so dirty? It looks like it has smoke damage."
Oh well, we like the dirty, smoke damaged look!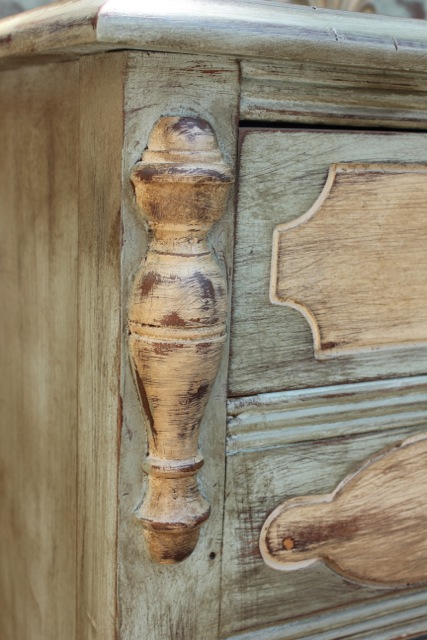 We opted to use dark wax.
I think it really tied the colors together.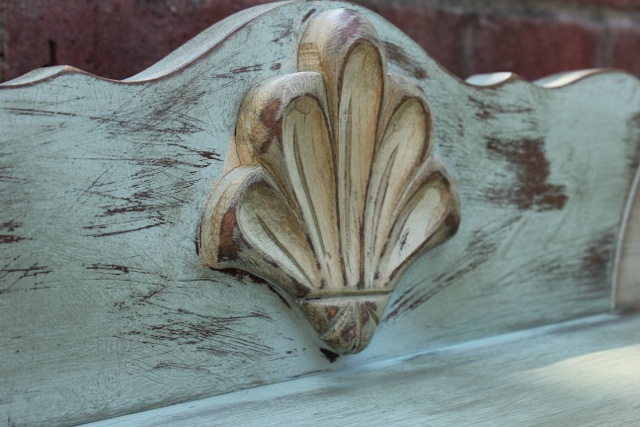 I love the little details on this piece!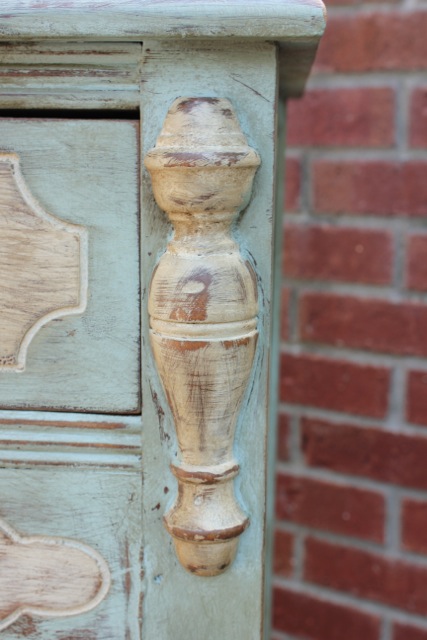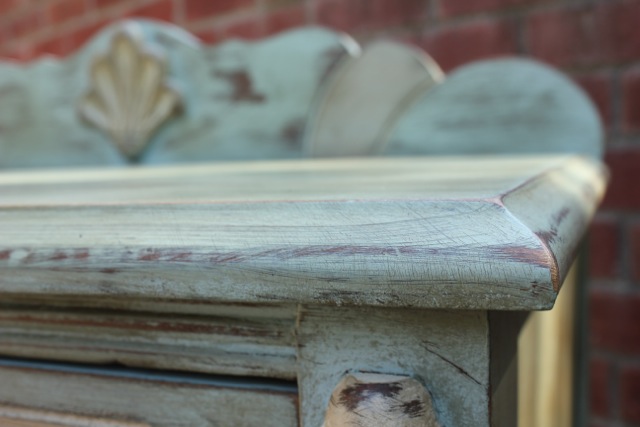 We did"nt do a thing to the hardware.
It was just perfect!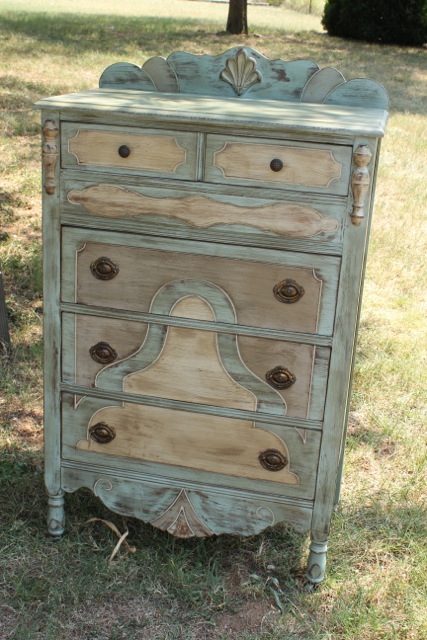 I can't wait to see this beautiful chest in the new sunroom!
By the way, my friend Abby is an amazing writer!
She is going to have a book published soon!
I have had the good fortune of reading it already!  It is a great story!
You can check her blog out to learn a little more about her life and her book – Oh To Grace.
They are also in the process of adopting a precious little boy from the Congo.
You can read a little about that process as well!
You should check out her blog:
Life to the full to you today!
Melissa