I am always on the lookout for great chunky candlesticks at the thrift stores.
I have collected a few over the past few weeks.
With a little Annie Sloan Chalk Paint, I was able to transform them.
Here are the pre-transformed candlesticks.
I painted the first coat with Country Grey.
And, the second coat with Old White.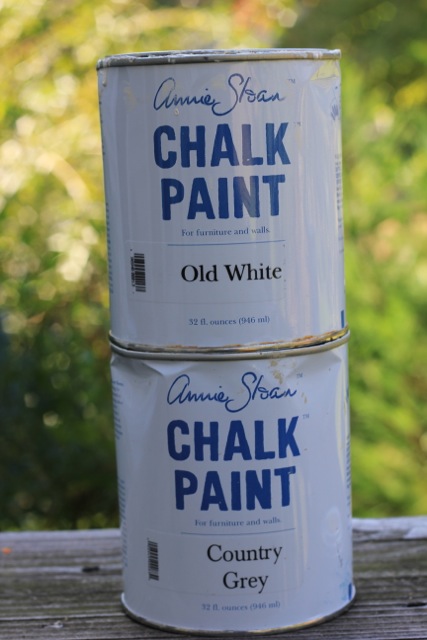 I distressed them with sandpaper.
Then, I added some of this fun new product.
I just brushed it on lightly.
It is a beautiful shimmery green.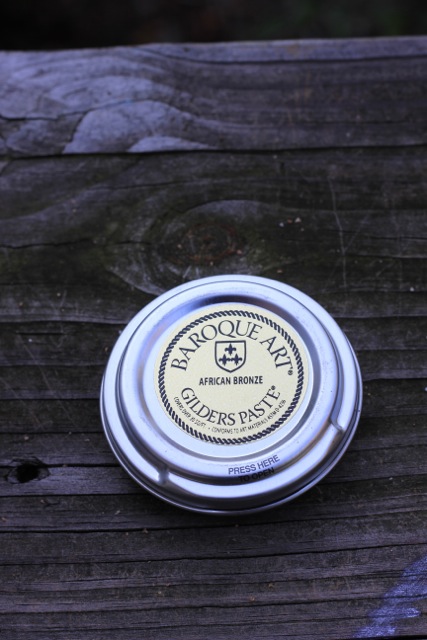 Here are the final candlesticks on my kitchen table.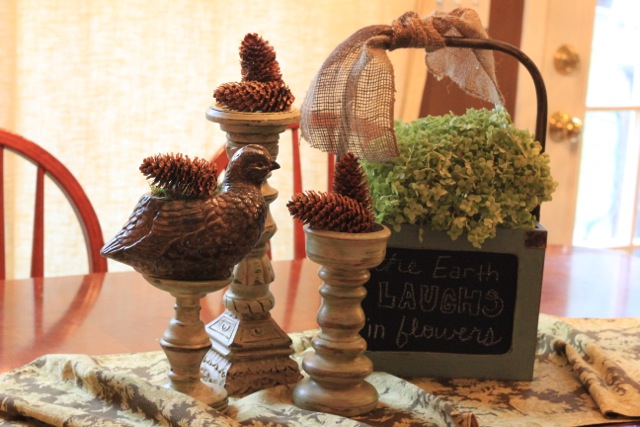 Notice those great feathery pinecones.
One of my sweet reader sent those all the way from Colorado!!!
Can you believe that?!
How kind is that?!
I love the way pinecones look on candlesticks.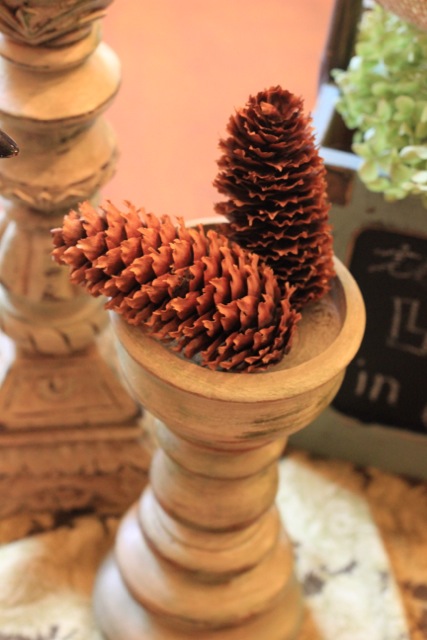 I also propped this cute little bird on one.
The flower box is a makeover project that I did several weeks back.
You can read about it here.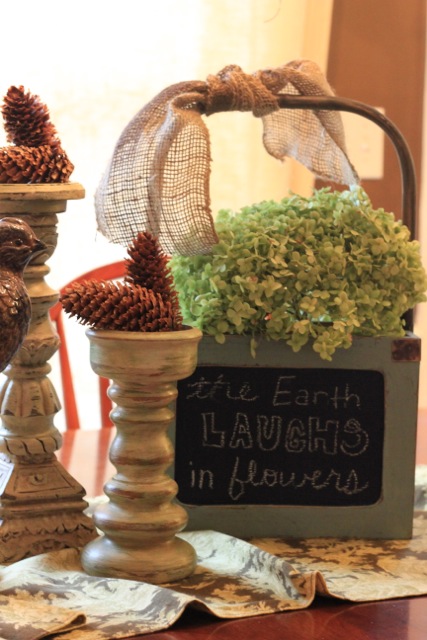 All of these treasures are going in the new store!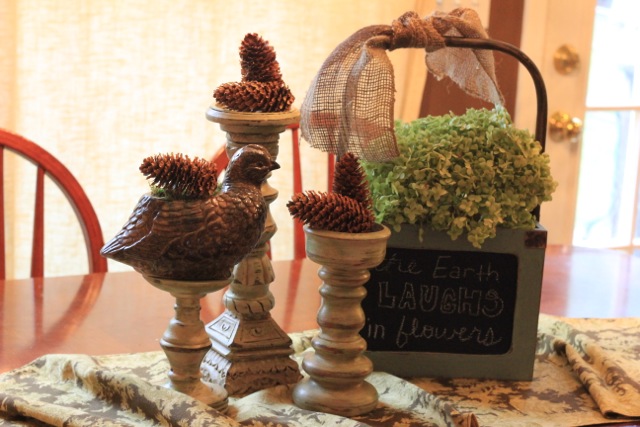 Life to the full,
Melissa
Here are the places that I party!
Sunday
Monday
Tuesday
Wednesday
Thursday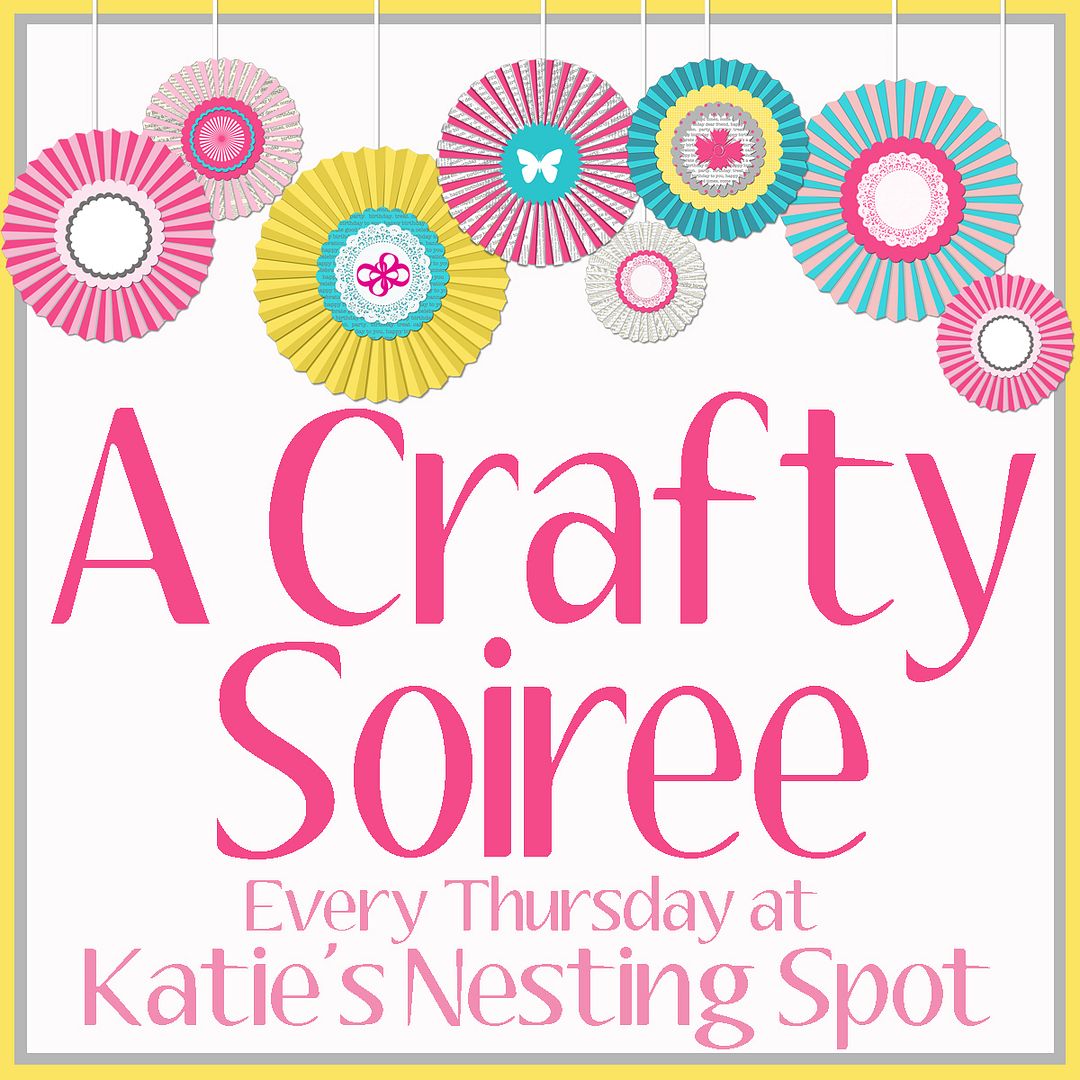 Friday
Saturday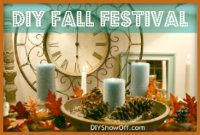 Southern Hospitality Fall Party