My house is full of projects that I have been meaning to get around to. . .
I was very fortunate to be able to get new countertops a few months back.
My other ones were 20 year old white formica.
The end coverings had come off.
I had held the ends down with scotch tape for years.
I had begged my children not to pick at the tape.
What is it about children picking at things?
If they see one little end of something peeling up, they cannot resist to pick at it!
The red fruit punch stains would no longer bleach out.
(Or maybe I just got tired of working on getting them?)
So, needless to say, I was thrilled when the time came to get new ones!
With the new countertops came a few other little "updates" to the kitchen.
It is amazing how new countertops make everything else look old!
My mom found these great barstools for me at a little discount store in MS.
All 3 for $125.
The color was not great, but the price and style were perfect.
I knew that I could paint them.
(I did not even know about Annie Sloan Chalk Paint yet?!)
You can see the old barstools and see more of my kitchen here.
Here is what they look like now!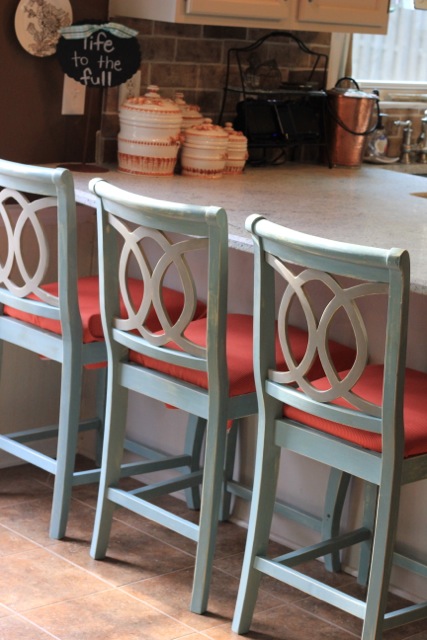 I must confess, I only totally finished the first one.
You can still see the fabric hanging from underneath the last 2.
I was running short on time. . . Open House for my oldest, Daisy, is tonight!
I chose 2 of my favorite colors!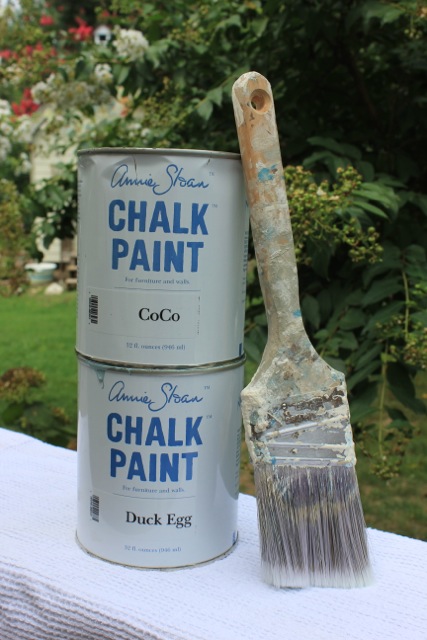 I removed the cushions.
They were held on by screws around the edges.
I simply removed the screws and the cushions pulled right off.
I painted the chairs.
Then, I waxed them and sanded them.
I used a combination of both the dark and clear wax.
I clear waxed the entire chair and then used the dark wax in places that I thought aging would naturally occur.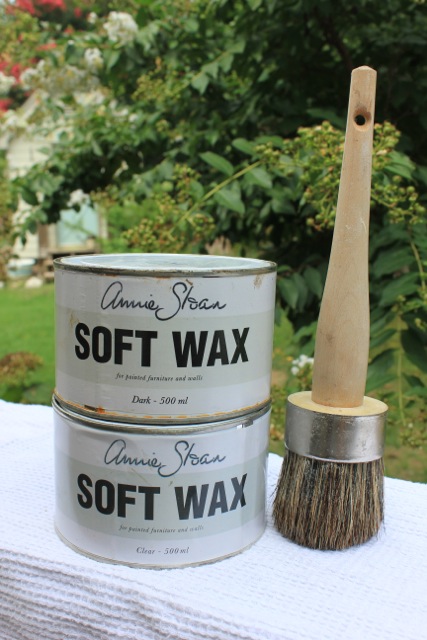 On to recovering the cushions.
Always iron the fabric first!
It is impossible to get the wrinkles out if you don't!
(I may or may not know this from personal experience.)
Then, lay the cushion on top of the fabric and cut out a piece that is slightly larger than the cushion.
Starting in the middle, use a staple gun to apply the staples.
Then, work your way around, placing a staple in the middle of each side.
Do not pull the fabric super tight.
Just keep it pulled close.
You will end up with waves in you fabric if you pull it too tight.
Then, begin stapling out from each middle staple.
Save the corners for last.
Staple one side all the way to the end.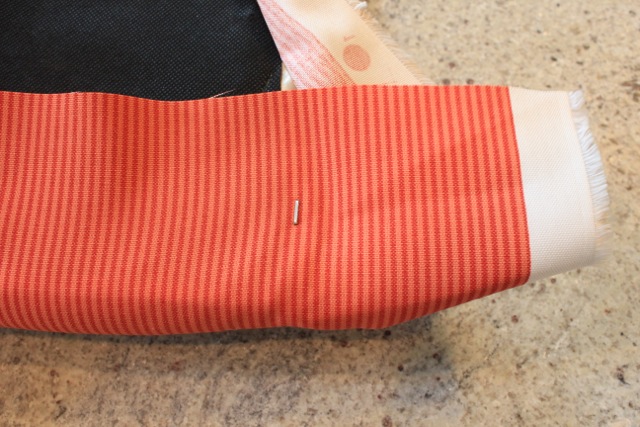 Fold the other side over it and staple it down.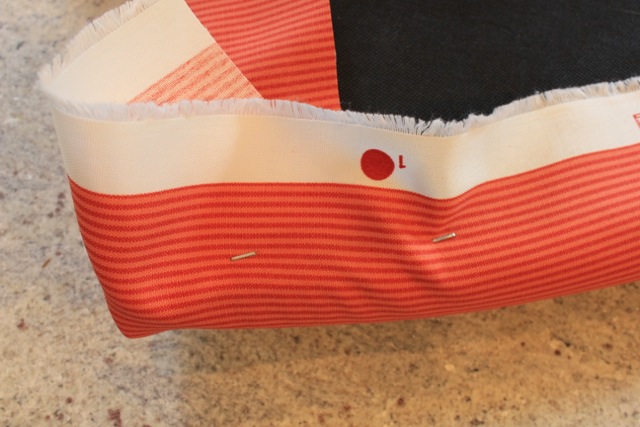 Pull the remaining fabric to the middle, pull tightly and staple down.
And, here is the final result!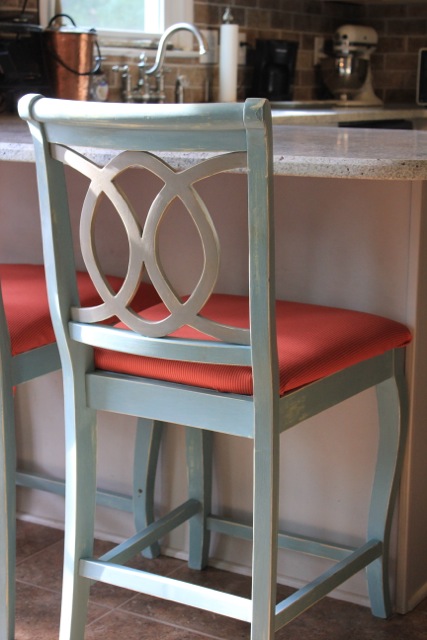 I love the little pop of color that it gives this very neutral kitchen.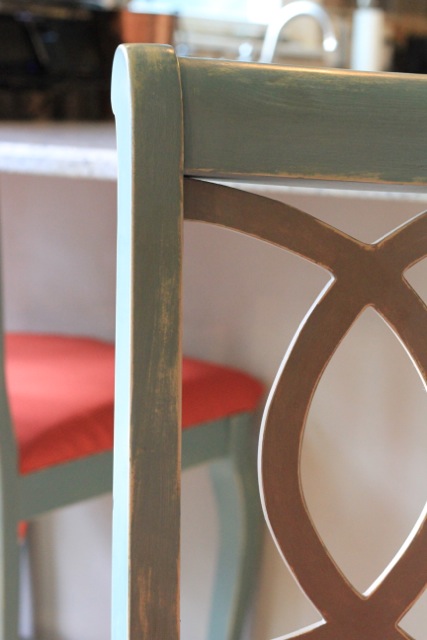 I am in constant flux. . .
wanting an all neutral color scheme and getting rid of everything with color,
back to adding in touches of color to keep it from getting too boring.
I guess I am in my "adding a little color back" phase!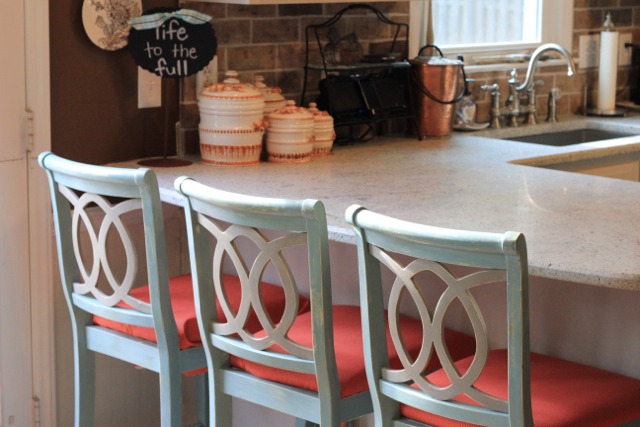 I love the red – blue combination.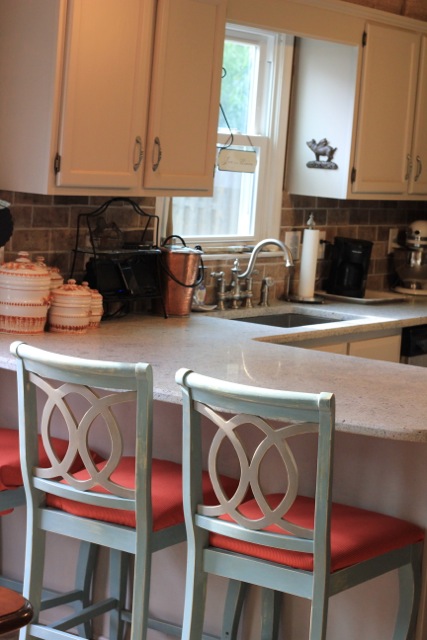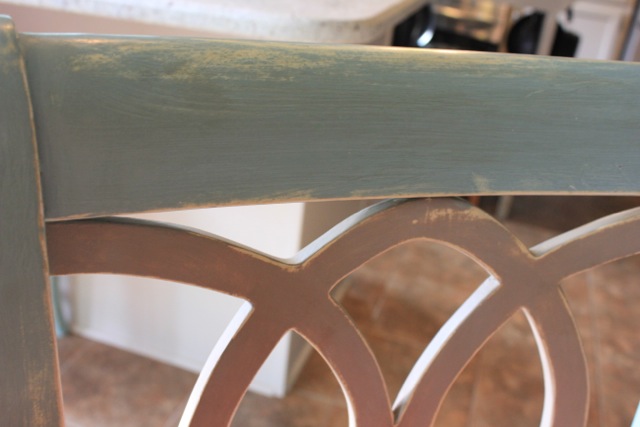 I am playing with my new 50 mm lens today.
My birthday present from my sweet hubby.
Now to figure this thing out. . .
Life to the full to you!
Here are the places that I party!
Sunday
Monday
Tuesday
Wednesday
Thursday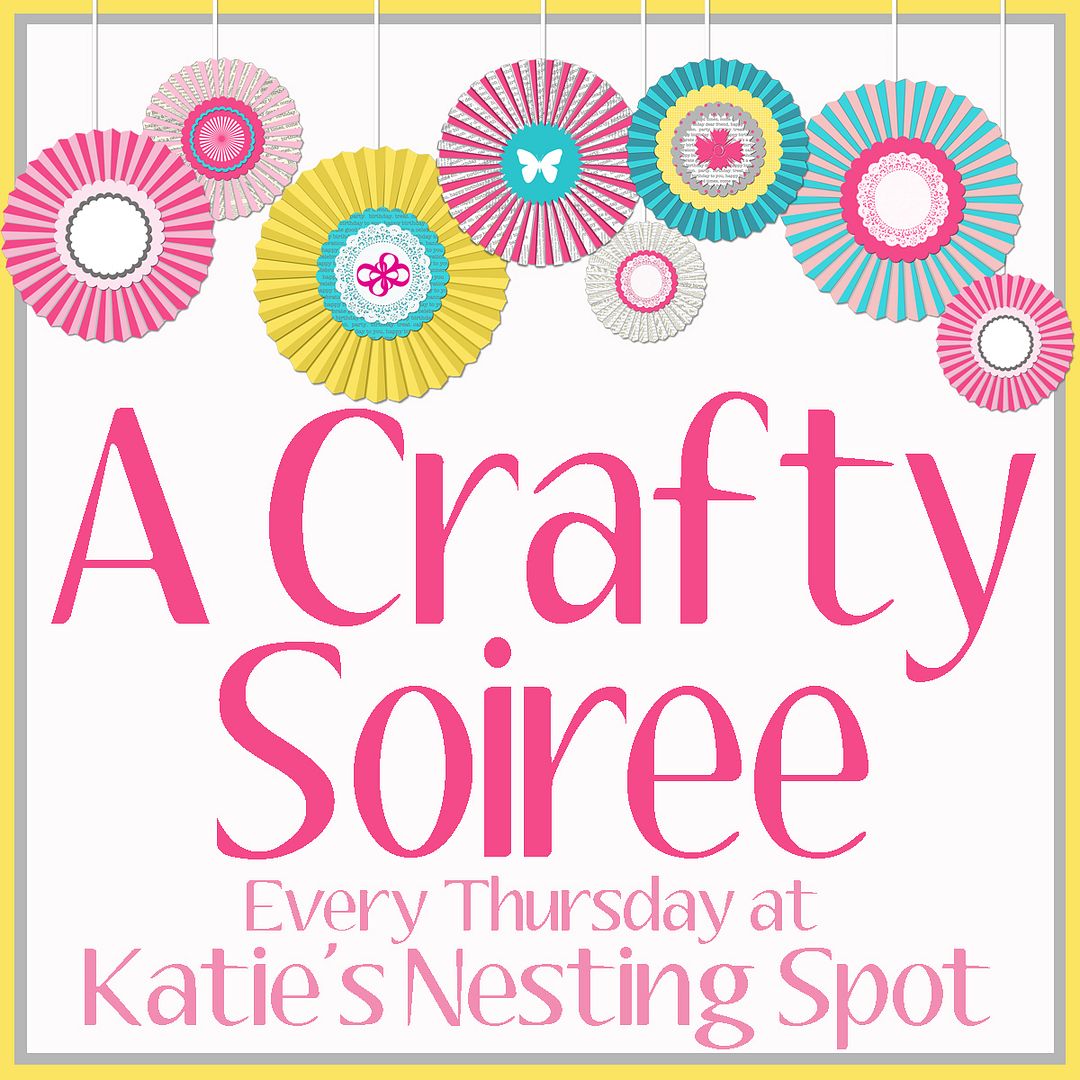 Friday
Saturday