I have shared before about my lack of
"green thumb-ness."
It is an unfortunate condition.
Because, a house looks so much more alive,
if it has a bit of green.
I have met a plant that I have a difficult time killing.
It doesn't like to be watered much.
Which is good,
because I tend to forget!
Here is a great collection of how to use my favorite plant. . .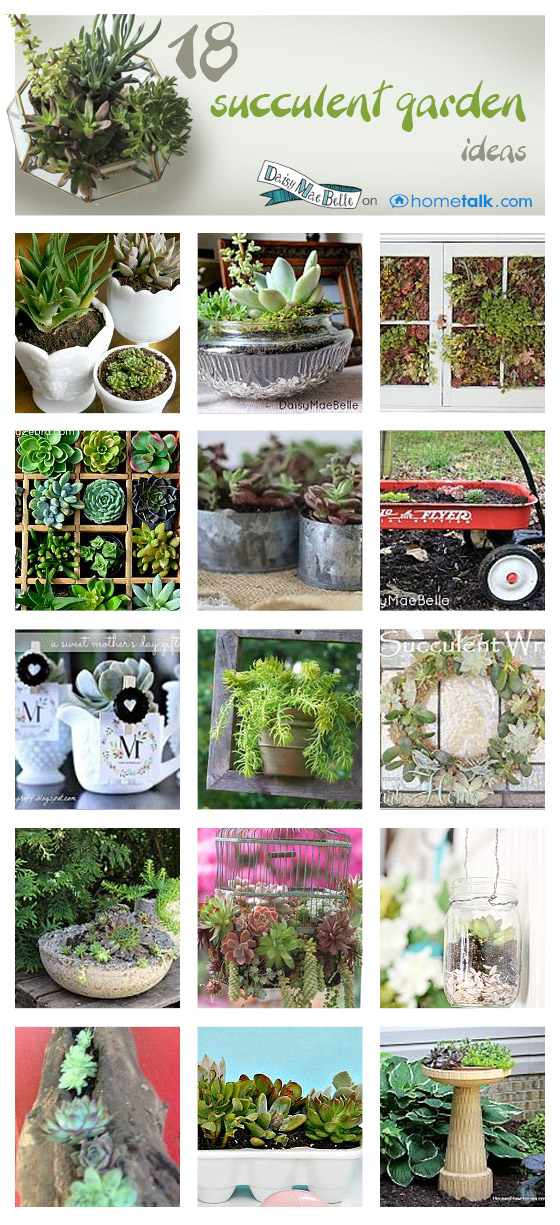 Whew. . .I am tired.
My sweet Anna Belle made the middle school basketball team.
(Yay! Anna Belle!)
So today we've been at ball tournaments…ALL day.
Tomorrow we will again be at tournaments…ALL day.
Tomorrow we leave for camp.
Tonight I pack for 5 people to go to camp for 5 days.
And, I am tired. . .
(Blessed beyond measure, but tired.)
I could use a lovely walk through a beautiful garden.
A cool breeze.
A meandering path.
My head free of all thoughts.
So here are some DIY garden path ideas…perfect for escape. 🙂