This is the last of the projects that I have planned for the playhouse this week.
I wanted to add lanterns beside the door.  My first thought was to find some old light fixtures at the Habitat store and cut out the wiring and add candles, but the trip to the Habitat store turned up nothing!  But, while I was there I noticed a store called "Roses" that was going out of business.  I think that I have only been in this store once, but I thought there might be a deal to be had! And, there was!  Great metal lantern with nice hooks for $10 a piece!  Way less than I would have paid to rework an old light fixture!  As usual for me, I could not leave well enough alone and decided to jazz them up a bit.
Here is what I came up with.
And here is how I got there:
The first thing I did was make the bow.  I cut a strip of burlap about 1 1/2 inches wide.  I just cut it the width of the bolt.  Then, I laid it out like this:
I gathered the center of all the pieces (where they crossed in the middle) and pinched them together.  I fastened them together with floral wire.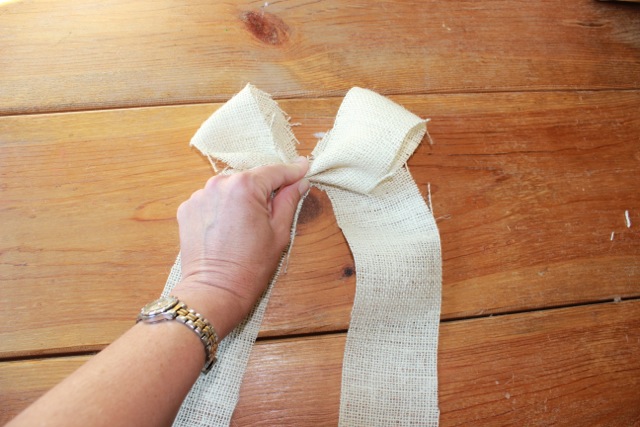 (Still haven't learned how to flip my pictures the correct way!)
Next, I painted on polka dots.  That has been a "go-to" for me recently.  I guess having three girls, we are into polka dots around here.  My sweet husband just rolls with all of the "girl-ness" in this house!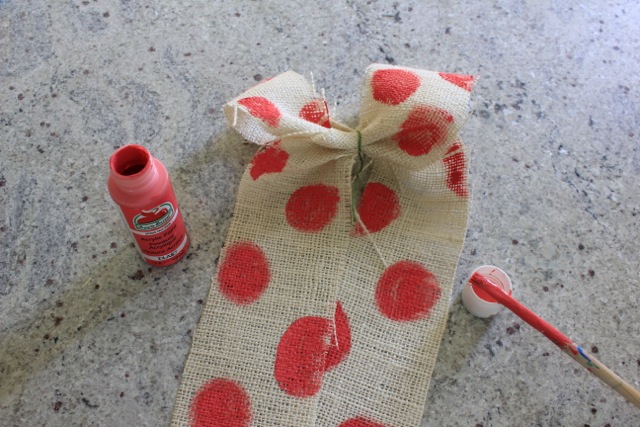 Now time for the flower.  I decided to use some of the outdoor fabric that I had left over from making the banner.  You can read about that here.  I began by making a pattern for 2 circles – one larger and one smaller.  I traced the bottom and top of an iced tea glass. (I used the cover off of my new Southern Living magazine that came in the mail today!  Can't wait to flip through that for some inspiration! I actually got 3 magazines in the mail today – It was like Christmas!!!)  I cut 6 large circles and 6 small circles for each flower. (12 for me because I was making 2 flowers)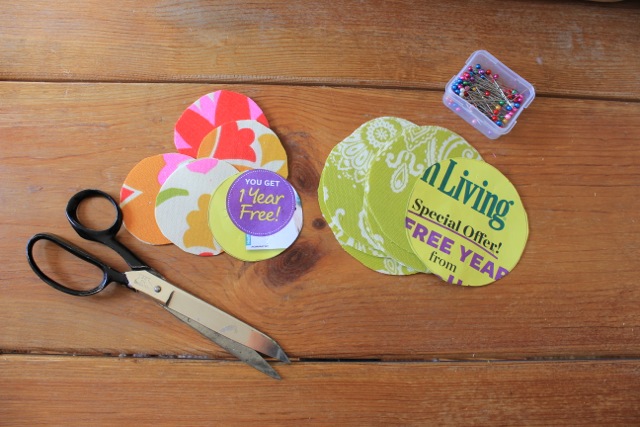 I cut out a little burlap circle to be the base for each flower.  You could use felt or any other material – it will not be seen.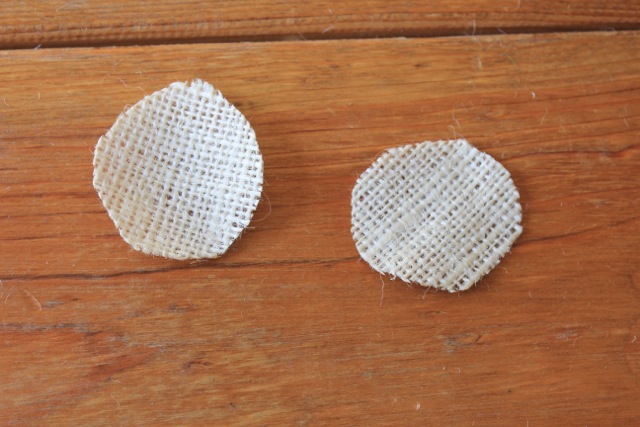 I sewed around the edge of each of the circle to keep them from fraying.  (You could use Fray Check if you would rather.)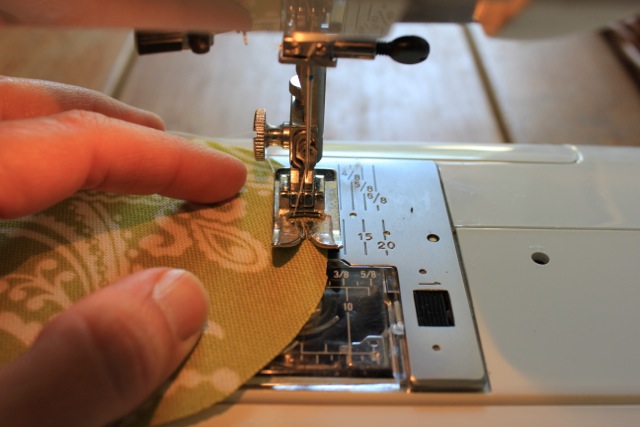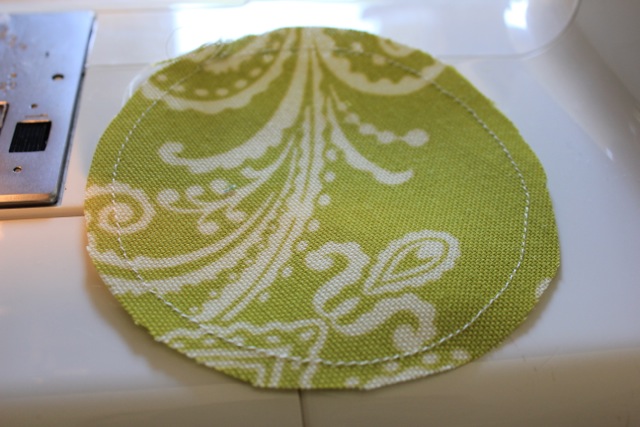 With all of the sewing complete, I dabbed a drop of hot glue into the center of each circle (the wrong side of the fabric) and folded it in half.  (Not easy to operate a hot glue gun and a camera at the same time!)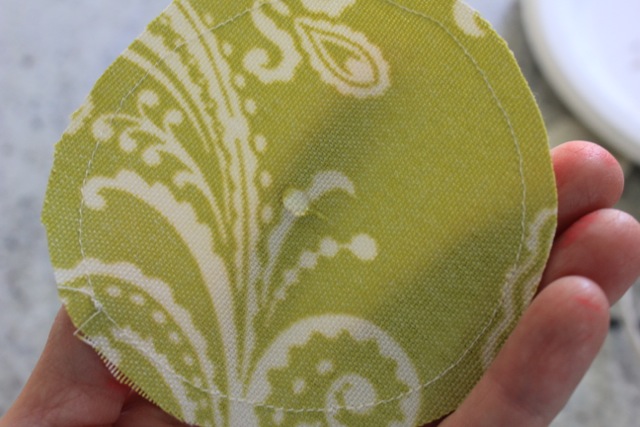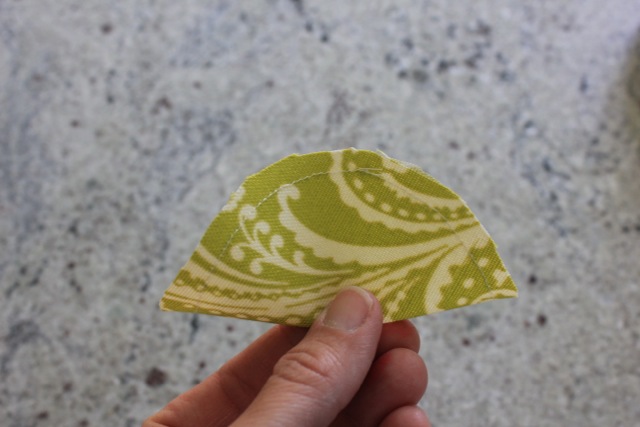 Now, another dab of glue in the center and fold in half again.
After all of the circles had gone through this "petal making process," I was ready to glue them down.  I used a clothespin to hold them, so I did not have to sacrifice my fingers!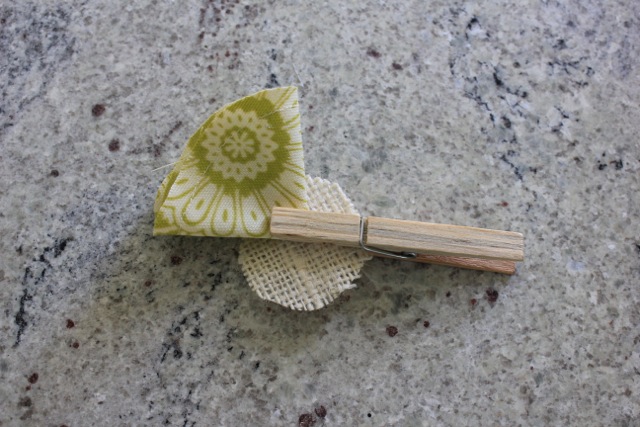 I glued on 3 like this: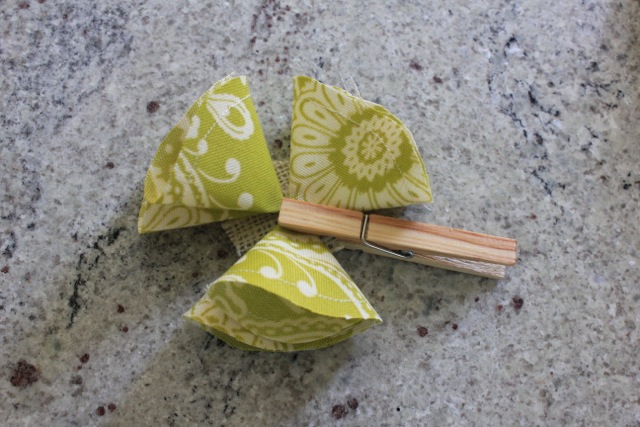 And then added the other 3 like this: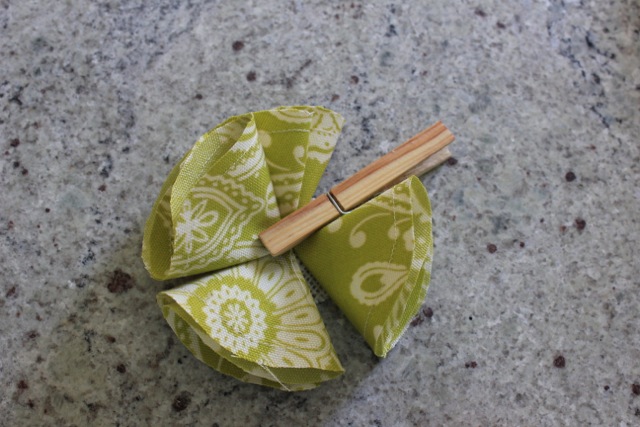 I did the same thing with the smaller circles.  I added a button to the top to finish it off.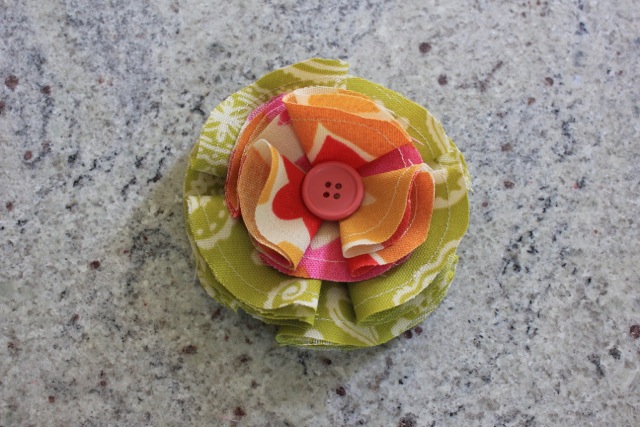 Finally, I glued the flower to the bow.  And, here are the results. . .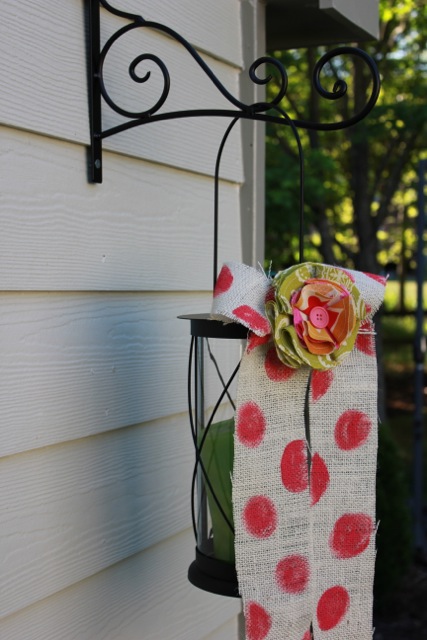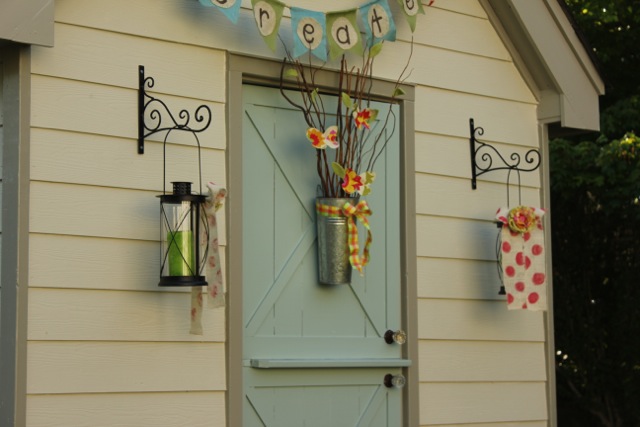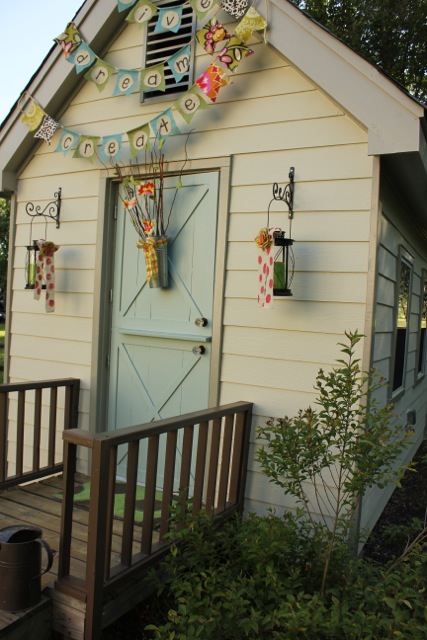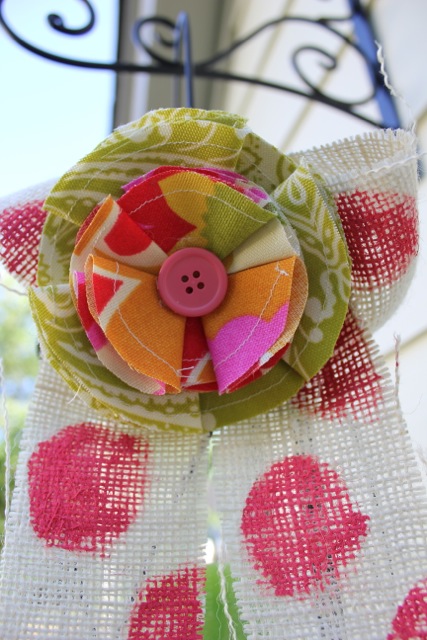 The transformation is well under way.  I just added the flower beds last year, so they are ready for plants now!
I have great plans for transforming the inside as well.  I am trying to decide if I should show you a picture of the inside or not!  Should I be that honest with you guys?!  Oh, but the vision I see of what it is going to look like is dreamy!
Life to the full to you today!