Wow!  December is here!
We have already had 3 Christmas events and had to miss one.  And, it is only the 2nd day of December.  I LOVE the holidays, but the schedule can be exhausting!  Luckily, I am going to bed early tonight. . . and, I think I might watch ELF as I drift off to sleep.
I shared the nursery that I had the great pleasure of decorating for my best friend a few days ago.
Today, I am going to show you how I made the burlap and plaid letters that hang over Jack's bed.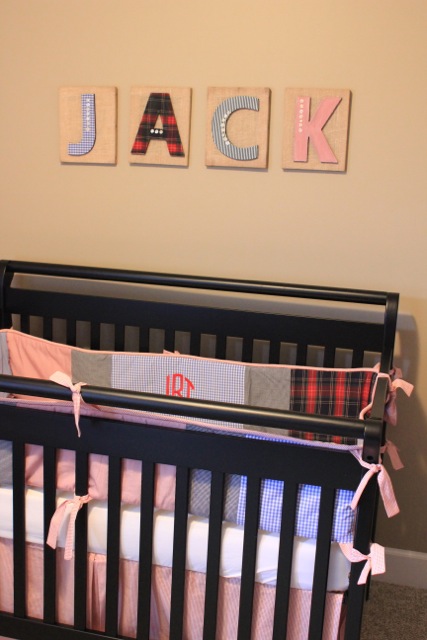 The room was inspired by men's shirts.  We raided the closets of big brother, daddy, and both grandfathers.  We turned up some great plaid shirts that we pieced together and had sewn into the bumper pad. Which by the way, if you live in Murfreesboro and need to have some sewing done for your home, I have a great lady named Debbie that you will want to call!
There was still plenty of fabric left over, so I came up with this project.
I started with the chipboard letters from Hobby Lobby.
I painted all of the edges black just in case you would be able to see them when I was done.  I decided to wrap the letters with the fabric instead, so that step was not necessary.  See – this is why you read tutorials.  You can learn from other peoples' mistakes!
I cut fabric around each letter, leaving plenty of room to wrap it around the letter.
I turned the letter over and began gluing down the edges.
I had to make several little cuts in the curves.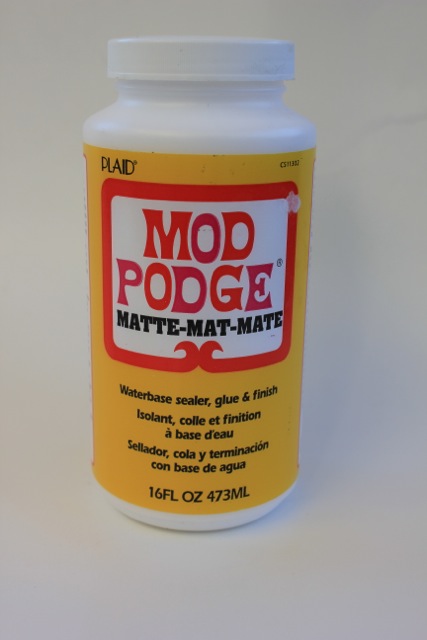 Of course, I used Modge Podge to glue everything down.
And, then I gave the top a coat of Modge Podge as well.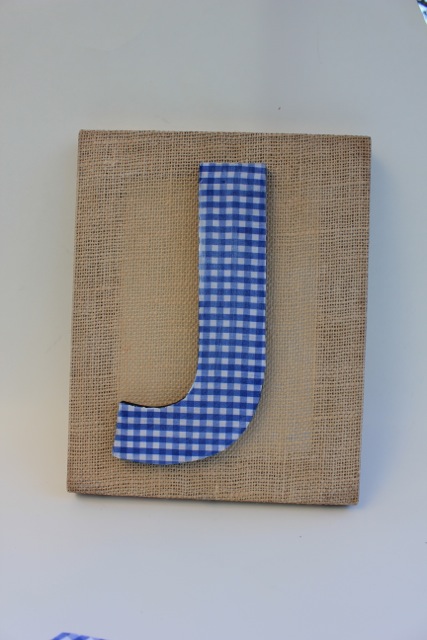 I then hot glued each letter to a burlap canvas.  I was lucky enough to find a ton of these at Old Time Pottery a couple of years back.  They were $1 each!  I have used them for so many different projects.  I bought about 40 of them!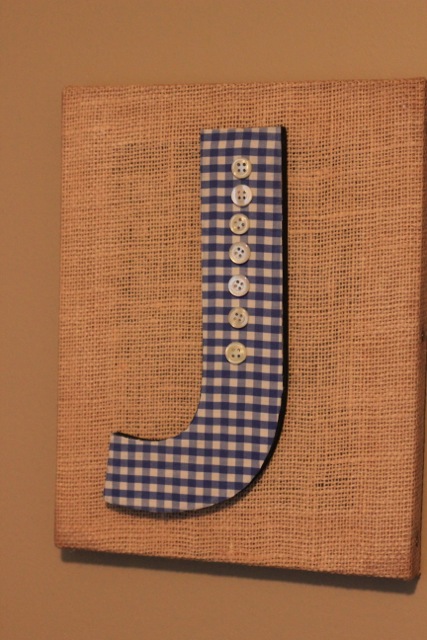 I hot glued buttons from the shirts onto each of the letters.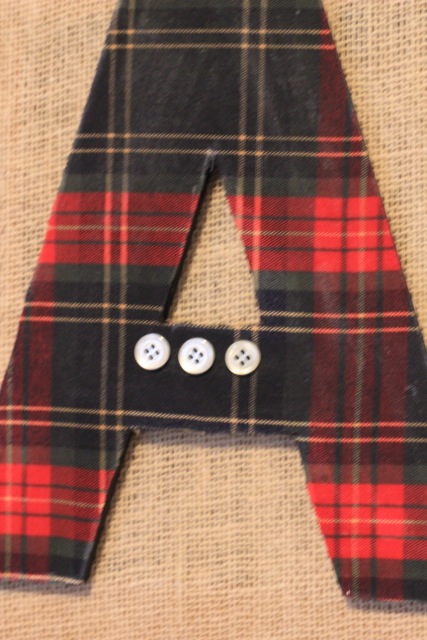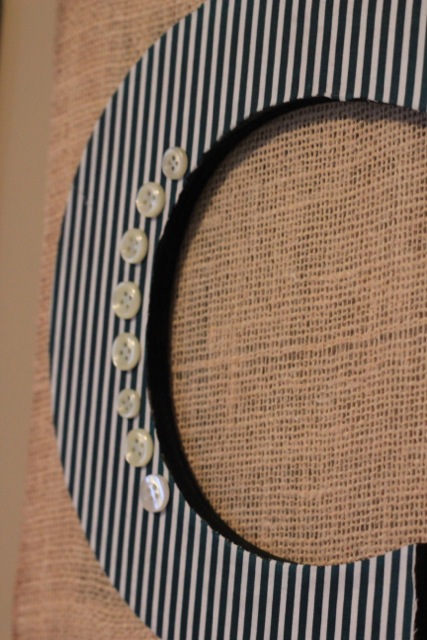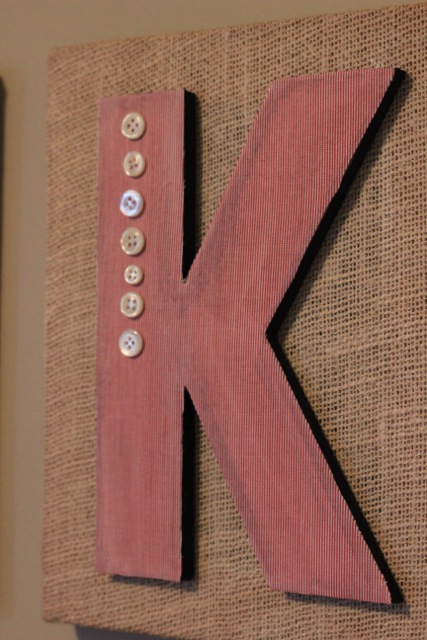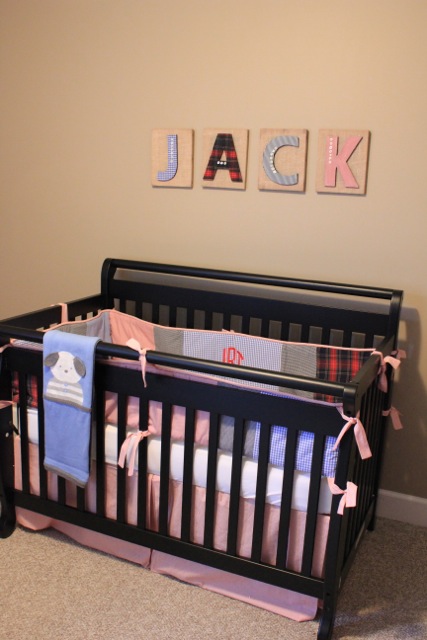 Baby Jack should be here in 9 days. . .I hope he likes his nursery!
Life to the full,
Melissa
Sunday
Monday
Tuesday
Wednesday
Thursday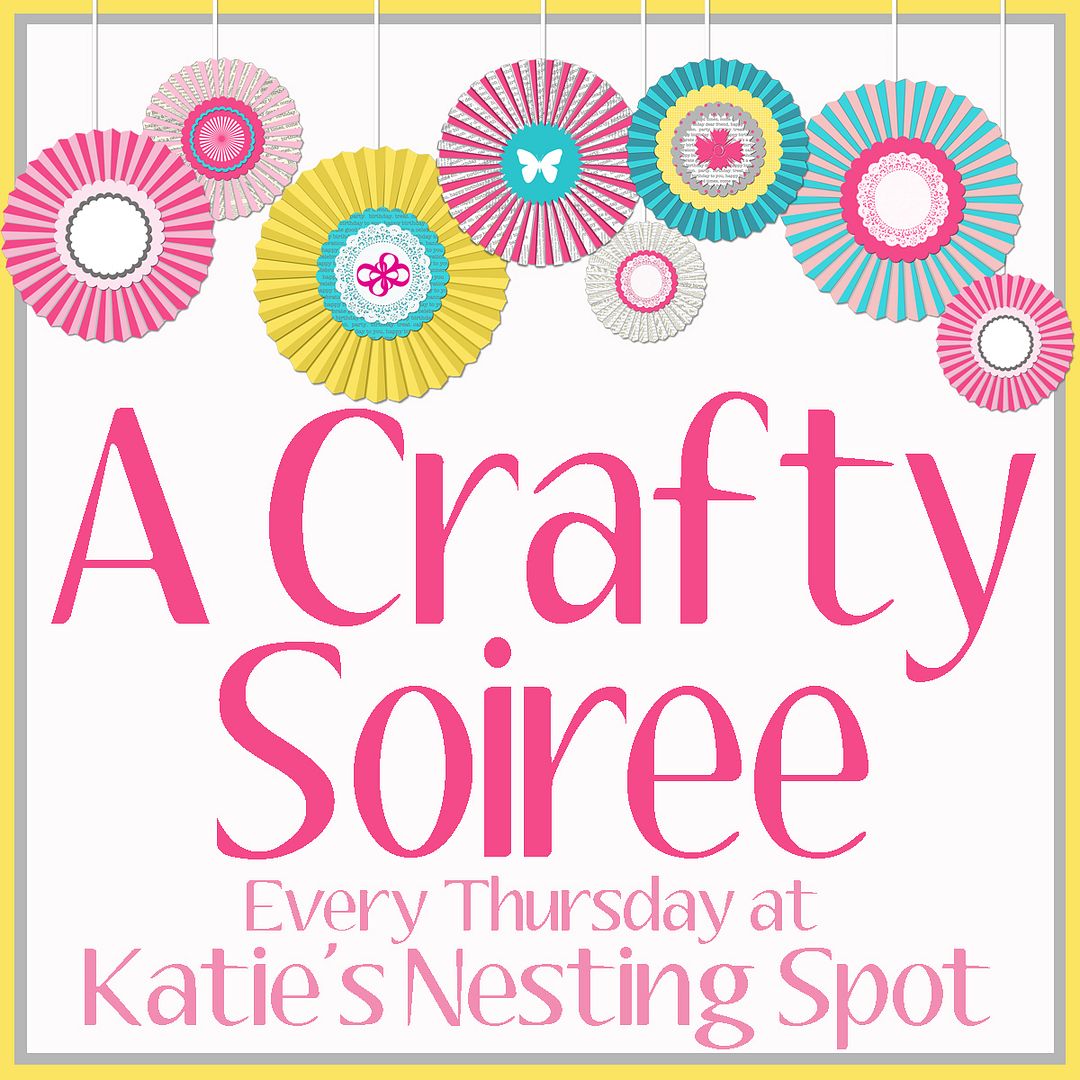 Friday
Saturday