This will be the first full week of school for my girls.
Daisy is in middle school, and Anna Belle and Lila Mae are in elementary.
My head is spinning as I look at our schedule for this week!
6 volleyball games,
2 soccer practices,
2 parent meet-the-teacher nights,
1 decorating job,
(I helped the family build the house, and now they are moving in!)
(You can see their kitchen here.)
I am wondering how in the world I am going to get everyone fed each evening?!
When will homework happen?
These are the days that I just have to take it one at a time.
I can have myself so overwhelmed that I become a monster!
These are the words that will have to stay written on my heart this week.
(and maybe on an index card in my car!)
"This is the day that the Lord has made, I will rejoice and be glad in it."
Sometimes my attitude is, "I will rejoice and be glad when it is over!"
But, I want to fully embrace and enjoy where I am in life right now!
On to this post.
So, what do I do when I am feeling overwhelmed?
Head to yard sales!
I took a few minutes on Saturday to hit a few that were close to me.
And boy, am I glad that I did.
I found this lovely treasure at my first stop!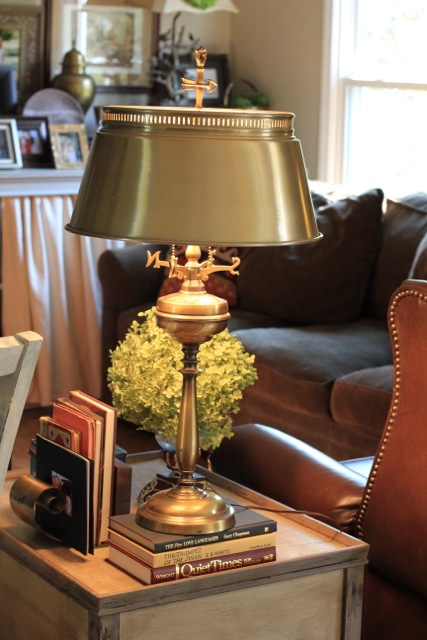 I love the traditional look of brass.
The warmth of an old brass is beauty to me!
This $5 lamp was just perfect for this spot.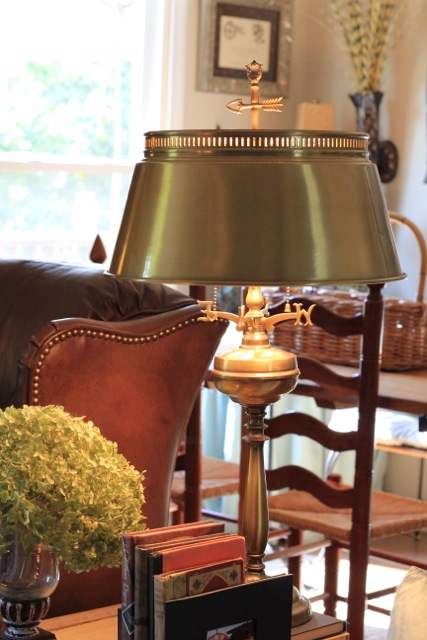 Check out the details.
Don't check out the dust! I missed a few places!
It is styled after a weather vane. (vain?)
My husband was wanting more light to read by.
(His is the brown leather chair.  He does share, but he sits there the most!)
This lamp has 2 bulbs and puts off tons of light!
It should do the trick.
Now on to another thought. . .
I am in serious need of some organization at this house.
I am pinning away great organizational ideas.
My plan is to take one trouble spot every 2 weeks and completely organize it.
But, I want to organize with plenty of style.
Some of the organizational products are a little too sterile for me.
 I want things to look beautiful.
By writing this here, I am holding myself responsible to actually get this done!
I hope to share some great ideas with you and some inspiration to actually get it done!
If I want to enjoy life, I cannot live in chaos!
(First, I have to finish decorating Daisy's room – it is looking too cute!)
Life to the full to you!
Here are the places that I party!
Sunday
Monday
Tuesday
Wednesday
Thursday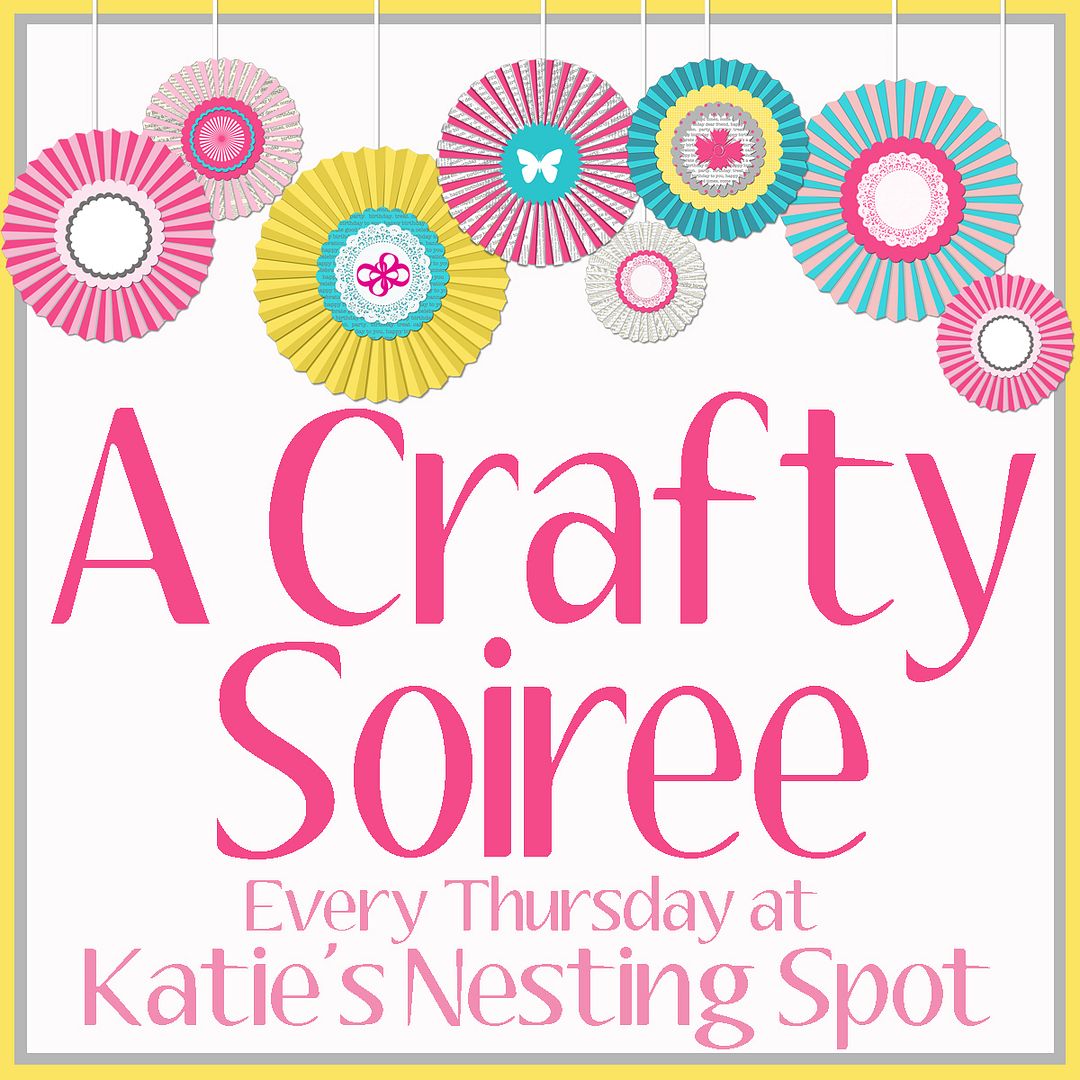 Friday
Saturday