I feel like a rock star.
Not because of anything I have done.
But, because I am friends with someone who has done something pretty special.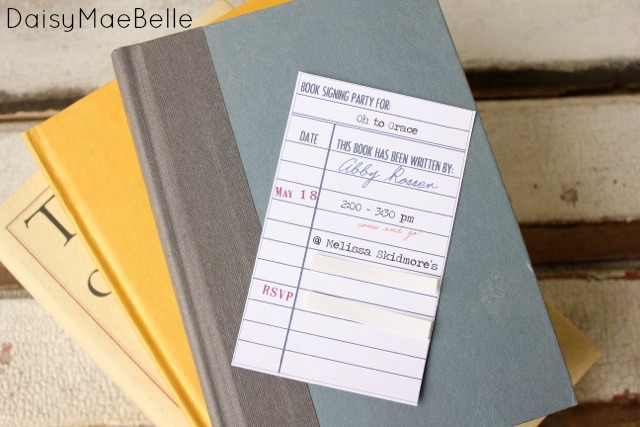 My friend Abby Rosser wrote a book.
Sent copies out to publishers.
And, is being published!
She had a dream.
She pursued it.
And, she is seeing her dream come to reality!
How cool is that?!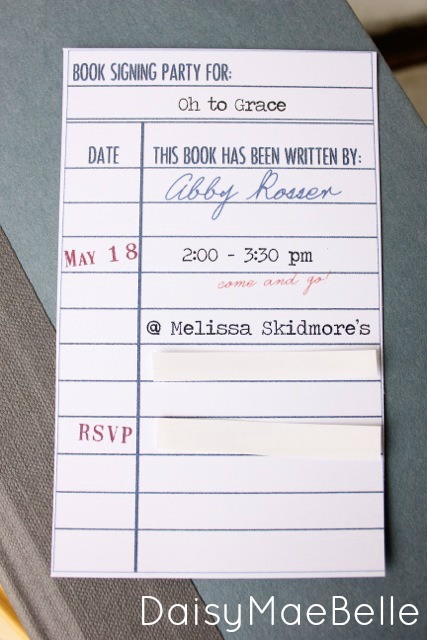 Here is where the rock star part comes in for me.
First of all, I call her my friend.
Second, I have read Oh to Grace, and it is fantastic!
(You'll have to check out the Facebook page for Oh to Grace.)
(Or her blog, Blessed in the Boro)
Third, I am getting to host her book signing party!
Right in my own backyard.
And, if you live in Murfreesboro, TN.
(Or anywhere close.)
YOU are invited!
Just leave a comment that you want to come and I will get you my address!
This super cute invitation idea came from my Pinterest "Book Crafts" board.
A special thanks to my brother-in-law, Paul for getting the great invitation idea onto an actual invitation.
It involved computer skills that were beyond me.
Who am I kidding, all computer skills are beyond me!
Hope to see you at the party!
Life to the full!
Melissa
Sunday
Monday
Tuesday
Wednesday
Thursday
Friday
Saturday