Now that Easter is over, it is time to take down my bunny wreath.  I love the fresh green and bright blue sky of spring.  Those were the colors that inspired this wreath.
Here is what I started with:  one grapevine wreath and one birdcage (I found this one last year at Hobby Lobby.  A birdhouse would be cute here also!)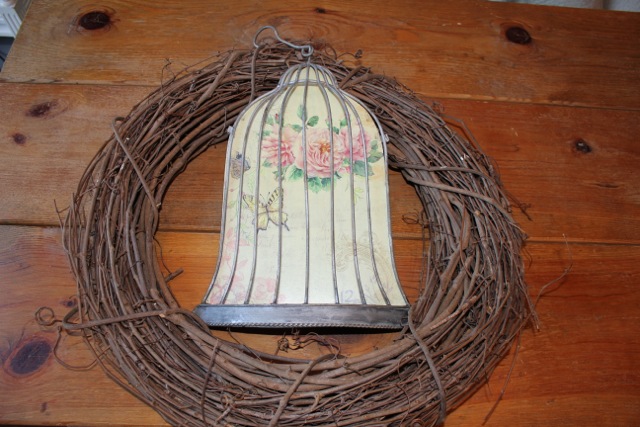 Next, I chose a cute scrapbook paper to recover the back of the birdcage.  That background is not bad, but not the colors that I wanted to go with.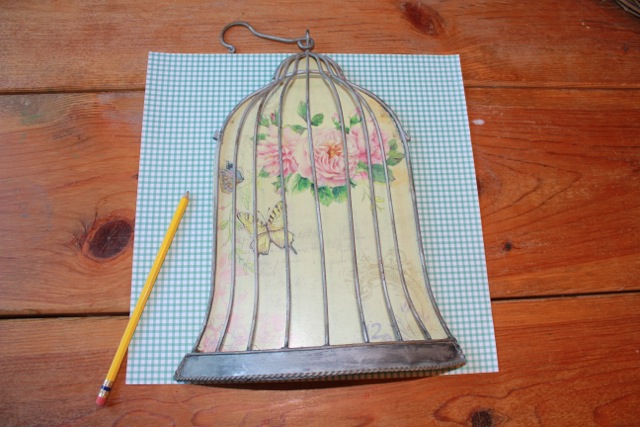 I then Modge Podged the paper onto the back of the birdcage.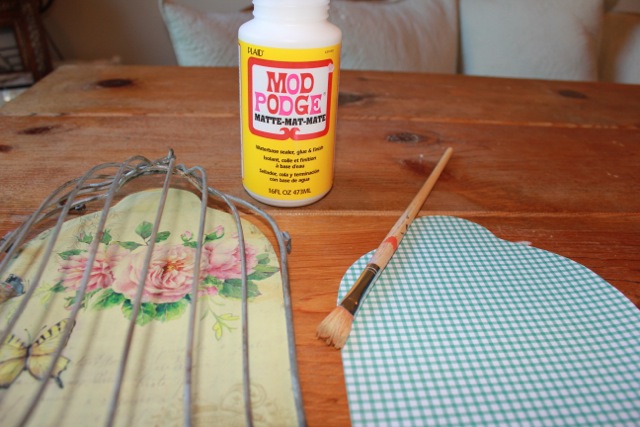 I wanted to add a burlap bow to the top of the birdcage, but the burlap ribbon that I have seen is just too expensive.  So, I made a bow out of burlap and floral wire.  I first cut a piece that was about 3 inches wide and about 24 inches long.  And then I crossed it over like shown:
Next, I gathered it up in the middle.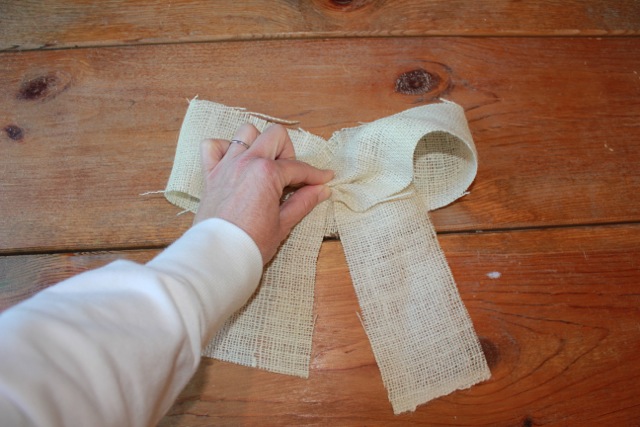 And then added floral wire to secure it.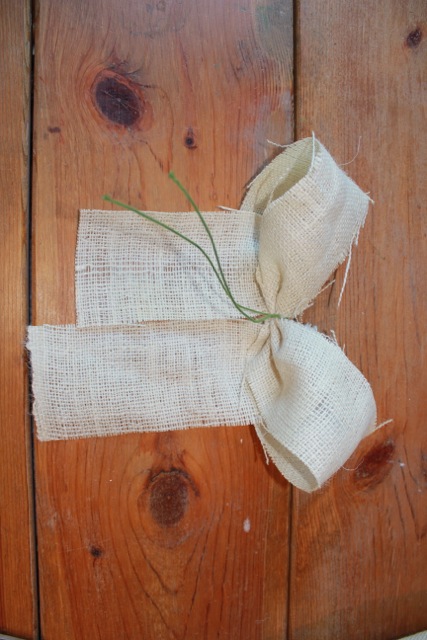 I could not resist painting on a few stripes to the bow!  (Still not sure why some of my pictures are not straight?!)
Now, time for the birds. . . I used the same method that I used to make my burlap flowers.  I just drew out a basic bird shape and cut it out.  Then I pinned it onto the burlap and cut out 2 pieces for every bird that I wanted.
Then, I sewed then together, leaving a space to fill them with stuffing.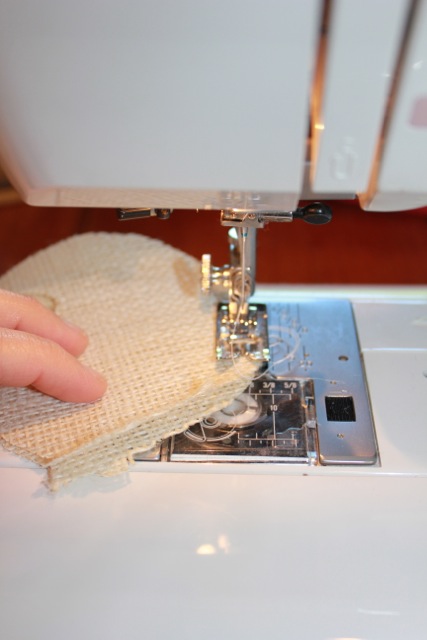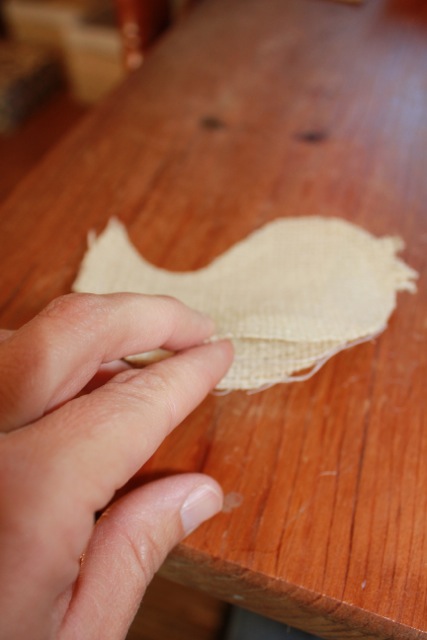 My gluing friends could use a good fabric glue or a hot glue gun.  (Don't burn your fingers through the burlap!)
After they were stuffed, then I finished sewing them closed.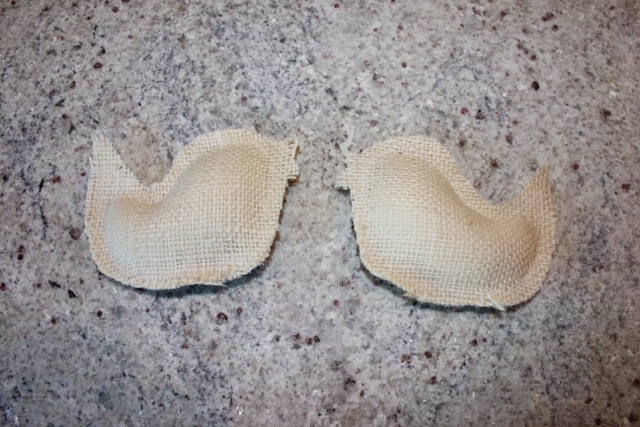 My little love birds were pretty cute like that, but I wanted more color!  I used several shades of blue and brown to get the colors that I wanted.  Mama got polka dots and daddy got stripes!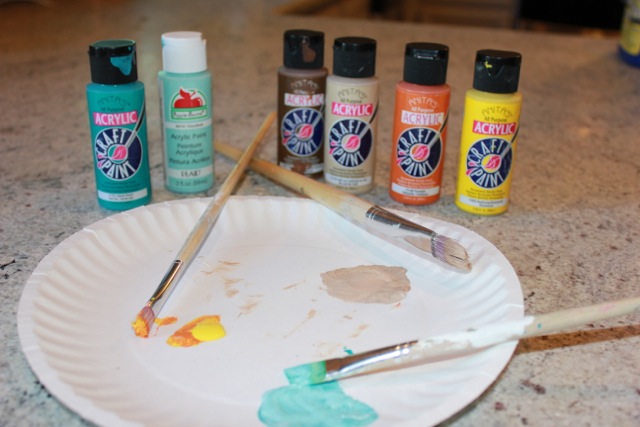 I decided that mama was going to be close to the cage and daddy needed a limb to sit on.  I went to my bushes, cut a few small limbs, and wired them together.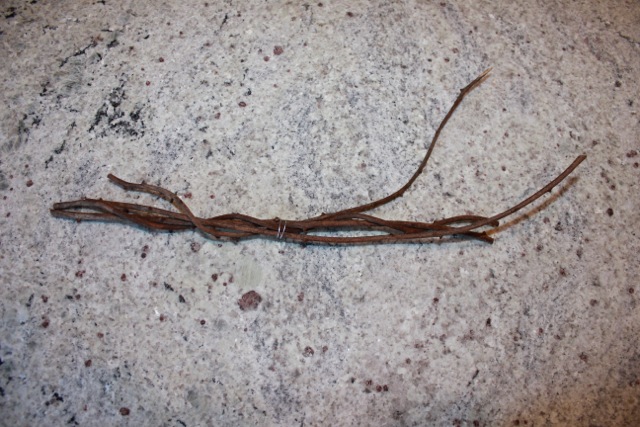 This was a perfect place to add more lime green with leaves.  I made these from felt.  I make my own felt out of old 100% wool sweaters.  (You just wash the sweater on high in the washing machine and dry on high in the dryer and you have felt!)
I decided that the birdcage needed a little nest and a few eggs.  I made the nest out of Spanish moss and threads left from the burlap.  Then, I headed to my girls craft supplies and got some of their Model Magic to make the eggs.  I shaped them and put them on toothpicks to paint.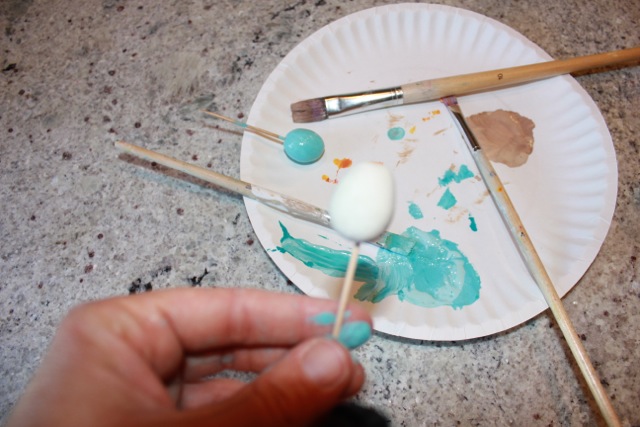 Drawing on my elementary art class, I used a toothbrush to splatter on the little brown flecks.  Dip the toothbrush into the brown paint and drag your finger down the bristles to fling the paint off.  Big fun in 2nd grade!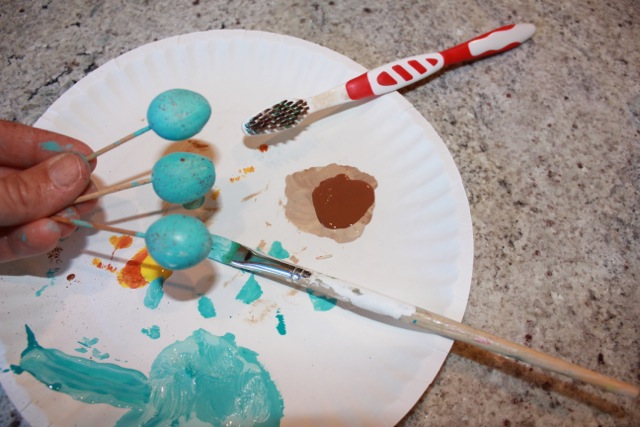 Now all of the pieces were ready and it was time to assemble.  I hot glued lime green Spanish moss onto the wreath, wired the birdcage on, wired on the burlap bow, wired on the tree limb for daddy, hot glued the love birds on, added a little bow to mama and to the center of the burlap bow and the project was complete!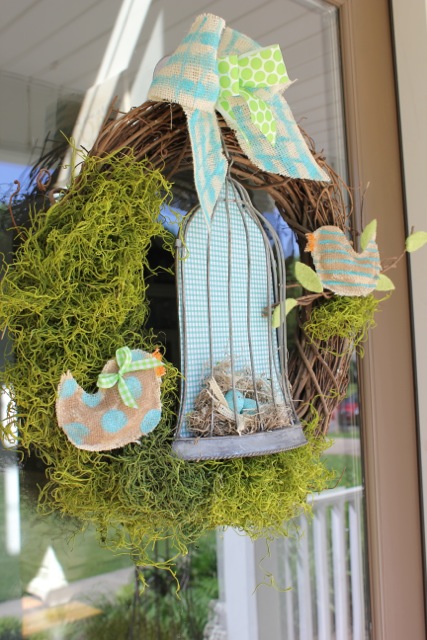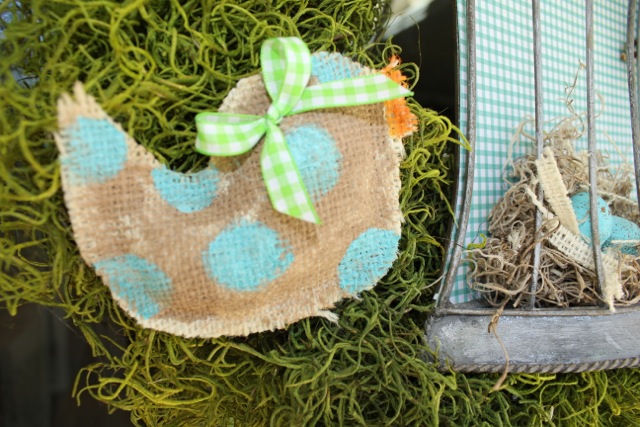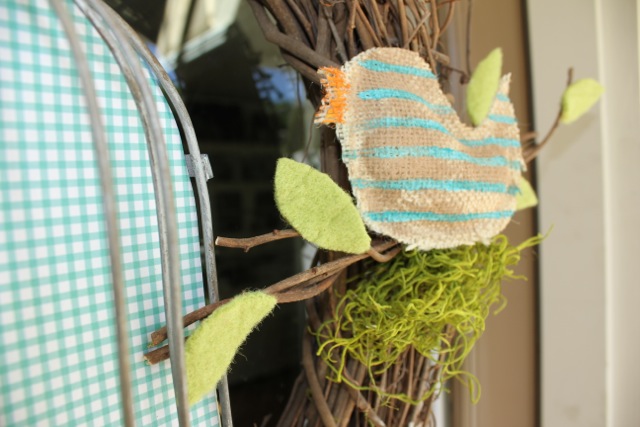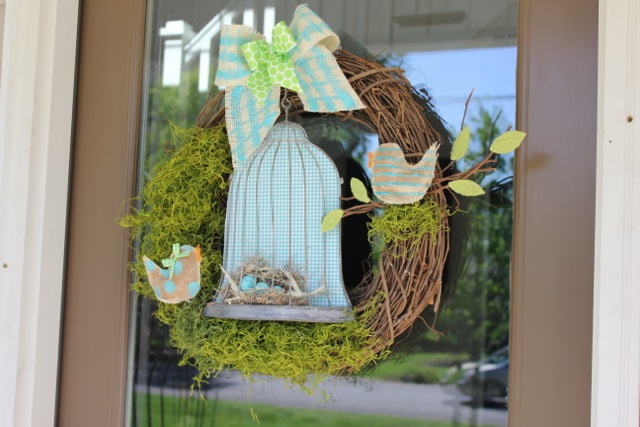 Bring on the Spring!
Life to the full!
Melissa