My family's favorite place to be in all of the world is the beach.
The ocean rolling in as I sit in my beach chair,
beside my sweet hubby,
reading the latest decorating magazine,
 while my girls play. . .
Ok, back to reality!
We are lucky enough to be able to make it to the Gulf of Mexico every October!
I would love to decorate my entire house in "beach" attire.
(My dream is to actually have a beach house one day, so I should save all of my ideas for that one!)
So, the one place that I could get by with the "beach" theme was the girl's bathroom.
Here it is!
(This was practically impossible for me to take pictures of – there is no natural light at all!)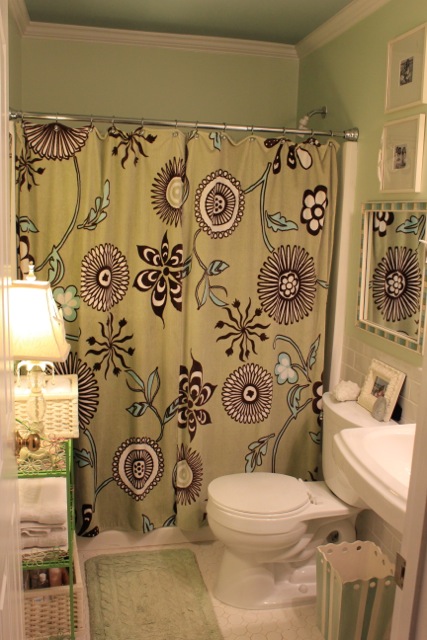 It is the tiniest of spaces.
And, yes I have 3 girls that share this bathroom.
Luckily, the oldest is only 12, so it has not been an issue. . .yet!
I did complete one quick little project for this space.
I painted the waste basket with Annie Sloan Chalk Paint.
I just can't get enough of the stuff!
I already had this plain basket.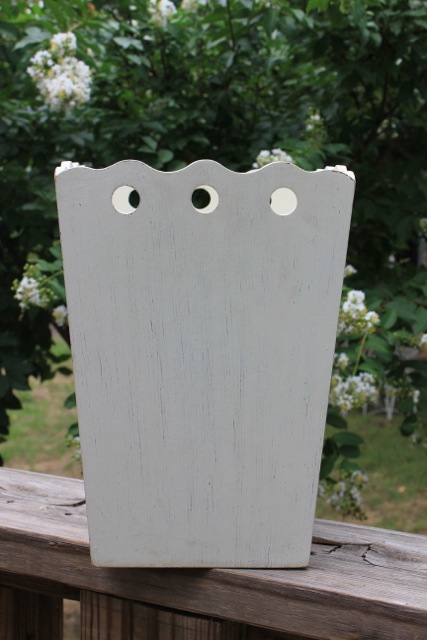 I added masking tape for stripes.
I used Duck Egg Blue and then Duck Egg Blue mixed with Old White.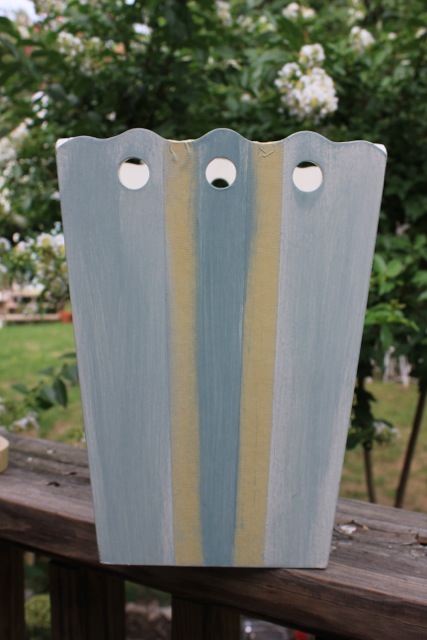 I removed the tape, and had a nice nautical waste basket!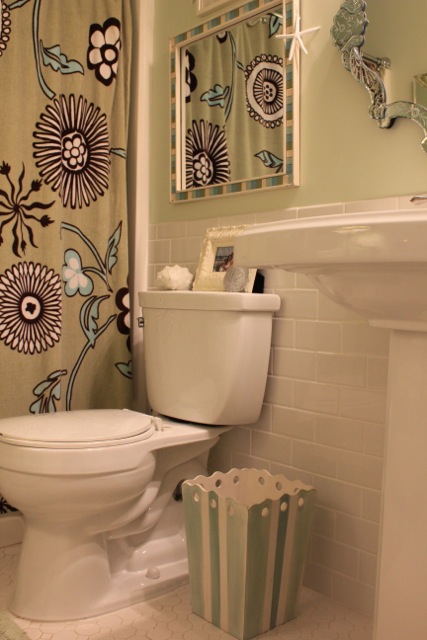 I made the shower curtain "pre-blog."
It was super simple!
I got 2 beach towels and sewed them together.
Then, I added grommets to the top!
That is it!
So very easy!
No hemming or anything!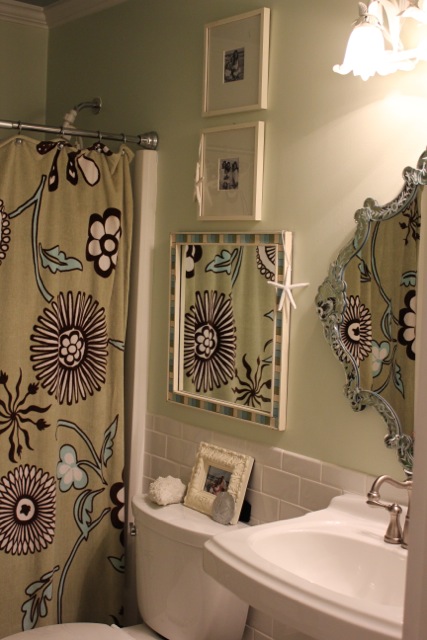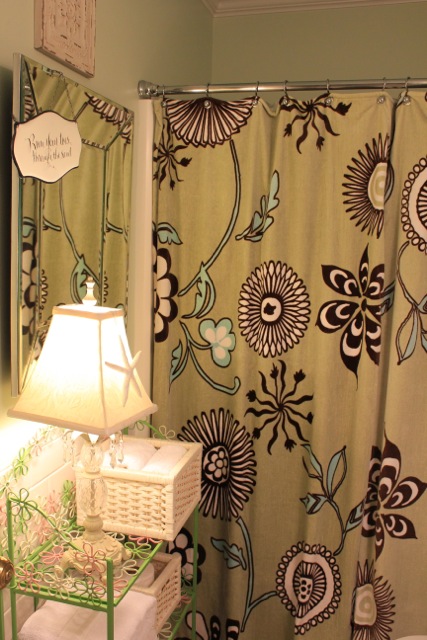 I have 3 large mirrors in this tiny space trying to give the illusion of a larger space!
(Maybe the girls will not realize just how small it is?!)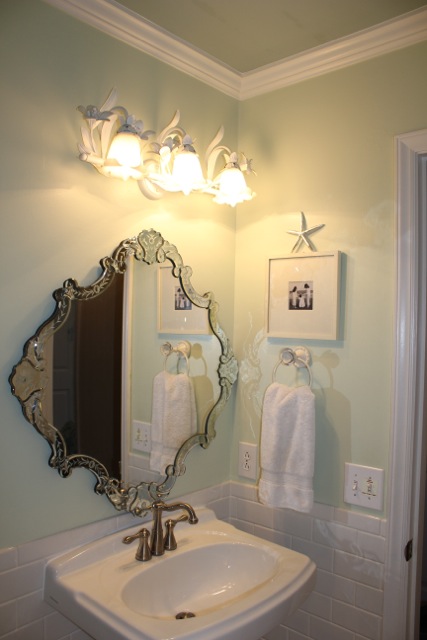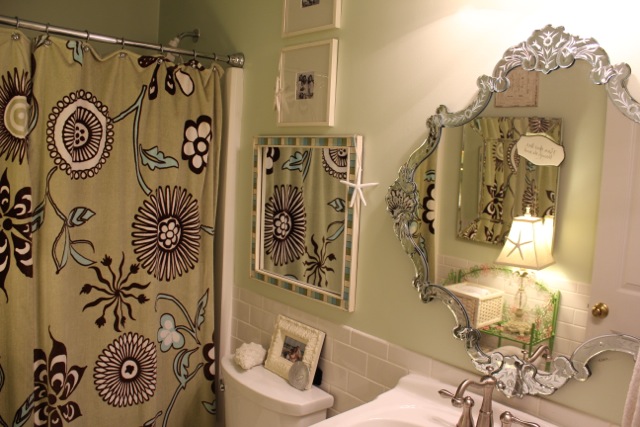 So, it doesn't exactly make me think that I am at the beach. . .
But, all of the family pictures in here of our times at the beach always make me smile!
Life to the full to you!
center;">Here are the places that I party!
Sunday
Monday
Tuesday
Wednesday
Thursday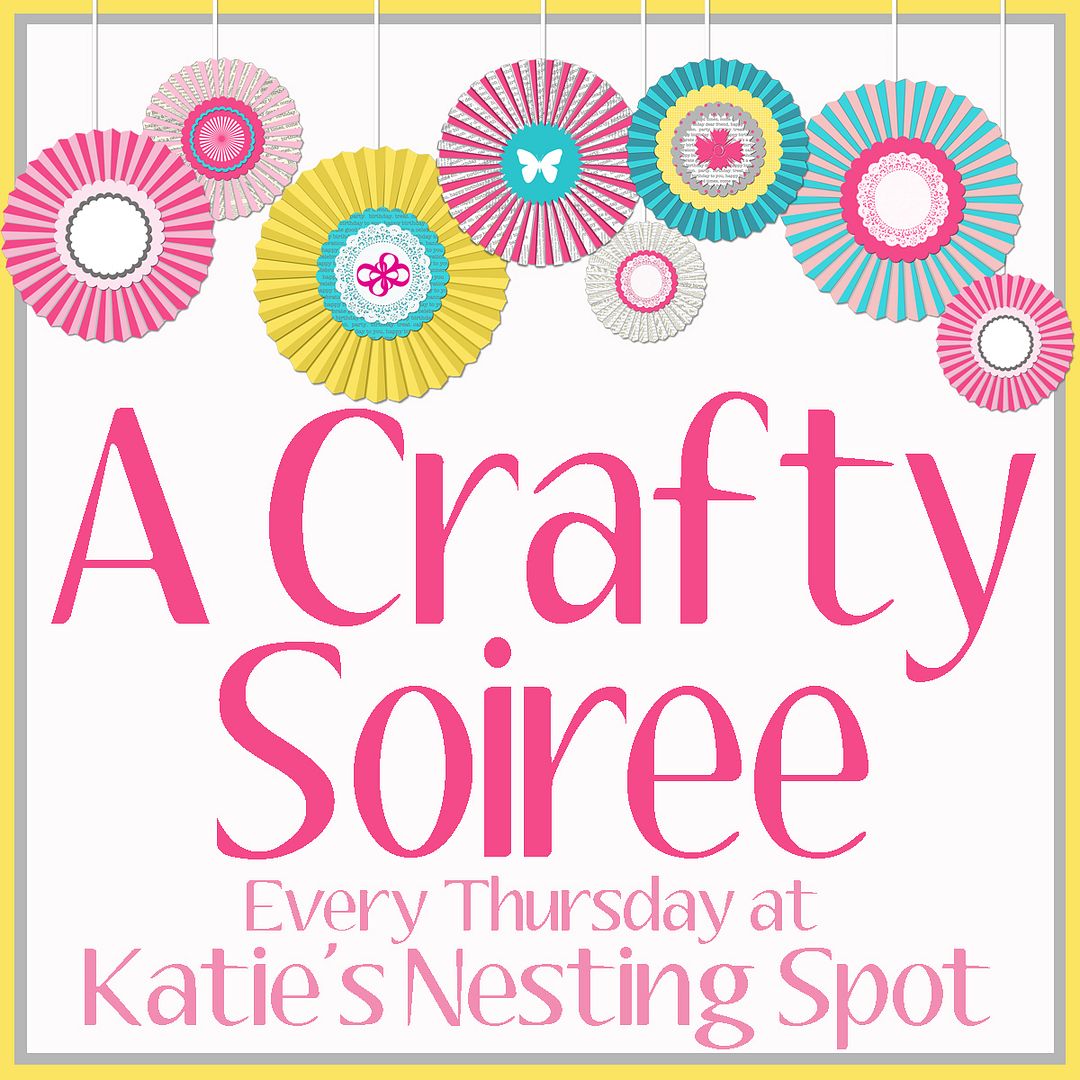 Friday
Saturday