My impromptu bathroom makeover is complete.
And, for those who have been following this little makeover, you will be glad to know that I figured out the photo editing a little better just this morning.
There is no natural light in this little bathroom, therefore the pictures have been a bit (a lot) yellow (or pink?).
Today, you can actually see the true colors.
Or, if you know me, you can see the new color of my walls in my hair.
I got some paint in my hair and I can't seem to get it out!
The color is Toasted Almond by Porter.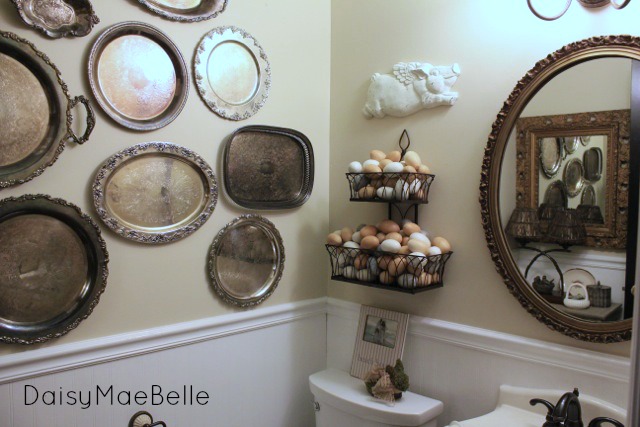 This whole thing began with seeing a silver platter wall. . .
and, knowing I had a stack of silver platters of my own.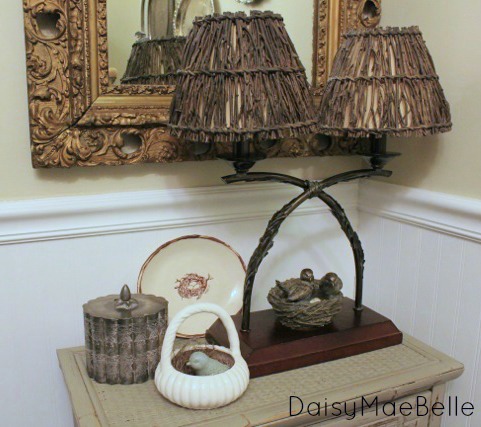 I like the way my dining room looks, so it was out.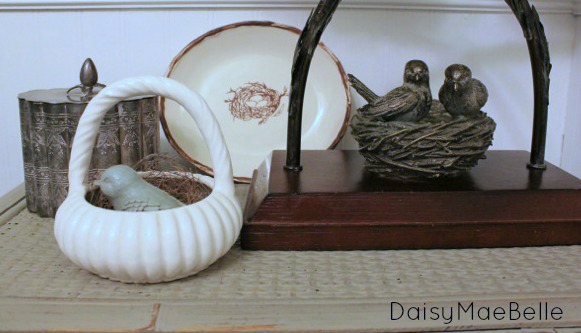 My kitchen would be too big of a redecorating task for the weekend.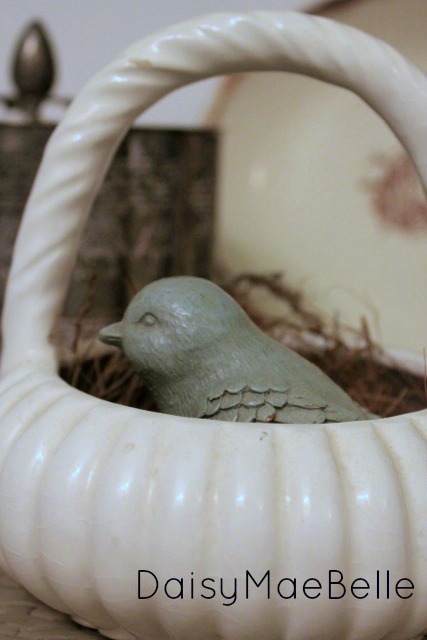 So, the bathroom between the dining room and kitchen was the best option.
I had enough paint in my garage  for this small bathroom.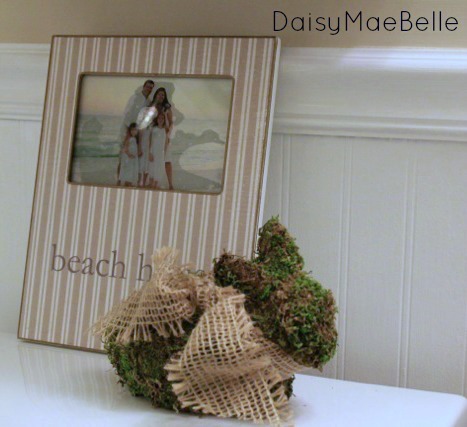 I had a new chalk paint I wanted to give a try.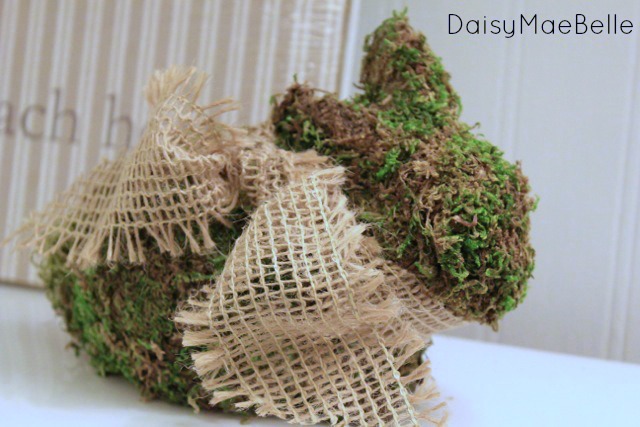 I had just purchased a couple of great mirrors from Goodwill that needed a home.
I had a weekend that was "event-free."
All of the stars were lining up for this project to actually come together.
This project was thought of, started, and completed in less than one week.
I even had time to make my hand towels.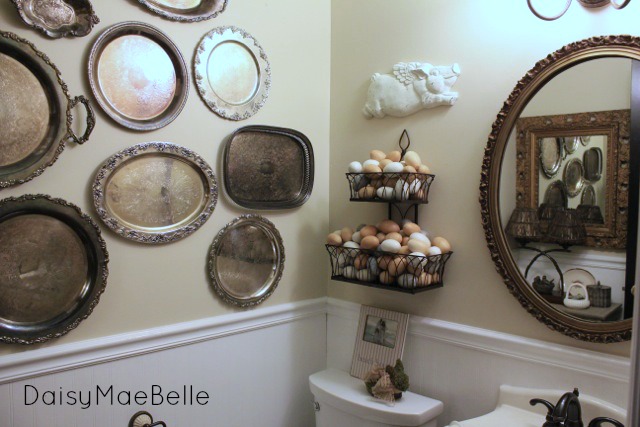 That is some sort of a record for me.
By the way, does anyone know how to get paint out of your hair?!
Life to the full,
Melissa