I hope that everyone had a beautiful, restful Thanksgiving!  We sure enjoyed our family and food!  I took a little break from blogging as well, but now I am ready to get back into the swing of things.
I had the great pleasure of decorating a nursery for my best friend, Jennifer.  Her precious baby Jack is due to arrive on December the 11th.  (She wouldn't mind if he decided to get here a little earlier!)
I have several projects to share about this room, but today I will just share the finished product.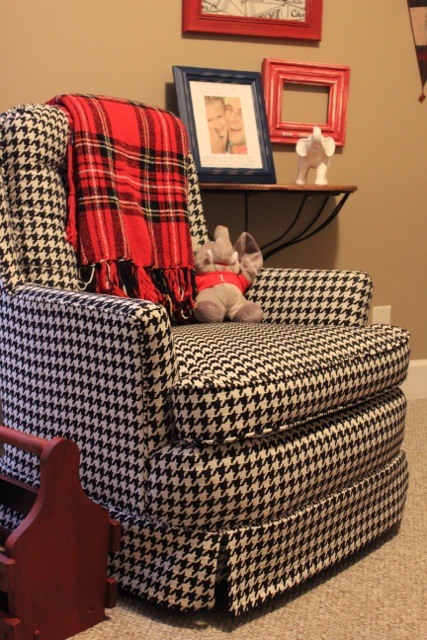 I wanted this room to have a classic little boy feel.  Lots of plaids. Rich colors. Oh, and they happen to be Alabama fans, so I could not resist a little houndstooth.  Roll Tide!
We raided the closets of dad, big brother and both grandfathers to get the fabric for the bedding.  Yes, that is made out of shirts!  I cut from seam to seam on each front piece and across the back.  I was able to get several good pieces to work with.  This bumper has 2 L boy's shirts and 4 XL men's shirts.  I unified the look with 6″ strips of black and white micro check between each plaid.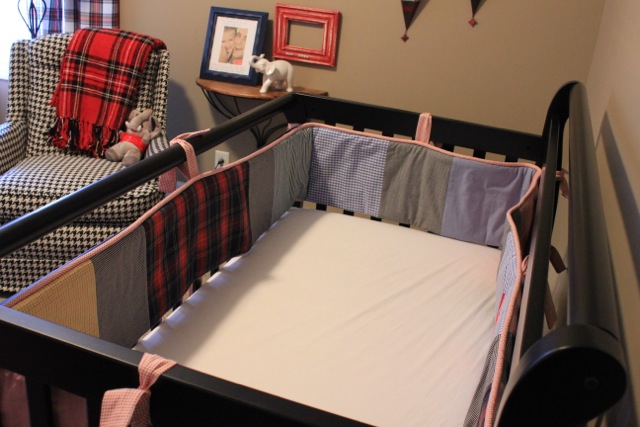 I could not find any curtains that I was liked, but I did find those tablecloths!  They were the perfect length. Actually, the same length as regular curtains.  They are just a little wider, which only makes them fuller!  I simply ironed under 1″ at the top and stitched it down.
This dresser was rescued from the garage and updated with a little Annie Sloan Graphite and Old White.  The shelf above got a coat of Emperors Silk with Old White stripes.  The "America" chalkboard was a cutting board that I found on the clearance rack at Target and painted with chalkboard paint.  Big brother, Reed wrote a message for baby Jack.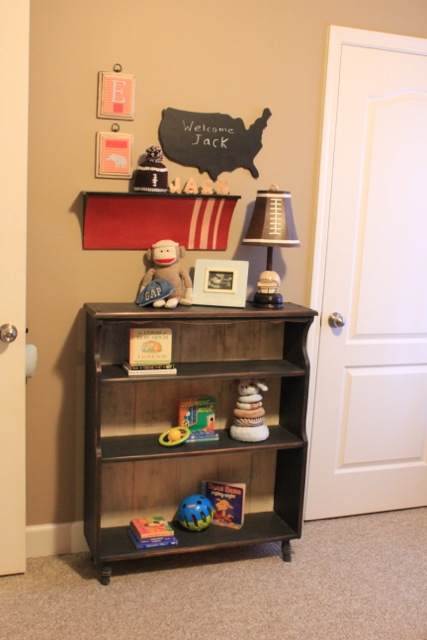 We opted for a shelf beside the chair rather than a table.  It saved some space, but still gave a place to set a drink or bottle.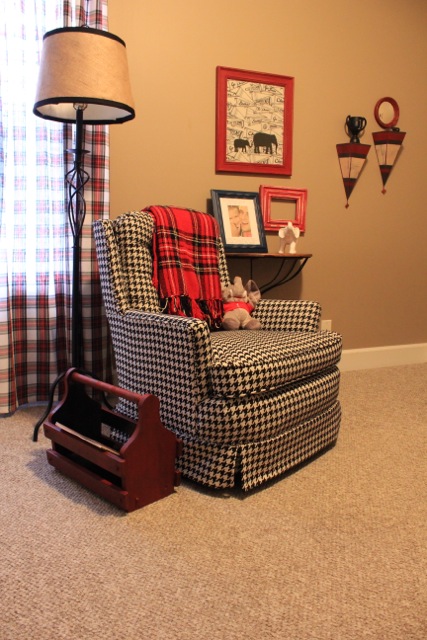 The frames will be filled when baby Jack gets here.  And, guess who has the honor of being the photographer the day he arrives!?!?!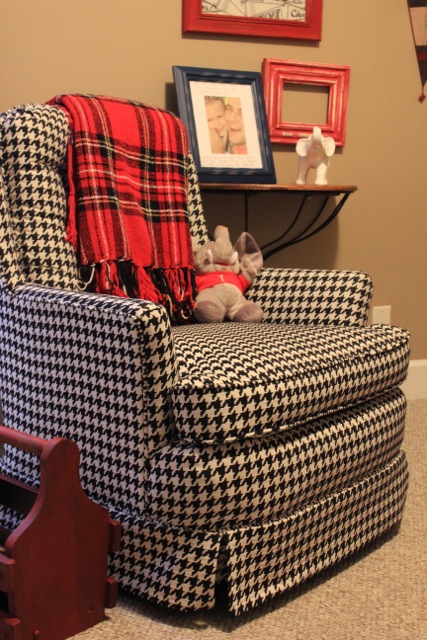 I just love the look of the gallery wall!  I will share how to make the sign in a few days.  Super simple way to make the great rustic signs that you see everywhere.  And, again the Alabama thing with the elephants!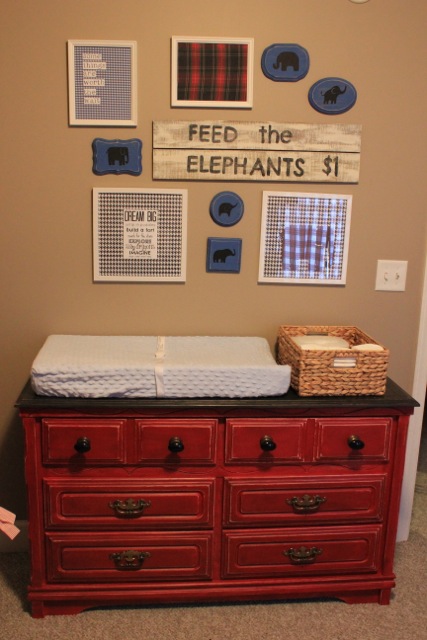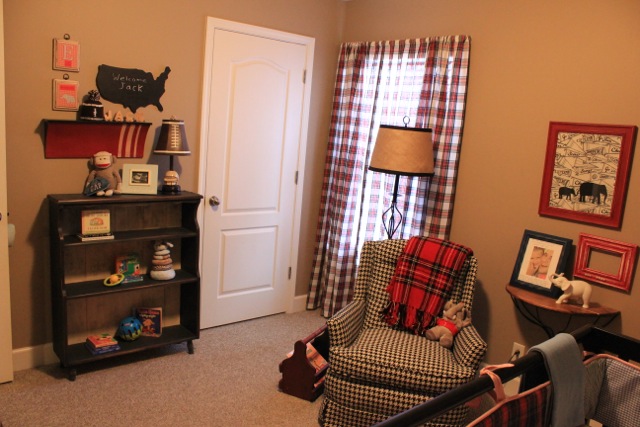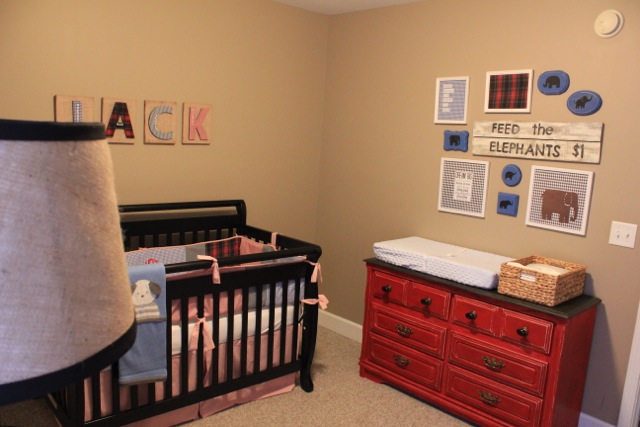 I will also share how to make this "name" art.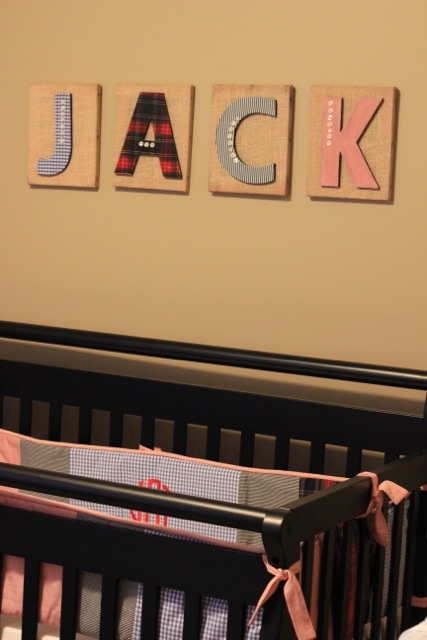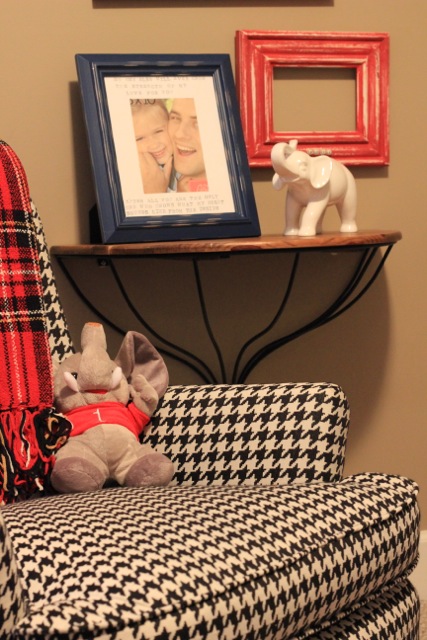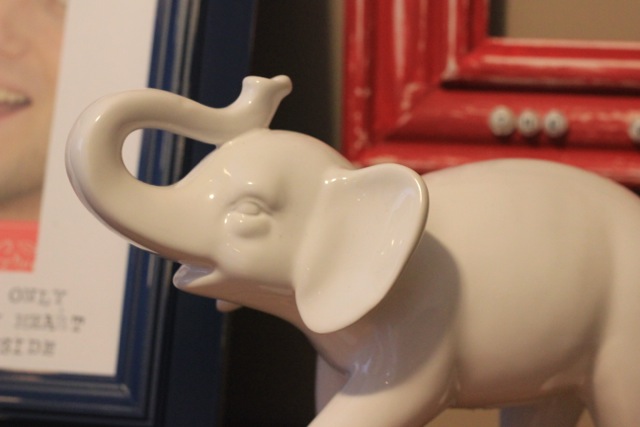 I can't wait to meet this precious little one!  My girls are thrilled to pieces as well.  They would love for me to have another one, but we will just have to borrow Jack on occasion and pretend like he is ours.  And, then I will get to take him back home to his family and I will sleep all night long!
Life to the full,
Melissa
Sunday
Monday
Tuesday
Wednesday
Thursday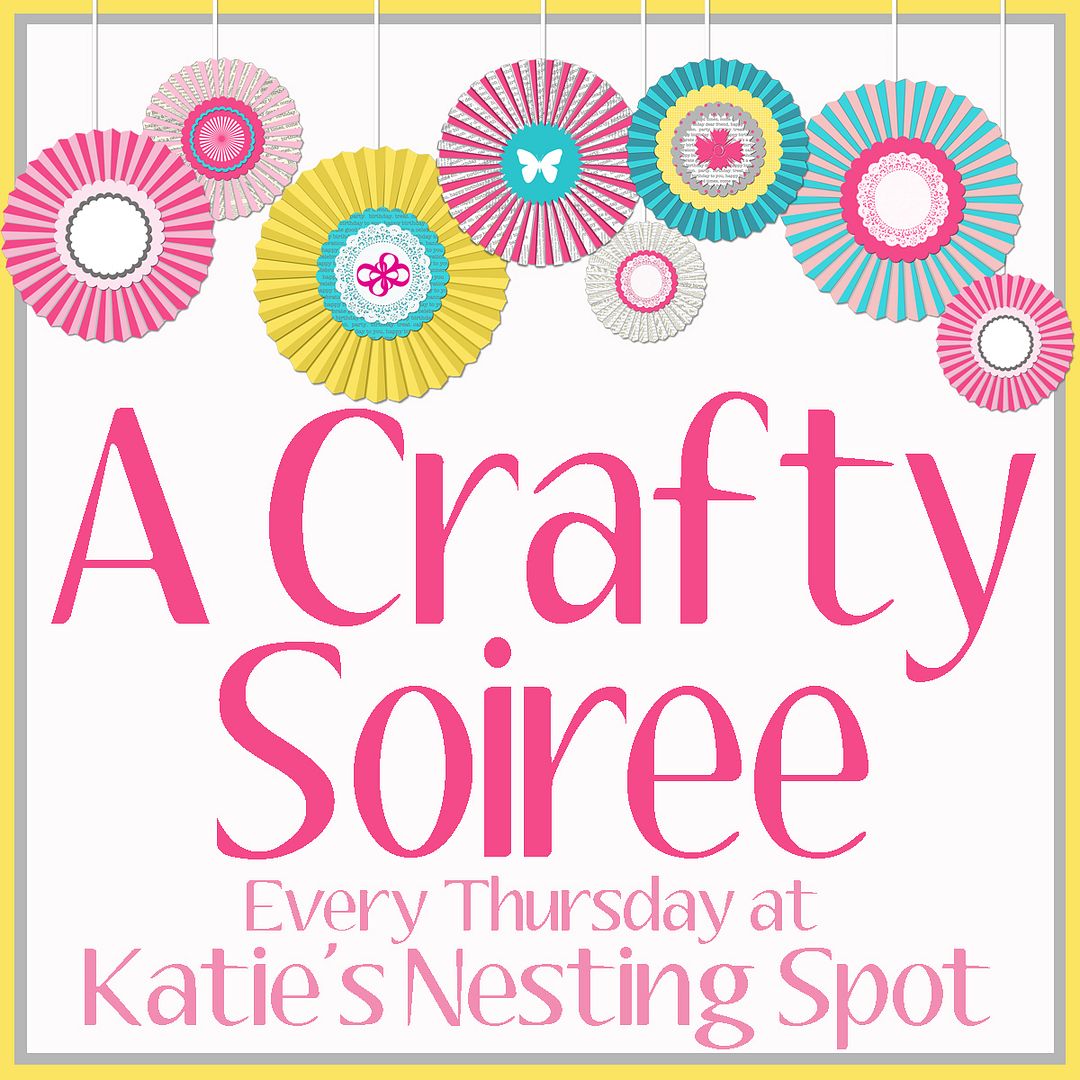 Friday
Saturday