I am working on a new chair for my den.  We recently did a little work on our den. . . hardwood floors, new paint, smoothed ceiling (yes, we still had the popcorn!)
I kept most of my stuff, just rearranged a little.
 Actually, I am trying to moving to a more "neutral" color scheme.  I only want small doses of color.  But, I am torn at the same time.  I really like color.  Yet, I love the serenity of all neutral.  I am trying to find the right balance.  I was talking to a lady at a yard sale the other day (the yard sale where I found my kitchen scale!)  She was saying that she was doing the same thing.  Trying to move to all neutral, yet finding it hard to get rid of all of the color.  I will find the right balance for us!  (A pretty small concern!)
Back to the chair. . . it is painted and just needs to have the cushion covered.  I am hoping to get to that after church camp.
I have made the pillow for it though!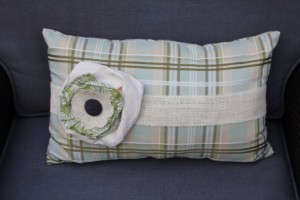 I was going to buy a form and make the pillow until I found this great little pillow at Old Time Pottery for $7.
That is as cheap as the form!  And, I love the material!
Just needed a little "sprucing up."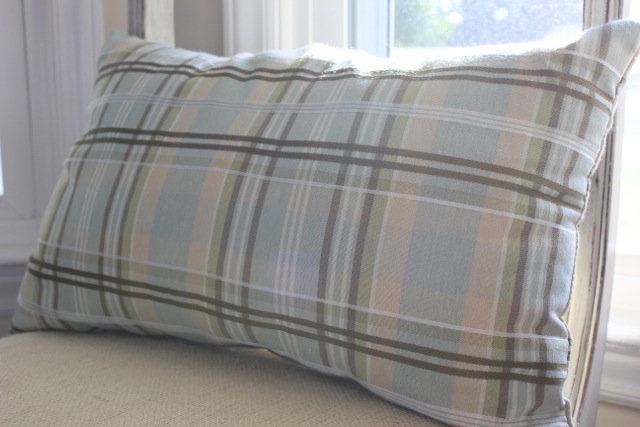 Here is how I made the flower.
I started with a 4″ wide piece of muslin that was about 30″ long.
I sewed a long gathering stitch down one side.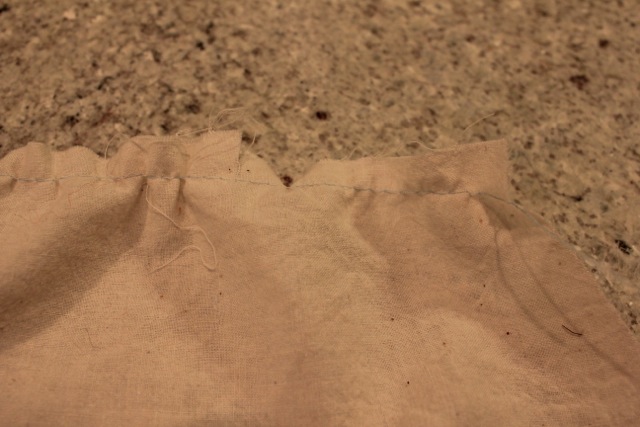 I gathered it up and formed a circle.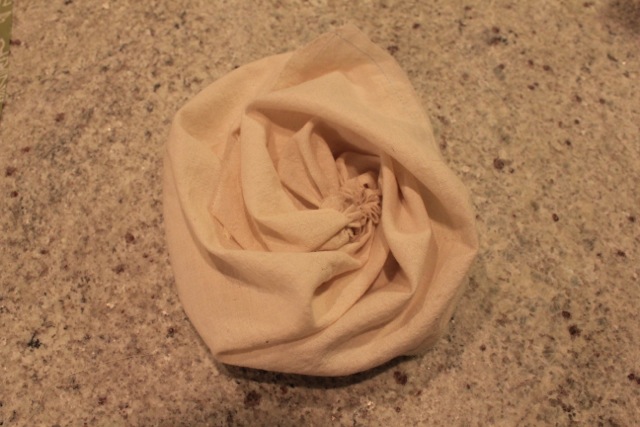 Then, I cut a basic flower shape out of burlap.
Using the end of an old shirt (I am always on the lookout for clothes made out of cute fabric at the thrift stores. I found this shirt for $1.) I cut a strip of it off and ran a gathering strip down one side.  I gathered it into a circle.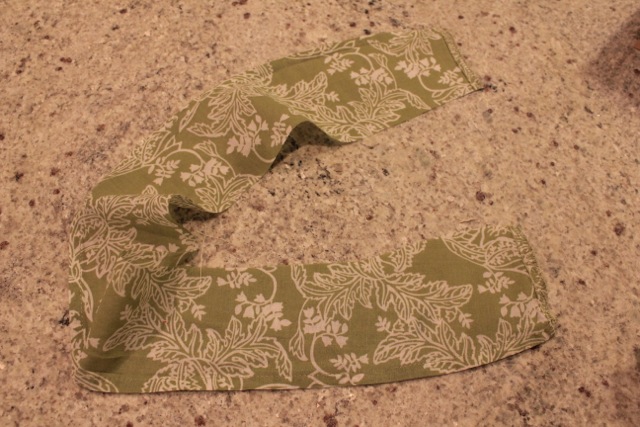 I cut a square out of felt and glued the flower to it layer by layer.  (I used a fabric glue, but I am sure that hot glue would work.)
I measured around the pillow and cut a piece of burlap 2 1/2″ wide that would fit around it.  I pinned the burlap around the pillow.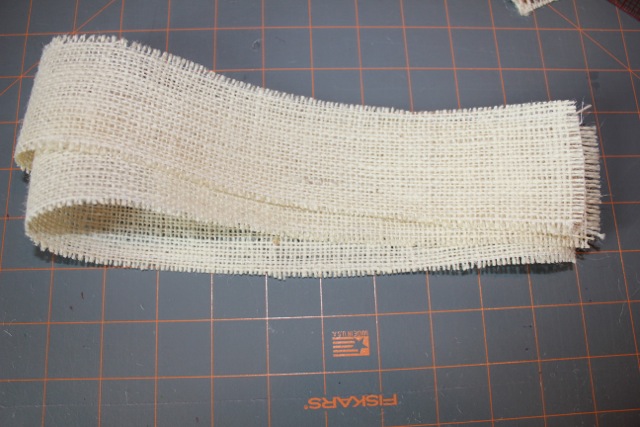 I glued the flower on top.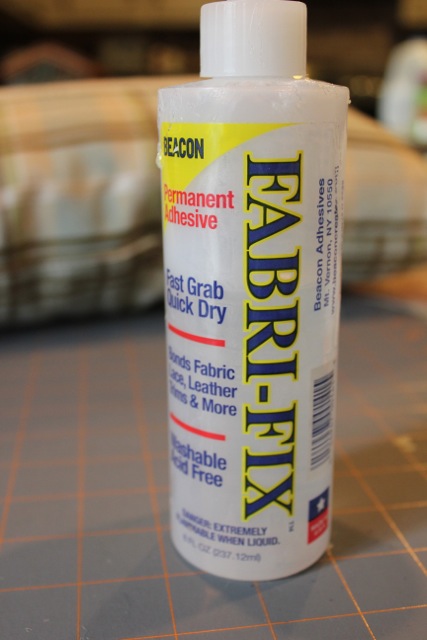 And, here is the final product.
I added a big button to finish off the flower.  (It was on a thrift store sweater!  Actually, about 6 of these big buttons and the sweater was only $1.  Buttons at the fabric store can be expensive!)
I took pictures of it in my new outdoor recliner (you can read about it here.)
I can't wait until I have the other chair finished and she can be at home in her new chair!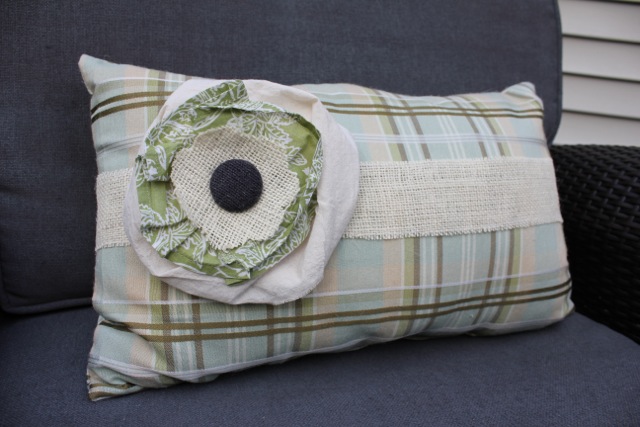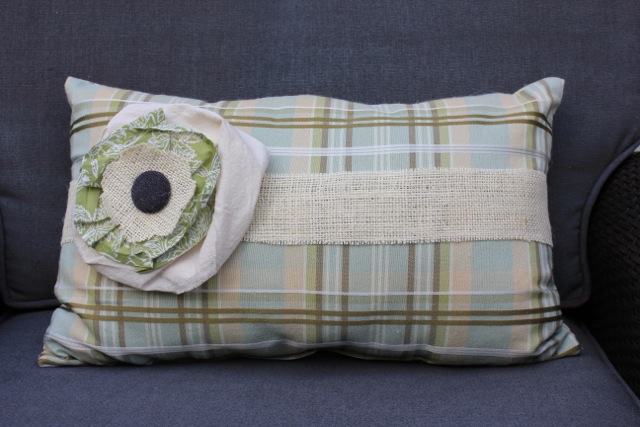 Life to the full to you today!