My sweet Anna Belle was born on September 11, 2001.
My mother-in-law gave me an Annabelle hydrangea for a gift that fall.
I spent no time thinking about where to plant it, I just dug a quick hole by the garage and forgot about it.  At the time, I had Daisy who had been 2 for 2 weeks and a newborn baby.  I was in survival mode – not gardening mode!
The first year, I was sure that it had died.
The second year, it had some life and was actually looking like it might produce some blooms.
Unfortunately, Daisy was 3 that year, and loved to pick flowers.  While she was out playing one day, she picked ALL of the potential blooms off of the plant.  She brought me a little bouquet.  She was so proud!  How could I be mad?  Such a sweet, innocent gesture of affection!
I thought for sure that it would die now!
Eleven years later. . .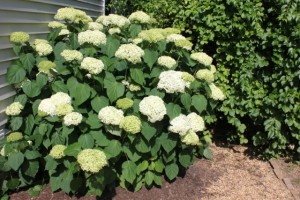 I guess that I picked a great spot!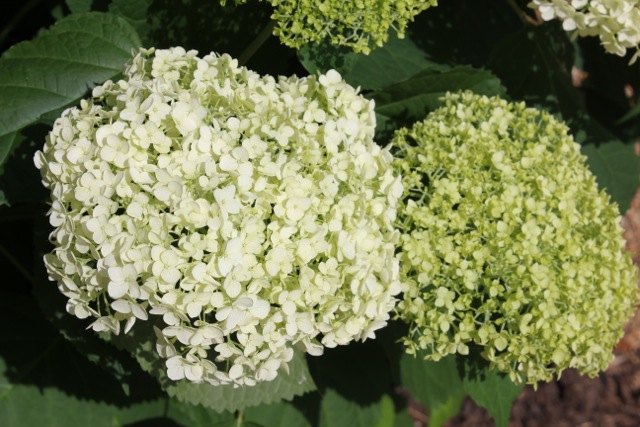 The blooms are huge!  They are great for drying.  You just wait for the blooms to get "paper-like" and them you cut them and arrange them.  The key is letting them stay on the bush for long enough.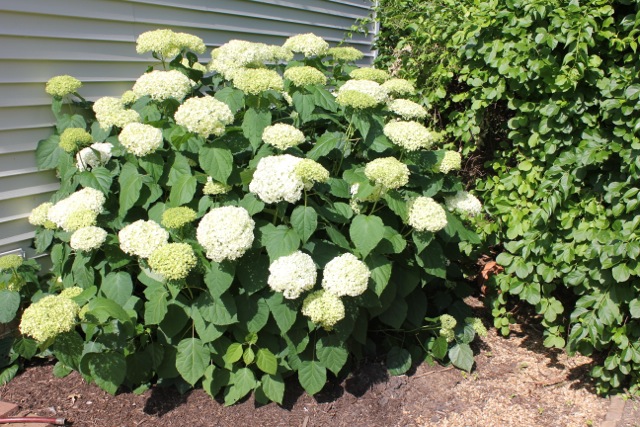 This bush has sent off smaller "shoots."  They are usually towards the back of this bush.  I have begun to dig them up in the fall and transplant them to other places in my yard.  I will transplant these this fall.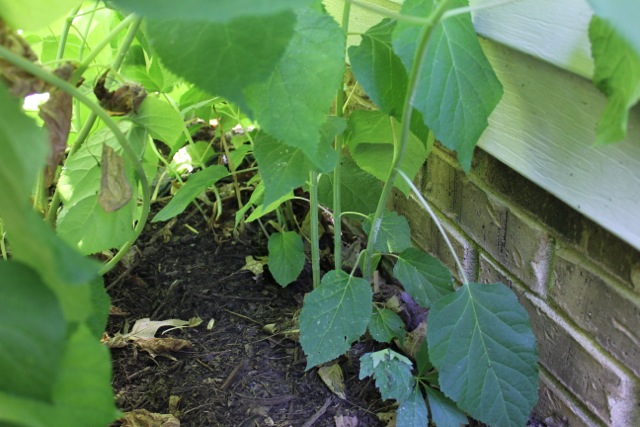 This is a transplant from last year.  It has really taken off!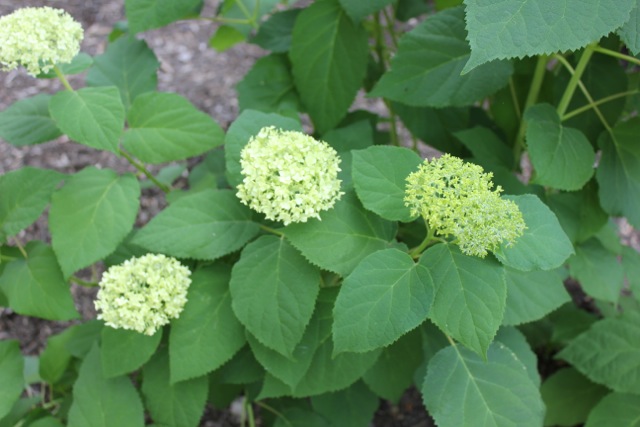 This is another transplant from last year!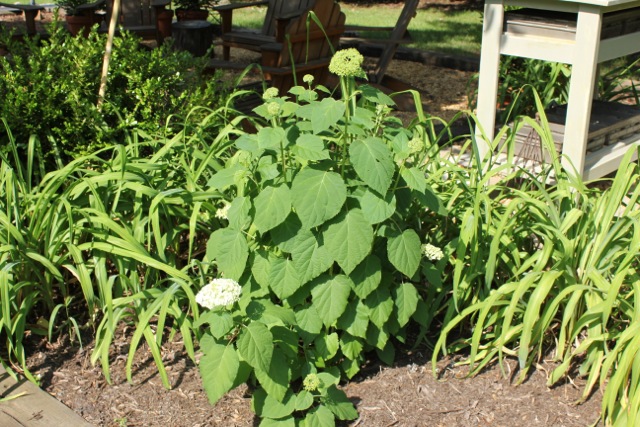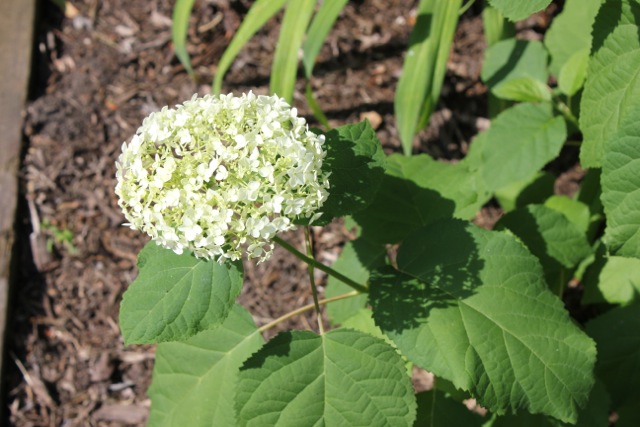 The enormous vine beside it is bittersweet.  It produces the most beautiful berries in the fall.  I always bring them in for fall decorations!  It is a monster and will take over if given the opportunity!  I have to give it a good trim several times a year.
It provides great privacy for our backyard and helps to create a natural arbor along with the crepe myrtle. This one is the Natchez.  It produces white blooms in the summer.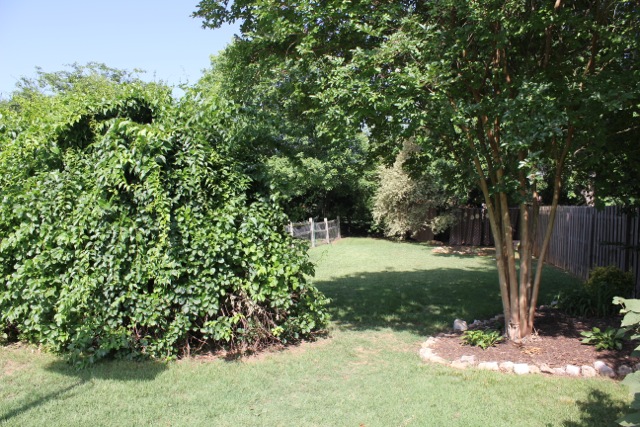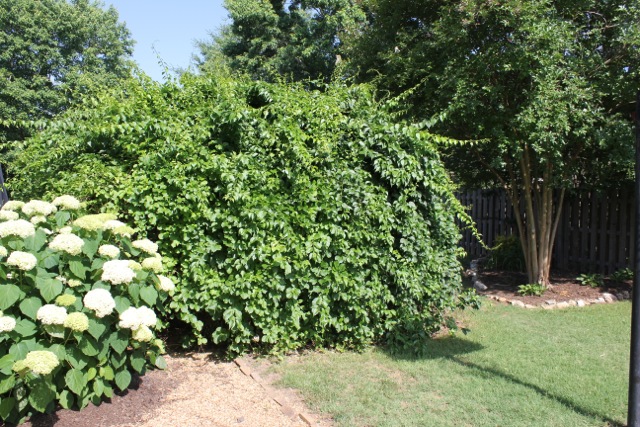 You can see my children's "fort" at the back of the side yard.  You can read how I made it here.
I will decorate this "entrance" when we are having a backyard event.  I am wanting to make a banner that will stretch from the bittersweet to the crepe myrtle.  Just another project to add to my list!
Life to the full to you today!