I LOVE an HGTV reveal moment.
The total transformation
revealed in a dramatic fashion.
The look of total surprise…
…and sheer joy on the face of the person
whose room has been given the full treatment.
I was really wanting an HGTV moment for my Anna Belle.
I was planning a dramatic full room reveal…
…but, the other day,
as I was adding the new bedding,
and both of her sisters were in the room with me
oohhh-ing and aahhh-ing,
she felt so left out.
So, I caved…
…and, let her in.
I was planning the same dramatic reveal for you…
…but, I don't want you to be left out either 🙂
So, here is what I have so far.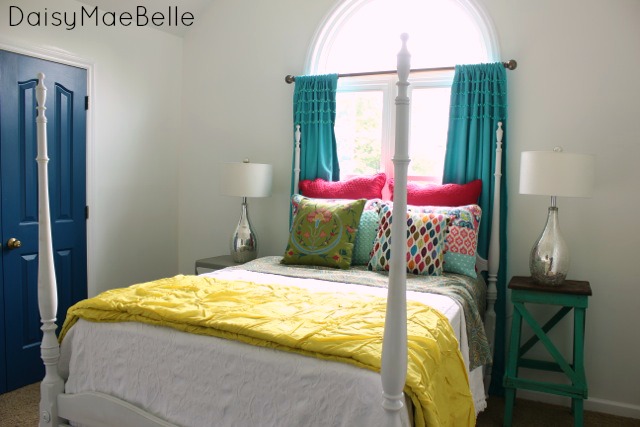 My oldest has decided that this should be called
Funky Farmhouse.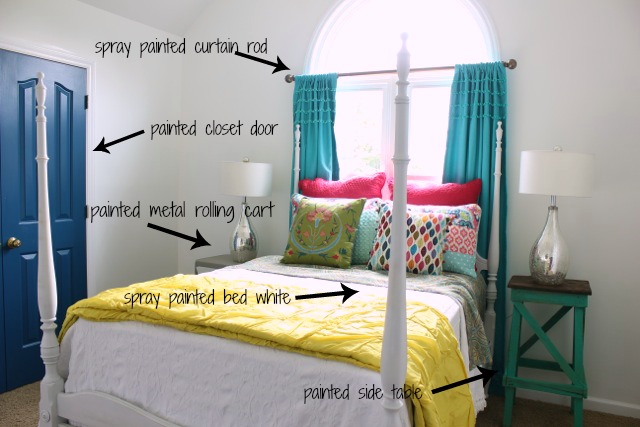 While I had someone else come in and smooth and paint the ceilings.
And, someone else install new carpet.
I have been painting away 🙂
The walls and ceiling are white.
Like, they didn't add anything to the paint can.
Just plain white.
The closet door got a coat of Mountain Lake from Porter Paint.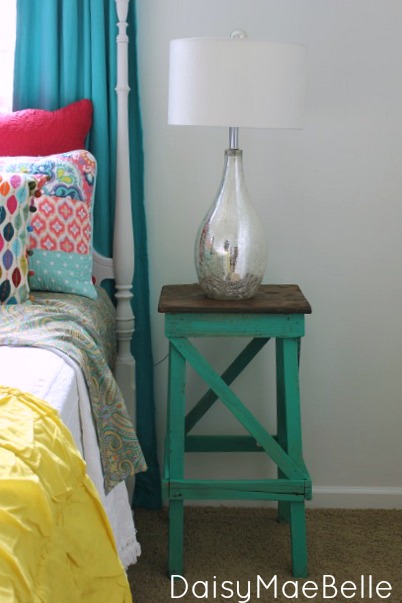 I was thrilled to pieces to find this great old stand at the antique mall the other day.
I couldn't resist using the
Color of the Year
called Emerald.
(Valspar at Lowes)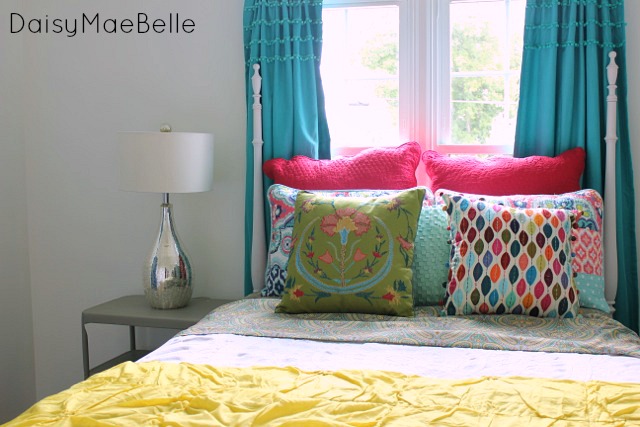 I didn't want anything to be too "matchy."
So, I just picked up pieces of bedding here and there.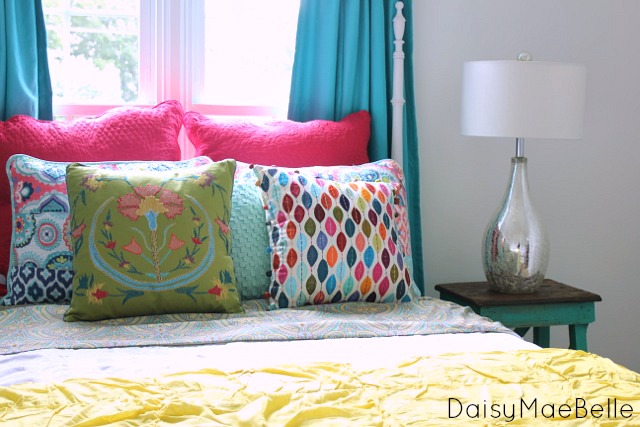 Anna Belle thinks it is perfect.
Bright and happy,
without being too "girly."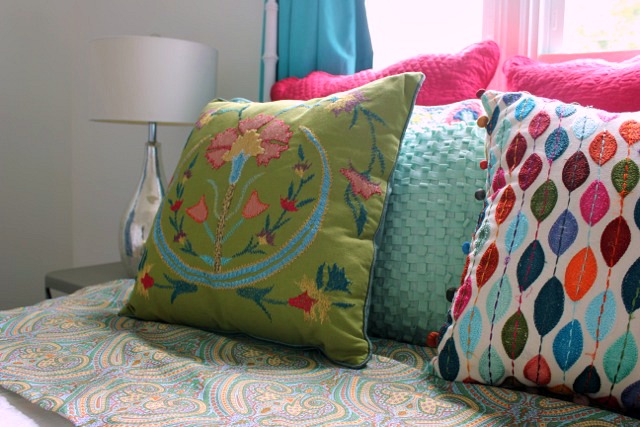 I have several more projects for this room…
a new desk
new light fixture
huge painted mirror
cascade of tissue paper flowers
and, I am sure a few more things will pop into my head  🙂
So much for the HGTV dramatic reveal…
Oh well!
Life to the full!
Melissa
Under the Table and Dreaming, The DIY Showoff, Between Naps on the Porch, A Stroll Thru Life ,My Uncommon Slice of Suburbia, Cozy Little House, Savvy Southern Style, From My Front Porch to Yours, My Romantic Home, French Country Cottage, Tatertots and Jello, Miss Mustard Seed, Funky Junk Interiors, It's Overflowing