If you are one of my 3 girls, you should STOP READING THIS NOW!
Yes, Daisy, Anna Bella and Lila Mae…I'm talking to YOU!
Don't read another word or you will ruin one of your Valentine's Day surprises…Seriously. 🙂
Ok, now that they are no longer reading…
…I can get on with this post. 🙂
I've been thinking a lot lately about living each moment to its fullest.
Being fully present for my husband and my girls.
I've been reading things about choosing what really matters.
And I'm realizing that the time that I have with my girls is precious and flying by entirely too fast.
And I want to make sure that I don't miss an opportunity to make a memory with them.
Or to let them know just how much I love them.
So when I was at my friend Lorie's house today, and I saw all of the red and pink construction paper hearts on her children's doors with words like "funny" and "trustworthy" and "respectful"…I had to ask what it was all about.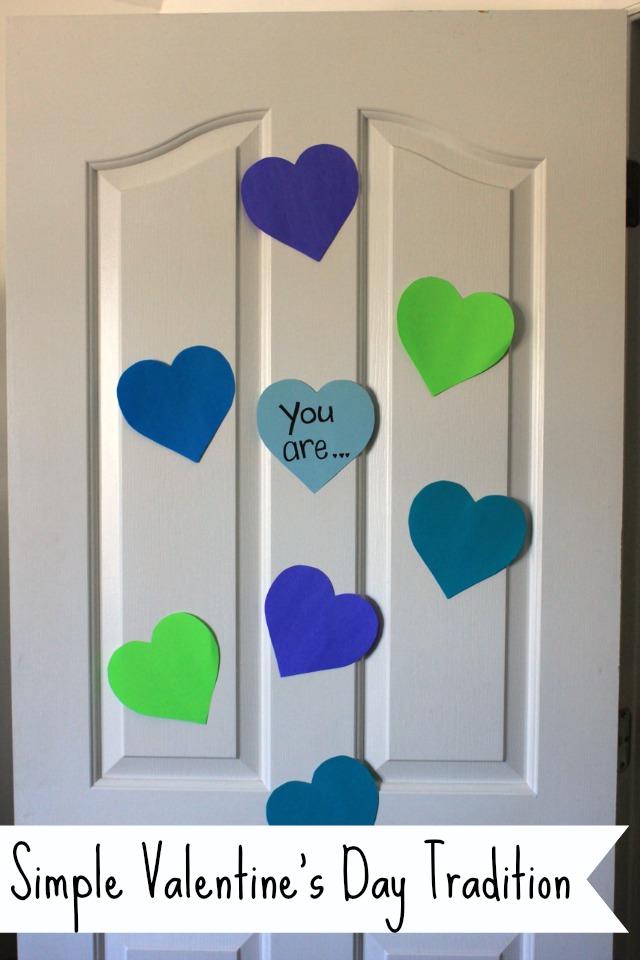 She explained how on February 1st, she cut out paper with the words "YOU ARE" on them and taped them to the door and each day she adds another word that describes that child.
So each morning the kiddos wake up to a new word about themselves.
And then on the 14th she will add the word "LOVED."
So even though I'm getting a late start…my girls will wake up the morning of the 14th with a door full of hearts telling them all of the things that their daddy and I love about them the most.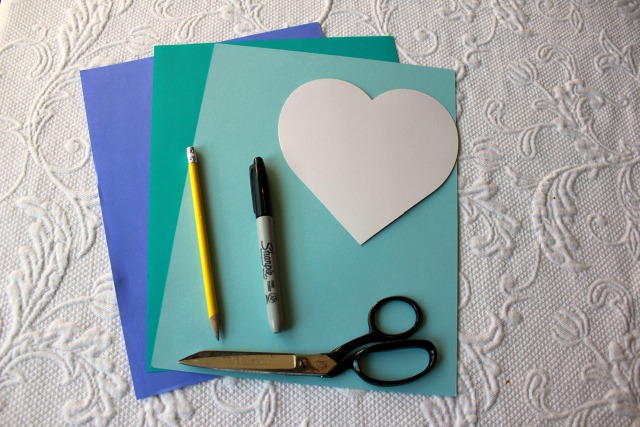 Supplies:
paper
heart shape to trace
scissors
pencil
marker
tape
The supplies couldn't be any easier to find.
And the hearts take about 10 minutes to cut out – and that's cutting out a LOT of hearts!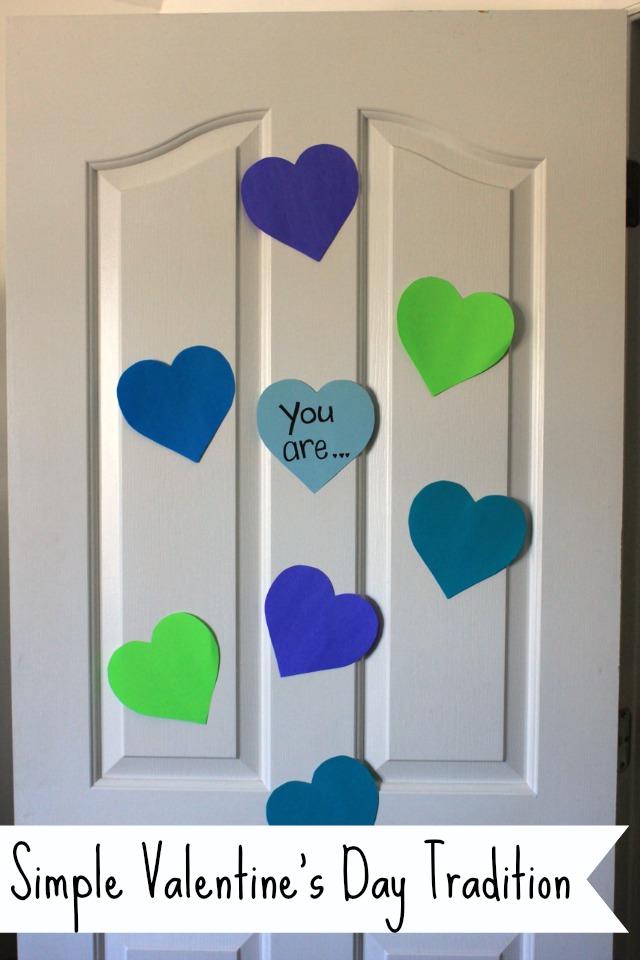 So thank you, Lorie.
My sweet friend who always helps me to be a better mama.
Who just "gets" all of my mama thoughts and struggles.
And who reminds me to trust in the Lord above all else!
Thank you friend for this new tradition.
I think this one will be around our house for years to come!
And when they're no longer living under this roof, I plan on mailing a little box to them full of hearts with all of the things I love the most about them.  Maybe they will break out the tape and hang them on their door…
Life to the full!
Melissa