Well, I have been blogging for several weeks now.  (And, loving every minute of it!)  You folks are so encouraging and creative!
I just passed a major "blog-test" for myself.
My husband is a youth minister which means a lot of travel in the summer. (And, I love every minute of it!  Well, almost every minute!)
But, I was not sure if I was going to be able to keep up with the blog with the summer calendar.
I am finding that it is not as hard as what I was anticipating it to be.  Sometimes I can build something up in my mind to the point that I defeat myself before I even give it a try!  Am I the only one?
We just got back from our second camp.  This one was a little longer than the first.  We were gone for 10 days.  We only have one more mission trip that we will be going on with him. It will be about 2 weeks long.  I am now confident that I can get my projects completed and pictures taken and schedule my posts!  A small victory in my adventure in blog-land!
I am so glad that I did not talk myself out of starting this blog with the excuse that my calendar was too full.  I mean, when will my calendar ever not be full?  Whose calendar is not full?
Seeing as we were not home for 2 Saturdays due to the camp, I was not able to yard sale for 2 weekends (gasp!!!)
The camp we were attending was in Nashville, TN, so I did what any good blogger would do. . . I found the nearest Goodwill!
It happened to be an AMAZING Goodwill!
I managed to sneak away several times (sometimes twice in one day – they put out new things all day, ya know!)
Not to mention, there was a Sonic on the way, so I was able to swing by and get a sweet tea!
So, this week I will be sharing a few of my finds.
I am really looking for a booth to start selling some of my treasures.
Anyone know of a good place in the Murfreesboro area?  I might even be willing to drive to Nashville?
Here is another little corner of my family room.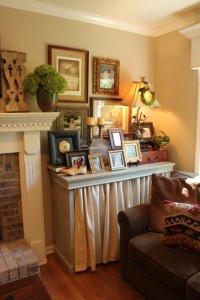 My dad built the table for me a few years back.
My husband is a "stacker." Stacks of books, papers, file folders, etc. . .  The stacks seemed to always make their way onto the coffee table and onto the hearth.  This was made to hold all of his stacks.  It also holds all of the TV stuff.  (I do not know much about the TV stuff except that I do not want to see it!)
It has been a great solution!
And, a lovely place to decorate!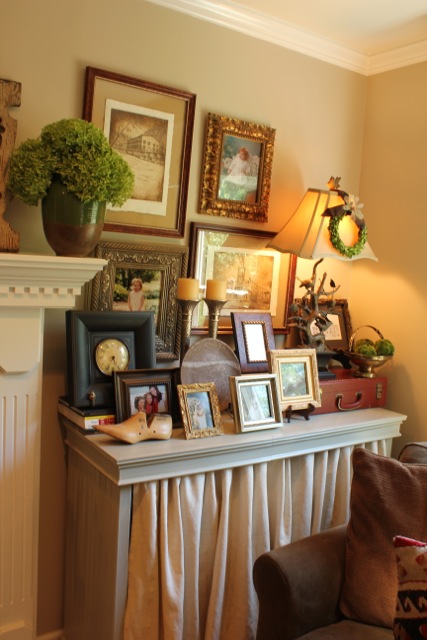 I just cut the Annabelle hydrangeas and brought them in today.  I love the fresh green!  They really brightened up my mantle.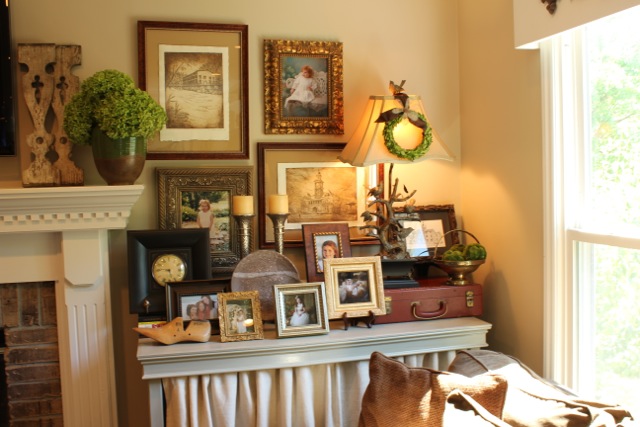 The brass bowl was on of my Goodwill finds this week.  For $1.99, I could not pass it up!
 I am adding more brass to my house.  I really like the look!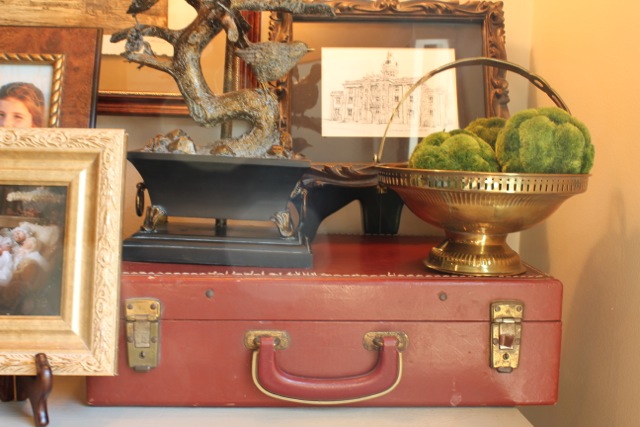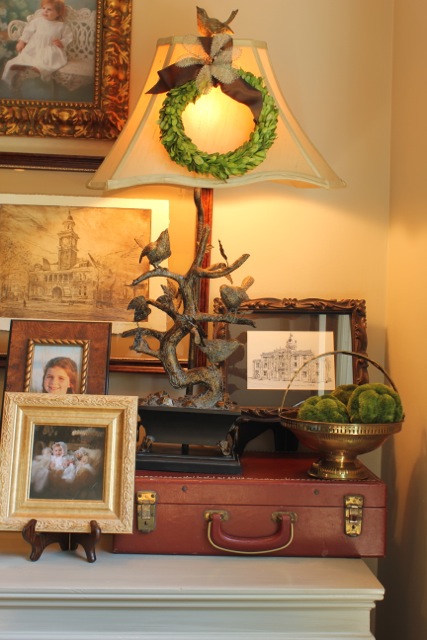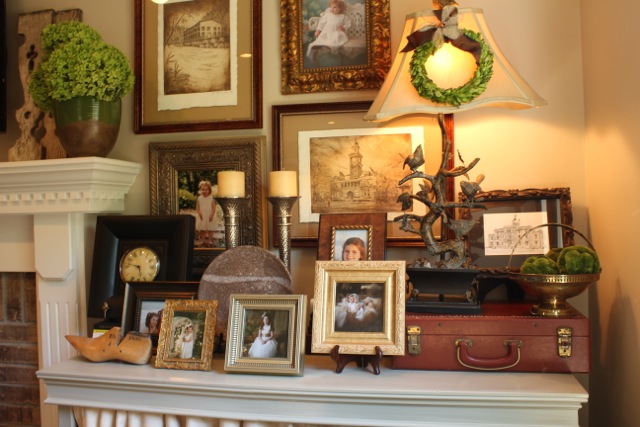 The wooden shoe was a yard sale find a couple of weeks ago for $1.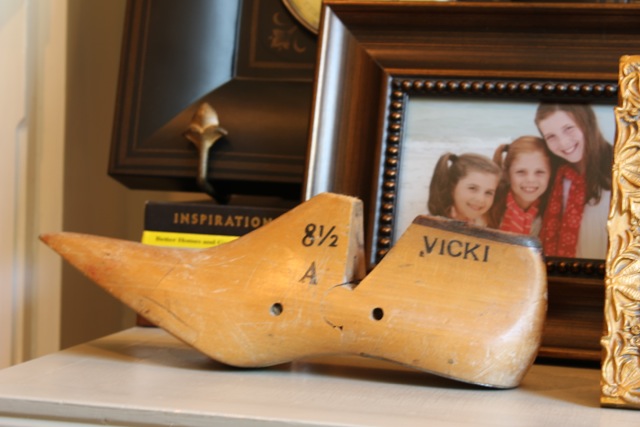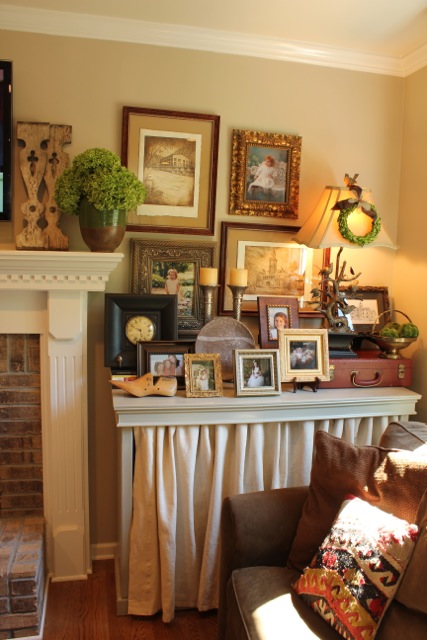 The wooden pieces in the background are old porch railing.  I picked those up at an antique store a few months back.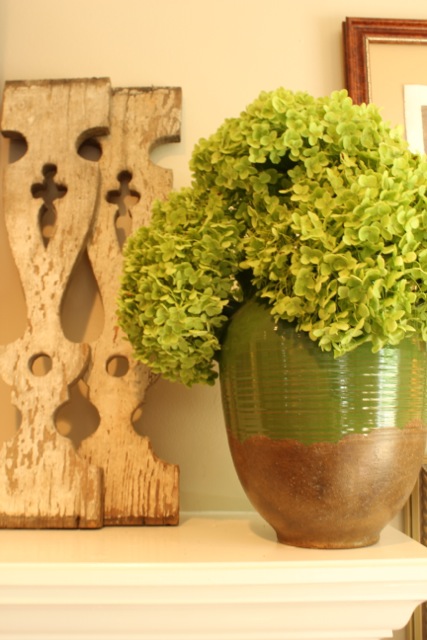 The Goodwill find in this picture is the precious little bird plate for 25 cents!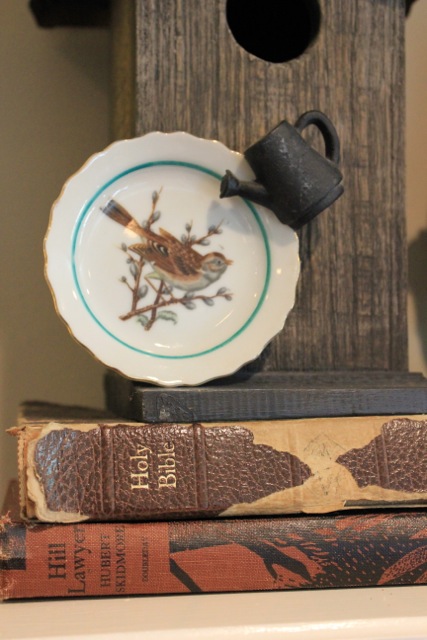 I couldn't resist adding some hydrangea to the other side of the room.  You can read more about this table here.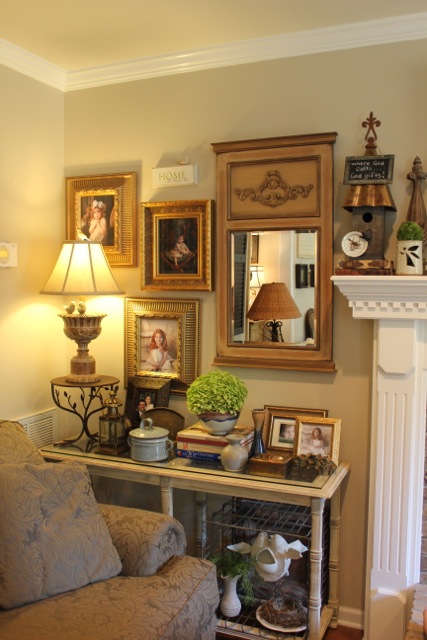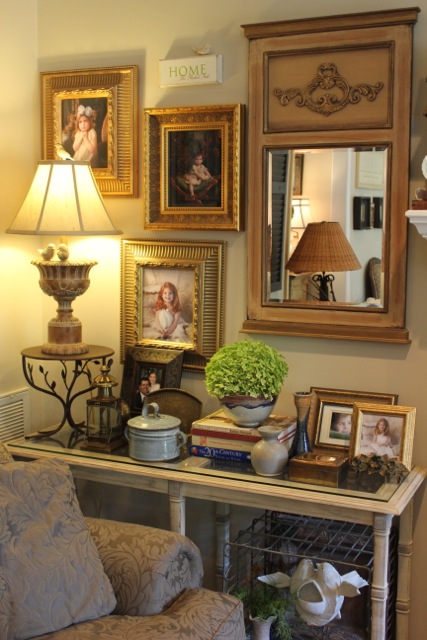 That is one bloom!  The blooms are HUGE this year!  And, the bush is loaded!
I am bringing more in the house tomorrow!
If you are wondering why I would not take a picture of the whole room. . . here is the reason!  My girls were wanting to watch television, but I was needing to take these pictures while the light was good.  I told them they could watch, but they had to stay out of the pictures!  Am I scarring my children for life?!
My husband was asleep in his recliner right beside me!  I am just having to learn to work around them!
Once I can get everyone out of the room, I will take pictures of the entire room!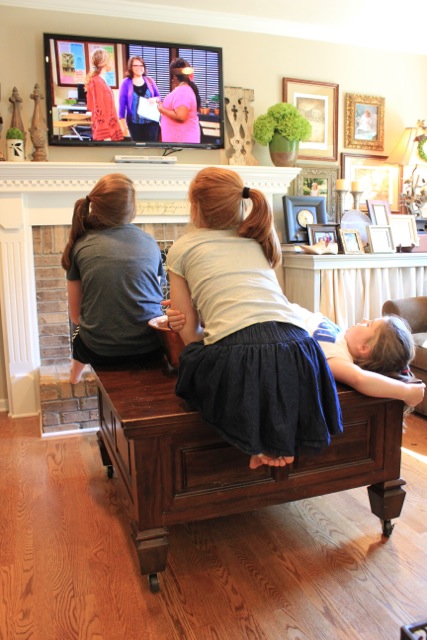 Life to the full to you today!
Here are the places that I party!
Sunday
Monday
Tuesday
Wednesday
Thursday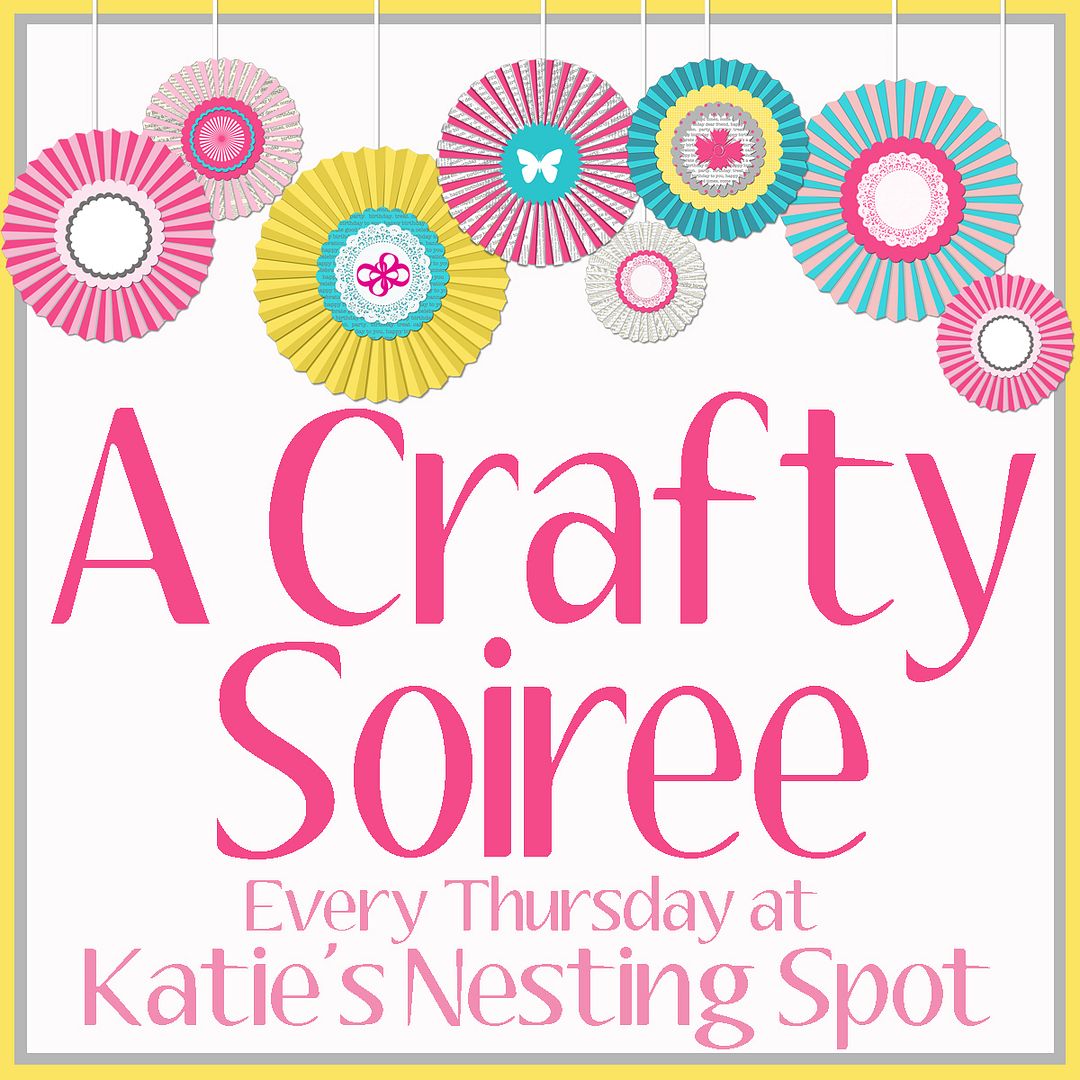 Friday
Saturday