What I am sharing today is not necessarily the greatest decorating idea you have ever seen.  But, as I was getting my decorations out of my Valentine box today (yes, I realize that Valentine's Day is in 2 days) I pulled out this heart garland that has now been in my box for 3 years.
It really isn't that special to anyone else, but me.
Here is the story on my little heart garland.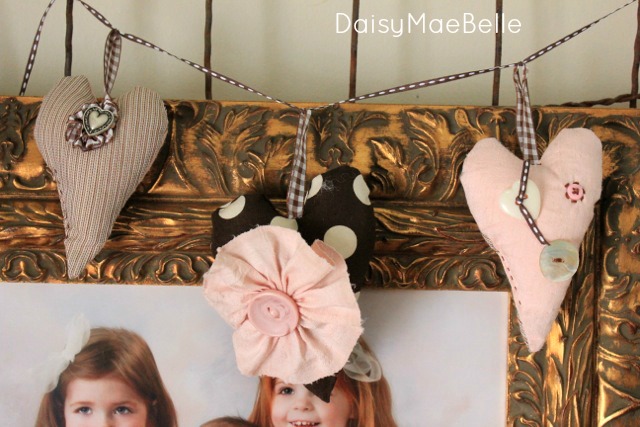 It was 3 years ago that I made the New Year's resolution to "be more creative."
I was tired of the diet, exercise, self-help resolutions that for me never made it to the 2nd week.  I decided that a general theme for my year was a better way to go.  Much less measurable.  Harder to fail.
I have always enjoyed crafts, decorating and the likes.  So, in my venture to be more creative, I thought I should break out the sewing machine.
I headed to the computer to find a way to make a ruffled skirt for my girls.  The google search led me to a sewing blog.
"What is this?" I asked myself?
An entire website devoted to sewing ideas?!
"What is this?" I asked myself as I clicked on a link to a craft site and another and another. . .
I was introduced that day to the crazy world of crafting and decorating blogs.
I was inspired by this new world I had discovered!
And, I was totally exhausted the next day for staying up all night looking at blogs.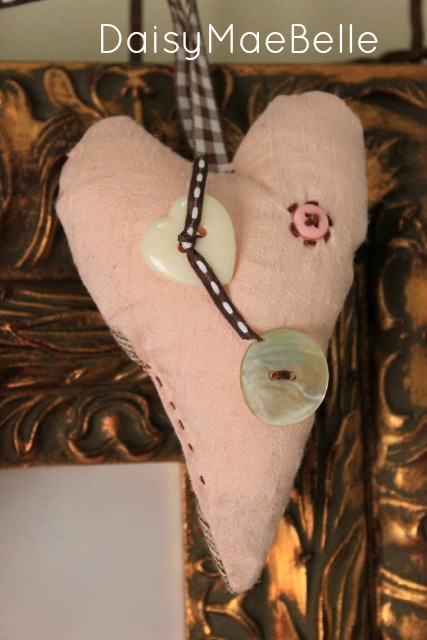 I was thrilled that there were other crazy people out there that loved to make things and decorate their homes just as much as I did!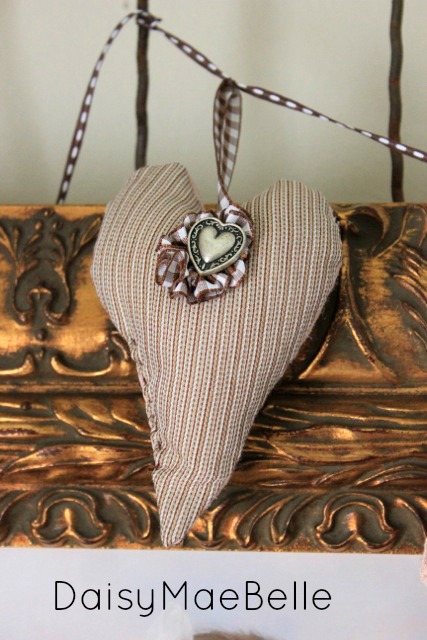 You probably think I forgot about what this heart garland has to do with anything?
Well, you see, I saw a similar idea on one of the blogs (forgive me for not remembering. . . it was 3 years ago.)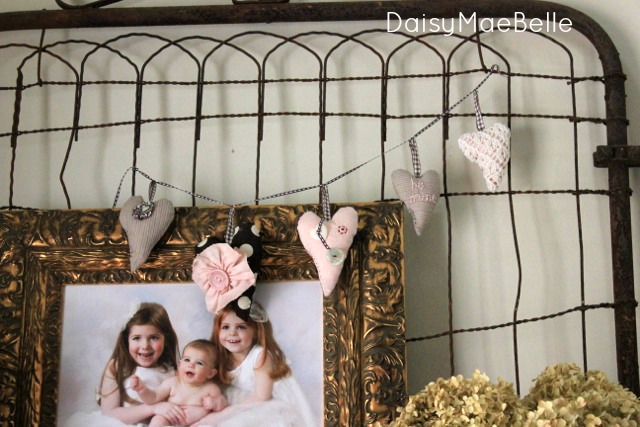 Thanks to this inspiring world of blogging, I allowed myself to sit and make this little garland.
My husband was out of town for the weekend.  There were so many things that I needed to get done.
You creative women allowed me the freedom to take the time to cut out each heart, decide exactly how to decorate each one, and totally enjoy the whole process.
I am sure that my house was a wreck when my husband got home from his trip (I don't really remember.)
But, I will always have this precious little heart garland.  And, all of the joy I had in making it.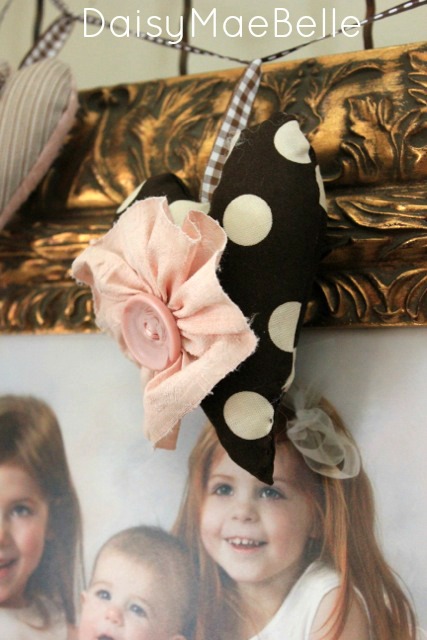 Thank you women of the world of crafting and decorating blogs.
You inspire me.
I am thankful to be a part of this world.
I hope that others are inspired to use their creativity to make their houses their homes.
Life to the full,
Melissa
Sunday
Monday
Tuesday
Wednesday
Thursday
Friday
Saturday