I wish I could invite you to a garden party this week.
I would make a fudge pie.
Along with some sweet tea.
I don't know exactly how I would set the table.
I know I would use my blue dishes
and, my grandmother's green glasses.
I have a few ideas on the centerpiece. . .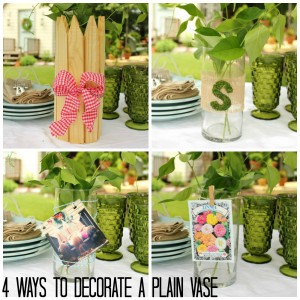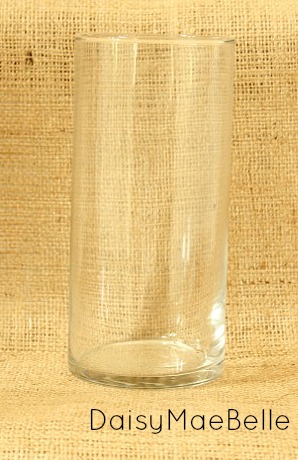 Every idea starts with this plain glass vase.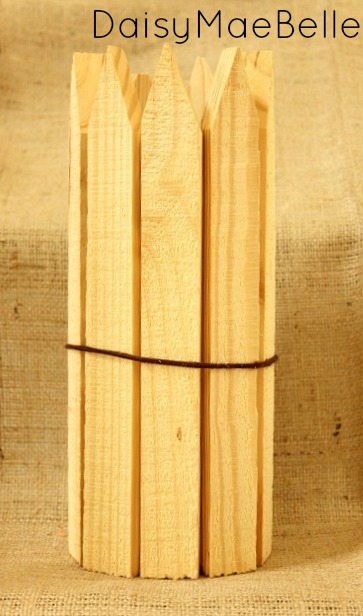 I could add 12″ pickets using a hair band.
(I am sure that a rubber band would work,
but in a house of 4 girls with long hair, these things are everywhere.)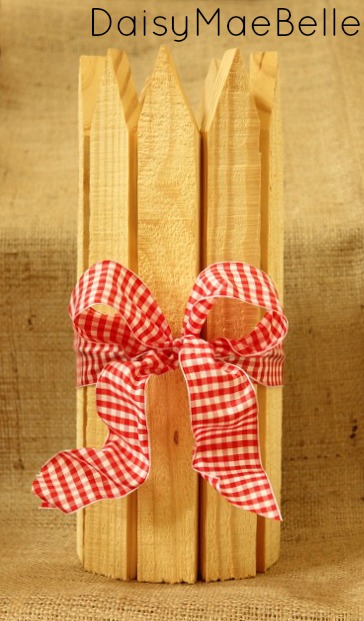 And, tie on a wired gingham ribbon.
That would set a pretty table.
Or, I could add baker's twine using a couple of glue dots.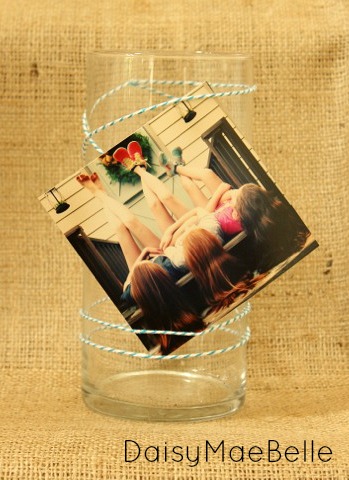 Then, I could add some fun pictures under the twine.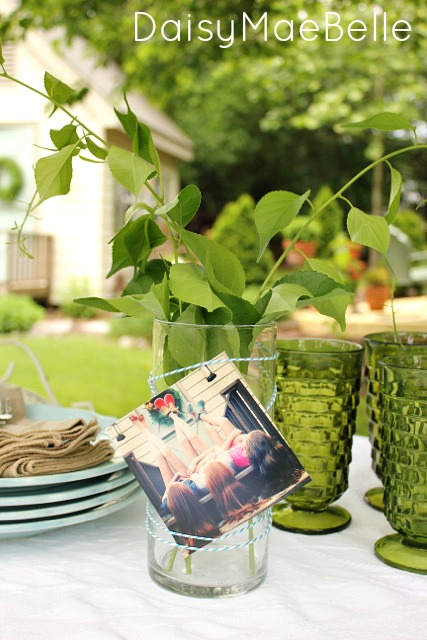 I have plenty of these to choose from.
My daughter, Daisy has a great display of them in her room.
I could show you her room while you were here.
And, you could share your Instagram pictures with me.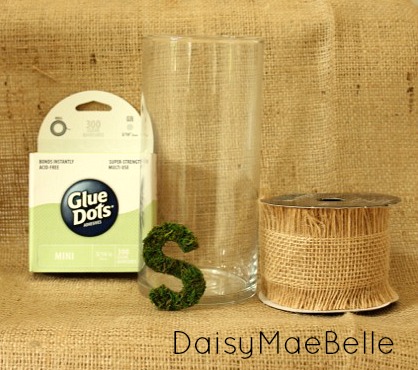 Or, I could cut your initial from sheet moss,
and, add burlap ribbon with glue dots.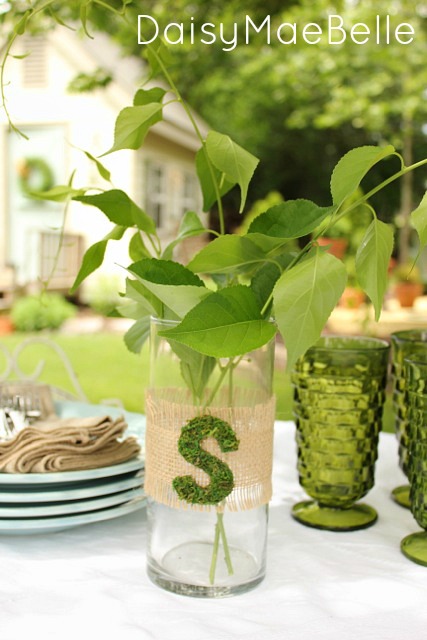 You could share your best burlap projects with me.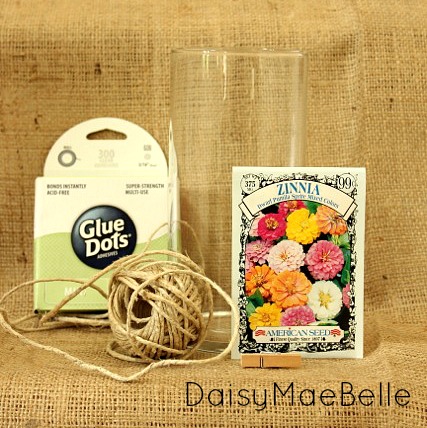 Or, I could use glue dots to attach garden twine around the top of the vase.
And, attach the seed pack with a tiny clothespin.
You could help me plant my Zinnias,
and I could send a pack home with you.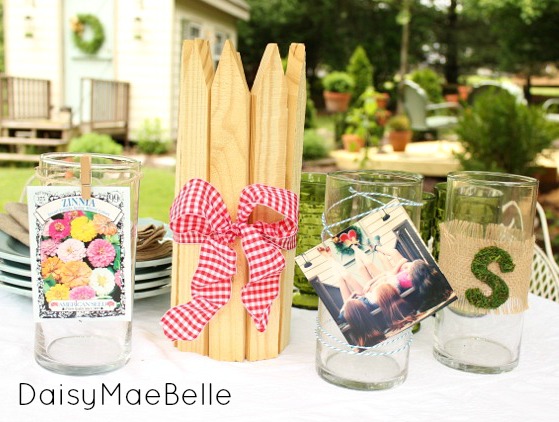 I don't know which one to choose. . .
Which one would you like?
It wouldn't really matter.
It would just be fun to get to know you. . .
Life to the full!
Melissa
Sunday
Monday
Tuesday
Wednesday
Thursday
Friday
Saturday