You may have seen the great 3 tiered tray from Uncommon Designs. You can see how to make it here.  After seeing theirs, I knew that I wanted to make something similar.  Here is what I came up with.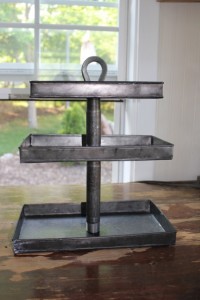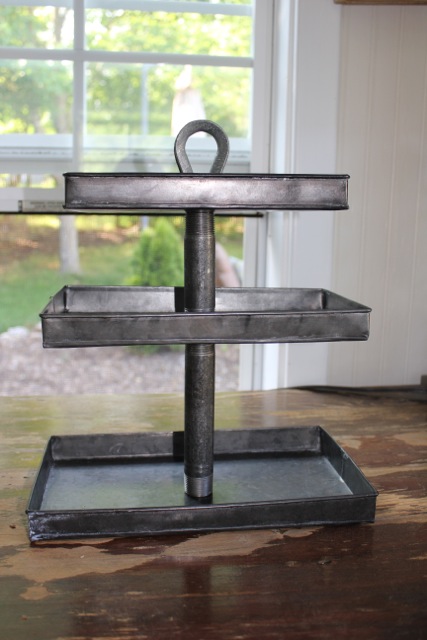 This project began with a lovely clearance find from Hobby Lobby.  (I just love the clearance aisle!)
The set of 3 for $2.72!  They are made out of this great galvanized metal with a dark finish.  Very industrial!  I love it!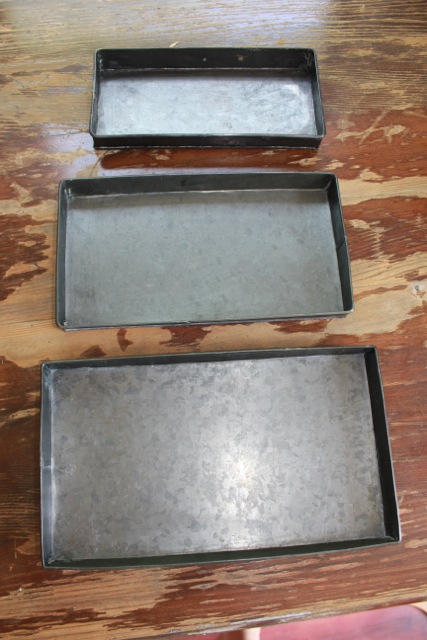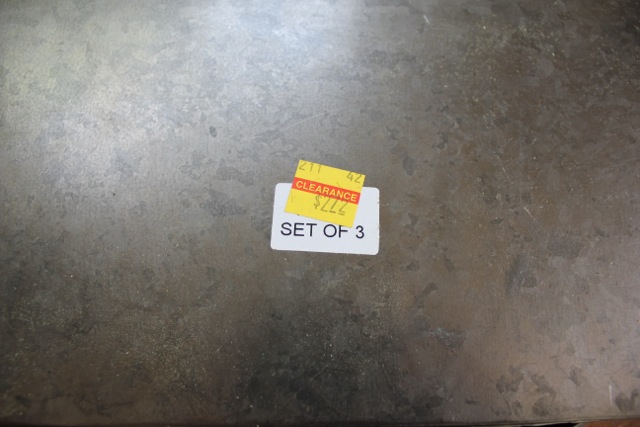 Due to the industrial feel of the trays, I thought that the hardware store might be just the place to find the other pieces.  I am not even sure what these pieces are used for, but I found them at Haynes Hardware – our True Value Hardware store.
A small piece for the "topper" and 2 pipes to form the stands.  I know that I got the pipes in the plumbing section.  I was thrilled that they were also the same dark metal finish!  I think that the topper was called a wire thimble?  I should have written it down.  I felt like I would remember.  What was I thinking?  I never remember anything!  And, some Gorilla Glue to glue it all together.  I had never used this stuff, so I was not sure what to expect.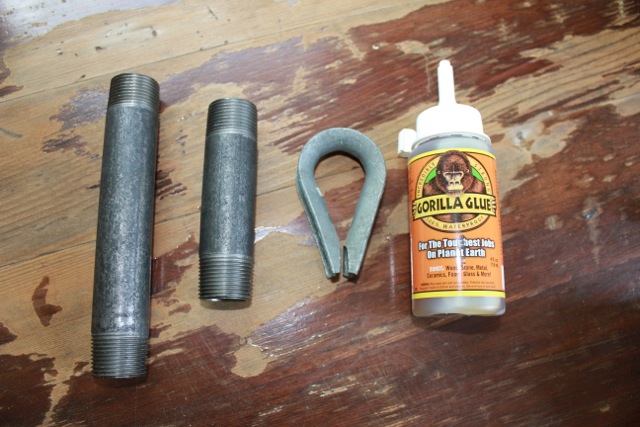 Following the directions on the glue, I glued the pieces together.  Pretty easy!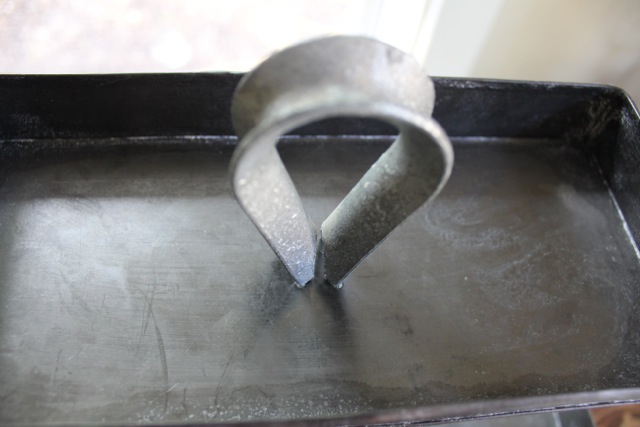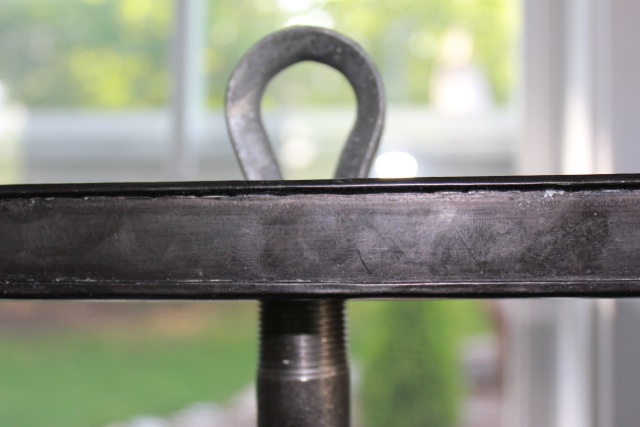 I have plans for it in my new workspace.  I think that I am going to head back over to Hobby Lobby tomorrow to see if they have another set.  So, if you live in Murfreesboro – you better not buy the last set :)!  I am going to have the girls make one for my dad for his wood shop.  It would look great with pencils, nails, etc. . .
I am actually working in the playhouse now!  I just can't show you pictures of it yet, because  I still have several things that I want to finish before the big reveal!  🙂
Life to the full to you today!
Mod Vintage Life