How did we ever decorate without burlap?!
My dad thinks we did just fine without it…
…he wonders why my mom hung feed sacks in the guest bedroom…
…when they're actually beautiful custom burlap curtains!

I find myself twisting it and gluing it and sewing it everywhere…
…it just always seems to work!
Here are 20 great ways to add a bit of burlap to your home!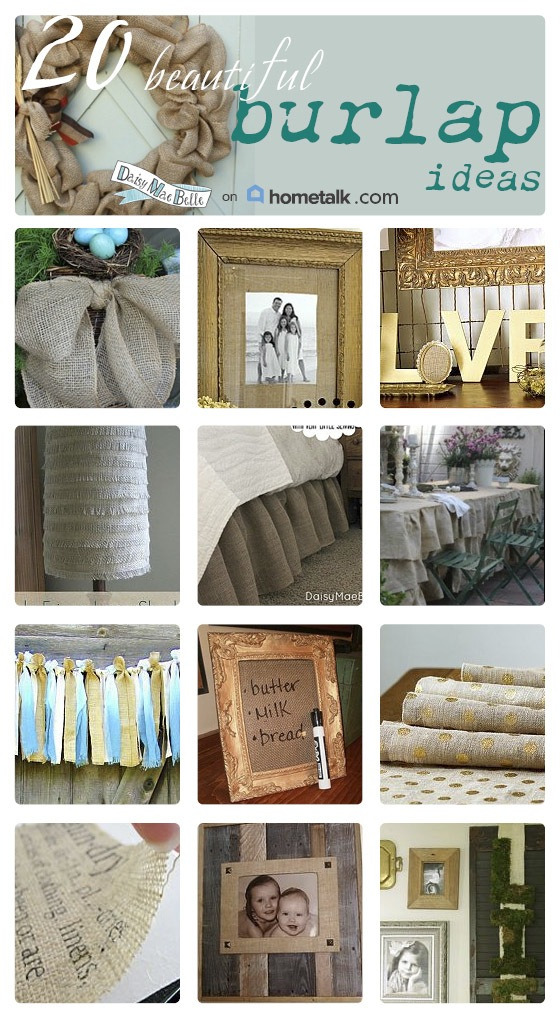 Just click on the picture and it will take you over to Hometalk and you will be able to see all of the ideas!
And while you're checking out those…
…you're sure to find more great inspiration over at Hometalk!
Life to the full!
Melissa