I LOVE my job.
My morning started getting my precious kiddos off to school.  Quick stop by Sonic for a sweet tea. (My treat on days that I am going to be hopping all day.  I guess I know I am going to need an extra boost of caffeine.)
On to a clients house to rearrange furniture and help her tweak a couple of rooms.  Which was my excuse for not exercising today.  Rearranging furniture has to be as good as lifting weights? Right?
Quick trip to the grocery store to get the ingredients for the crock pot meal I pinned last night.  I hope it turns out well seeing as we are having guests for dinner. . .
Grab a bite of lunch and type up this blog post.
Off to another clients house to put the finishing touches on a table I have painted for her.
Over to Simply Southern to take a few things to sell.
Hopefully, I will sneak a quick trip to the thrift store in there.
Back home to wax another piece of furniture.
Back to school to get my kiddos.  And, then their calendar runs the rest of the afternoon until time for our dinner guests tonight.
Whew. . .
Maybe I should swing back in Sonic for a refill?!
On to the tutorial for today!
I wrote this tutorial this past summer when we were working so much on Daisy's room
The final pictures at the time were terrible.
I always intended to show the lamp in her new home.
So, today here she is.
The 10 minute lampshade renovation. . .
Now, on to the terribly lit tutorial. . .
I started with this lamp – no, it is not a thrift store find!
But, we already had it and  we still like it!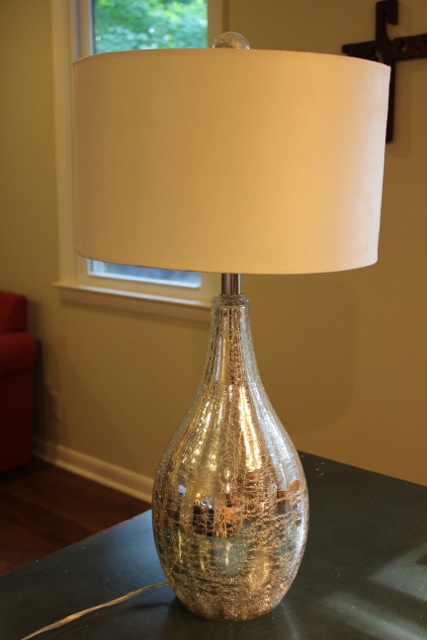 It just needed a little more color for this "Anthropologie" inspired room!
I bought 3 rolls of blue and 3 rolls of orange ribbon.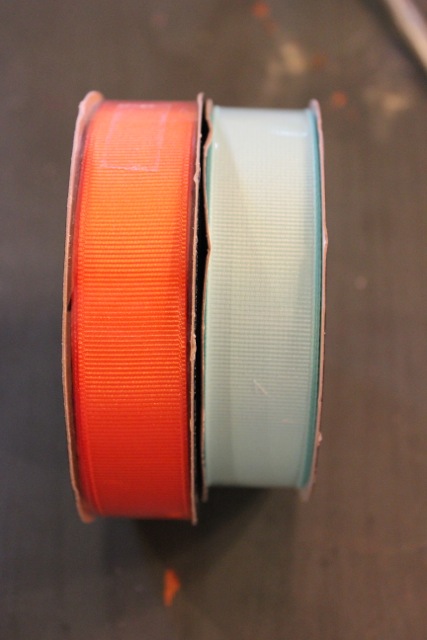 I secured the first end with a safety pin.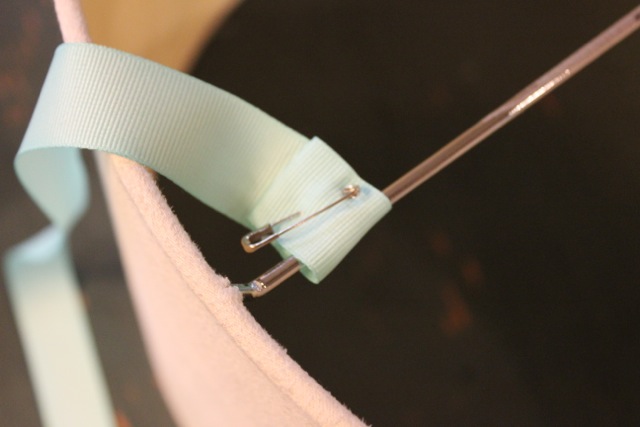 Then, I wrapped and wrapped and wrapped!
Each time I ran out of a spool of ribbon, I just tied on another one.
I alternated colors.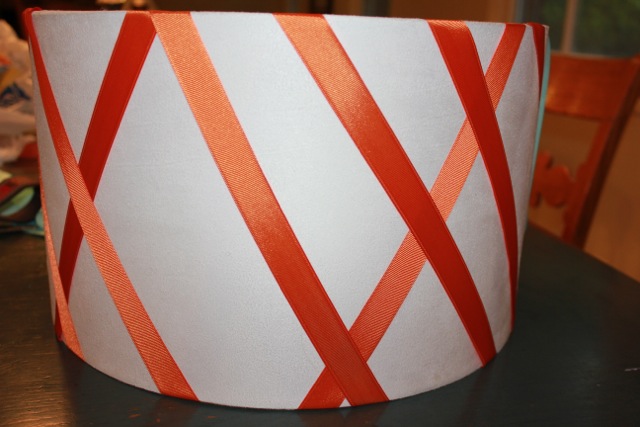 I glued the ends down using fabric glue.
And, here is the final result!
That was the final result then.
This is the final result now.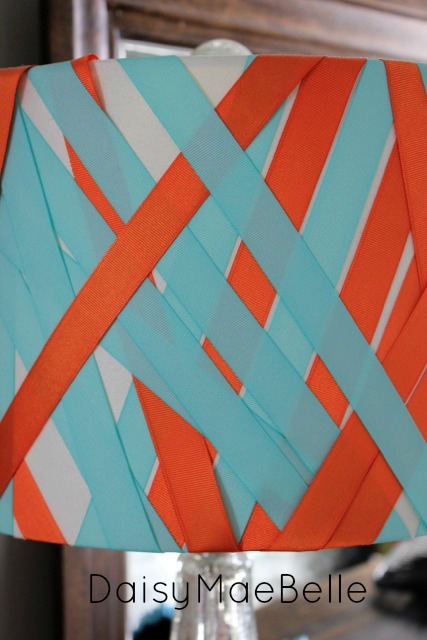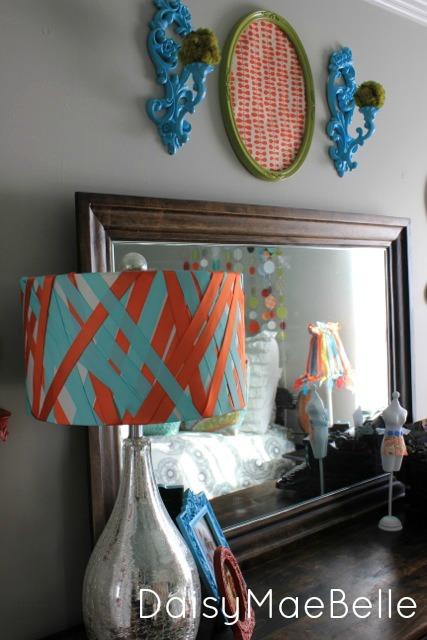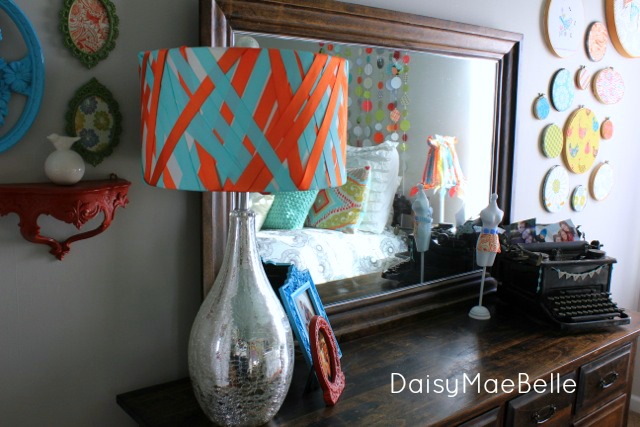 The full room reveal will be tomorrow.
Along with a request to vote for Daisy's video for PBTeen. . .
Life to the full,
Melissa