Schedules are very full around here these days.  We are enjoying our first go round with volleyball with Daisy.  Anna Bella and Lila Mae have started soccer.
School is back in full swing.  Time to have real bedtimes and early wake-up times!
If I don't get started on some fall decorating projects now, then I will not have time to get everything done that I would like to do.
I love the fall!  Who doesn't, though?
I like for my fall decorations to not be Halloween or Thanksgiving, but simply fall.  That way, I can leave them up for the whole season!
I had exactly 10 minutes to complete this wreath! I squeezed it in between throwing dinner in the crock pot and having to be at a decorating appointment.
Here is how to make a pumpkin wreath.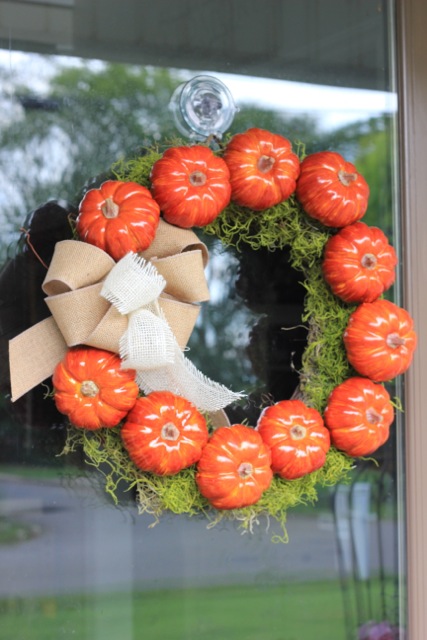 I wanted a simple wreath.  I have more plans for the front porch, so I did not want it to feel too busy.
I started with an old grapevine wreath that had some leftover moss on it.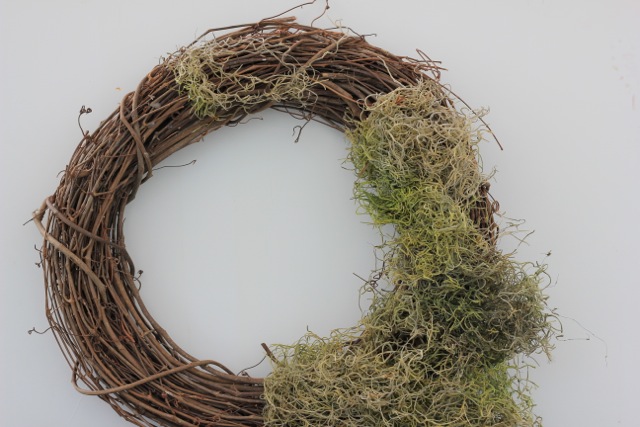 I added some more lime green moss.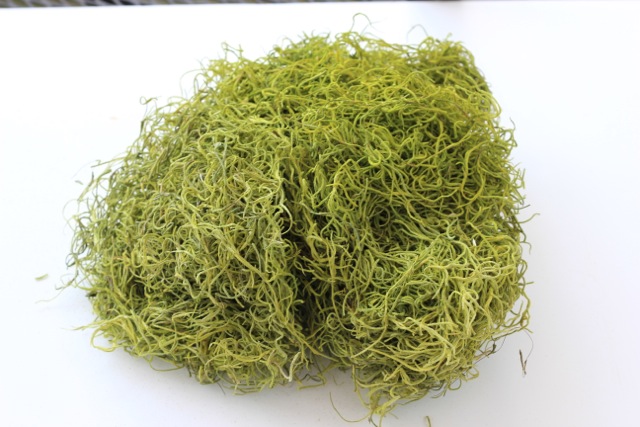 I laid the moss on top of the wreath.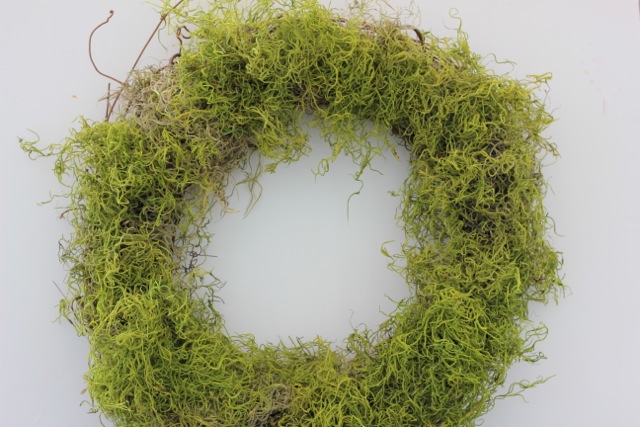 Then, I wrapped wire around it to secure it.  There was no time to warm up the glue gun for this project!  Time was ticking!
On to the bow – the most time consuming part of this project!
I found 2 great ribbons at Hobby Lobby. A wired burlap and then a cream woven ribbon.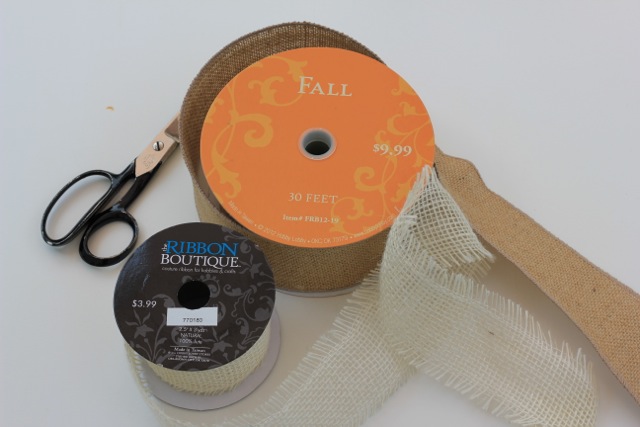 I started with the burlap. I cut the end at an angle.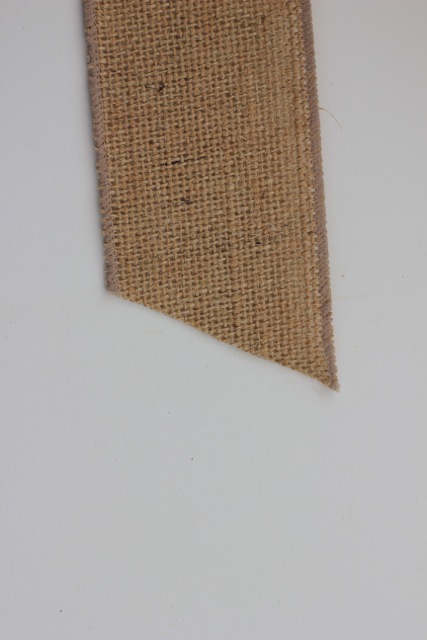 I eyeballed up about 8 inches and twisted the ribbon.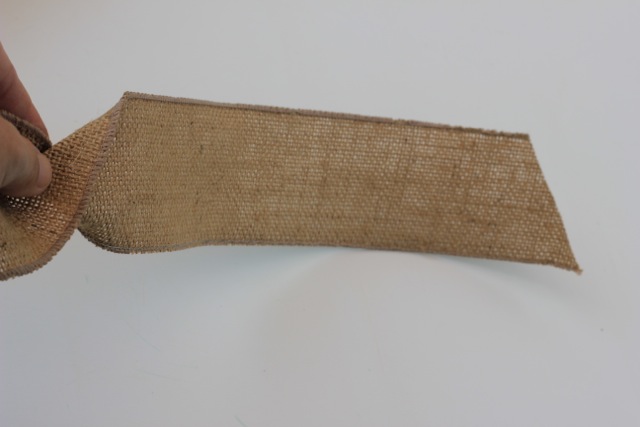 I made a loop and twisted it again.
I alternated sides making loops and twisting it in the middle.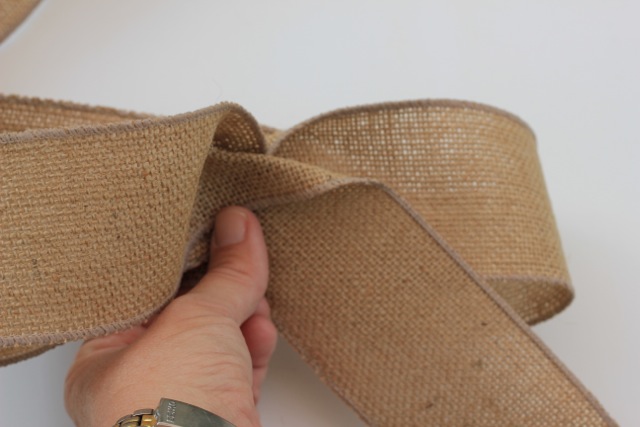 I ended up with 3 loops on each side.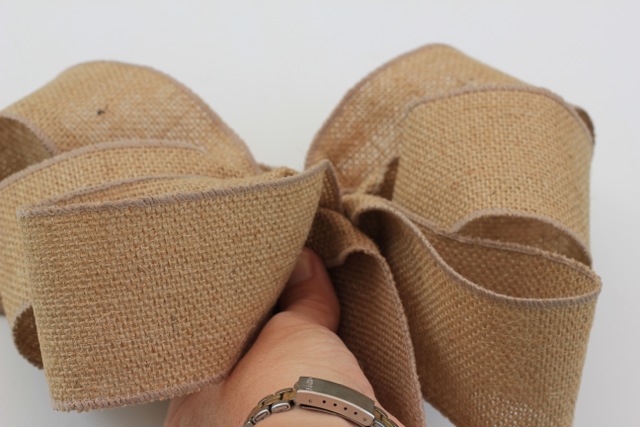 I do not recommend taking your hand off of the bow because it might come apart.  I just wanted to get a better picture of what it looked like!
I cut a piece of the woven ribbon and tied it tight around the middle.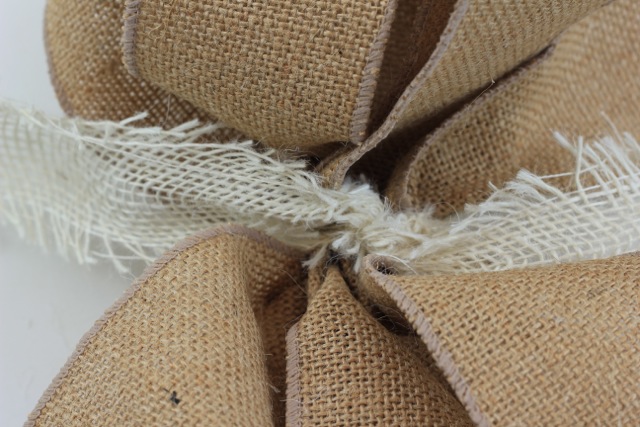 Then, using the same woven ribbon, I tied another bow on top of the knot.
I wired the bow onto the wreath.
I bought 12 fake pumpkins on wire stems – I only needed 11! I just stuck the wire into the wreath. They hold great!
The first of the fall decorations are complete.  Will my neighbors think that I am crazy if I keep this out?!  I think I will wait and pull this out at the end of September.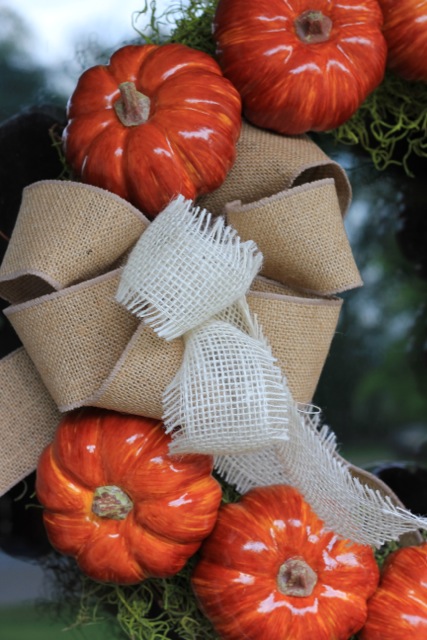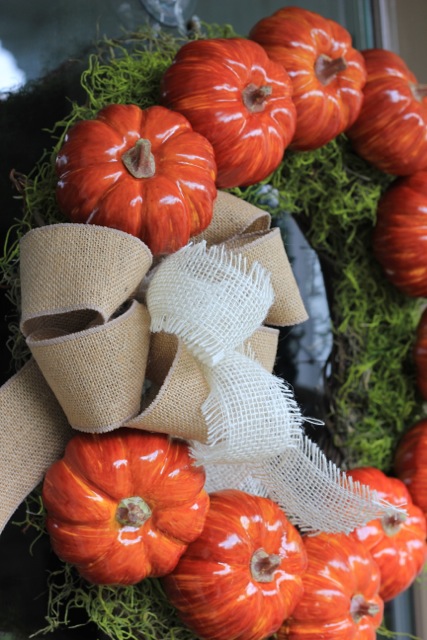 Life to the full to you!